Roadmaster Prime Review-One of The Cheapest Bike in BD
Published On 04-Sep-2016 09:07am , By Saleh
Talking about commuter the lower capacity fuel efficient motorcycles are very popular in Bangladesh. From 50cc to 100cc motorcycle in this segment rules our road. For the reason we receive so many queries on lower capacity motorcycle on our FB page.
Roadmaster Prime Review-One Of The Cheapest Bike In BD
Recently a new model of 80cc commuter is grabbing attention of commuter users that is Roadmaster Prime. Sequentially we are herewith Roadmaster Prime Review-One of the Cheapest Bike in Bangladesh.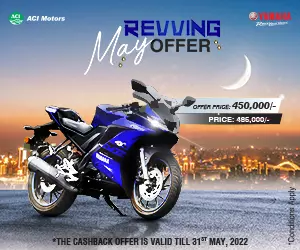 Roadmaster Prime at a Glance
Roadmaster Prime is the new commuter motorcycle from Roadmaster Bangladesh. It's a low priced fuel efficient motorcycle. It targeted to the customers who want to buy a fuel efficient motorcycle for commuting in daily purposes.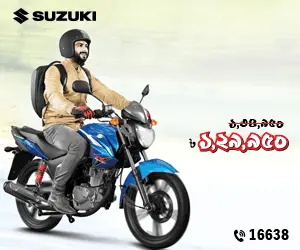 Roadmaster Prime is specifically a motorcycle with 84.41cc engine. It's a single cylinder four-stroke air-cooled engine. The power rating is 4.5kw@8000rpm which is quite decent considering a commuter.
More over this motorcycle comes with some necessary features which can ensure the owner better commuting experience. So before entering in details lets get the official specification of the Roadmaster Prime.
Roadmaster Prime Specification
Roadmaster Prime Features
Roadmaster Prime is a small capacity commuter from Roadmaster Bangladesh. Talking about the looks and design it looks very simple. It looks usual as like other commuters on the road. But it featured for better commuting experience and satisfaction of the owner. So lets get the detailed features of the Roadmaster Prime.
Also Read: Yamaha SZ-RR V2 Review
The commuter Roadmaster Prime featured for commuting anywhere in Bangladesh. The seating arrangement is nice for two full-aged people. The seat is large enough. There is a metal carrier at the end of the seat. It has a grab rail. The carrier is quite strong to carry heavy goods. You can hold and move the bike easily holding the grab rail when needed.
The bike has a Sharee-Guard with large foot rest for the pillion rider safety. Moreover the drive chain is covered in metal box for safety. It keeps the chain clean in odd tracks and also saves from accidental situations.
The exhaust pipe is also covered with metal muffler for safety. There also attached a leg guard with the frame. It saves the rider in some sudden situation and also saves the bike from heavy pressure.
The Prime comes with metal fuel tank with the capacity around seven liters. So, once you have fill up the fuel tank you can run miles and miles away without refilling.
The odo console of the bike is also another good feature. It designed with round duel pit odo console. The console is analog type including odo, speedometer, trip meter, rev counter, indicators etc.
Roadmaster Prime Enhancements
Roadmaster Prime is a core commuting focused bike. But it has some enhancements with features. This commuter also featured with some modern feature like self starter. It has regular kick starter to start the bike. But you can also start the bike with its eclectic starter.
Previously we had mentioned the odo console of this bike is fully featured. But the attraction is it has a digital gear indicator. It shows the numbers of the gear on which you are riding. So you will understand easily on which gear you are or whether in neutral position.
There is also a battery charge indicator gauge on the odo console of this bike. From this gauge you can assume the battery is charged fully or not. In lower charge position you can be careful to use other USB enhancements which related with the battery.
Another enhancement of this bike is USB port or USB charger. In Roadmaster Prime you can charge easily your mobile phone or other small USB devices. So nothing to be worried. You can move carefree miles away from your home without disconnection of communication.
Roadmaster Prime Wheel and Suspension
Roadmaster Prime has designed with all alloy rims. The alloy rim allowed it to be lower weighted bike. And you know this type of rim doesn't need any maintenance.
The tires of the bike are also quite good for better road grip. It designed with all terrain grooves. So you can ride both on odd or even roads anywhere in Bangladesh.
Also Read: TVS Apache RTR 160 Review
The bike braking system is a drum type. Both the wheel of the bike fitted with regular drum type brakes. The front suspension of this bike is regular telescopic hydraulic type.
The rear suspension is enhanced with SNS features. The SNS stands for Spring in Spring. Therefore the suspensions are featured with double spring to deal with maximum load and shock.
So guys that was the overall picture of the bike Roadmaster Prime. If you need to get a commuter with fuel efficiency within lower price you can consider it to buy. It looks decent and we expect it also works nice in real.
Roadmaster Hotline:01976 699635, 01976 699636
You might also be interested in