Roadmaster Motorcycle's At Dhaka International Trade Fair 2017
Published On 08-Jan-2017 04:13pm , By Saleh
On 7th January I had a walk in the park at 22nd Dhaka International Trade Fair 2017 which is jointly organized by Export Promotion Bureau and the Ministry of Commerce, Government of Bangladesh.
Only two motorcycle companies attended 2017 DITF & among them Road-master Motors Ltd is giving away discount offer ranging between 3000-12000 BDT on their motorcycles (Source).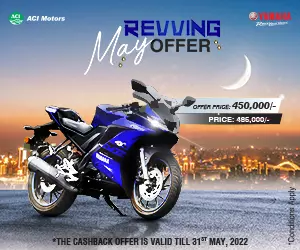 Dhaka Trade Fair is an event which would project quality exportable products of Bangladesh to the visitors from home & aboard. This year only two motorcycle companies attended the fair which is a bit sad as in the past many more companies attended the show, but this is also a sign and most of the people are waiting for Dhaka Bike Show 2017 in March.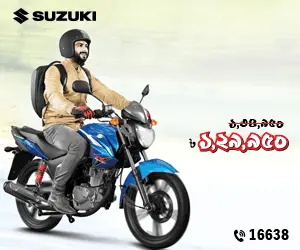 Road-master Motors Ltd have display 8 motorcycles on their stall, other than having their own brand Road-master they are also the distributor of Dayun Motorcycle, We reviewed Dayun Defender back in August last year, among all the bikes in their stall one of the bike catches the eyes of all, that is Road-master Rapido! Road-master Rapido is a naked sports bike from the company which has the following features:
150 cc air cooled engine which gives out 14.5 BHP
EURO IV which is environment friendly.
5 speed gearbox.
Mono-shock rear suspension
Both tires are tubeless & have disc brakes.
110 front and 130 rear section tires.
Full digital speedometer
Dual channel exhaust
Masculine look
USB Charger.
Mileage: 35-38 km/l, Top Speed: 128 km/h (company claim)
Though more details are not out yet but they are saying that the bike will be launch in Bangladesh in April-May of this year and will be priced to the customer at 165,000 BDT.
Another bike that is also on display is 100 cc Road-master Velocity, the bike have a vertical engine (which when look seems like a 125 cc). Velocity gives out 8.4 BHP but have disc brake at the front, the bike have a long saddle seat & is expected to be priced at 110,000 BDT. This bike will be available in February-March of 2017.
Road-master came to know to all of us with their motorcycle Road-master Prime, an 80 cc bike which cost 65,000 BDT but some unique feature in the price range. Prime is currently one of the cheapest motorcycles in the market and with 3 years warranty it is good value for money as well.
Rex is another of the attraction of the company; it is also a 80 cc motorcycle but this bike feature digital speedometer, built in mobile charger & USB Port, self starter and front disc brake the only kind in its class.
During this Dhaka International Trade Fair Road-masters Motors Ltd is giving away scratch card with the purchase of every motorcycle purchase in cash from the fair, with the help of scratch card customers will get 3000-12000 BDT discount on all motorcycles (except for Road-master Prime) which will be valid till 28th February 2017.
People can also buy motorcycle under EMI system from Eastern Bank, Brac Bank or Lanka Bangle Bank but in that case the customers won't get the scratch card discount offer.
With the purchase of every bike the customers will get 3 year engine warranty & 1 year free service. It is sad to see not many motorcycle companies coming in the Dhaka International Trade Fair but we are also happy to see Roadmaster Motors Ltd, one of the underground players in the market.
Road-master Hotline:
01976 699 635
01976 699 636
Related Artice You May Like:
Read By Category:
[siteorigin_widget class="SiteOrigin_Widget_Accordion_Widget"][/siteorigin_widget]
You might also be interested in