Mileage Meets Performance: TVS Rockz 125 Dominates the Roads
Published On 10-Jun-2023 11:27am , By Jahid Hasan Jojo
The TVS Rockz 125 is a motorcycle known for its impressive mileage, boasting a fuel efficiency of 45 kilometers per liter (kmpl). This makes it a practical and economical choice for riders who value fuel efficiency and want to save on their daily commuting costs.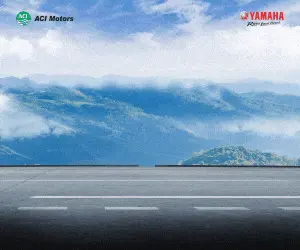 TVS Rockz 125 is a remarkable two-wheeler that has gained recognition for its impressive mileage. In today's world, where fuel efficiency is a significant concern for consumers, the Rockz 125 stands out as an exemplary choice. This article explores the key features of the TVS Rockz 125 that contribute to its exceptional mileage, examines real-world user experiences, highlights the benefits of high mileage, and concludes with a recommendation for potential buyers.
Key Features of TVS Rockz 125
The TVS Rockz 125 is equipped with several features that optimize its fuel efficiency: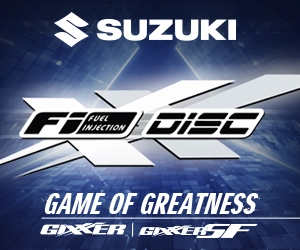 1. Engine specifications: The Rockz 125 boasts a powerful yet fuel-efficient engine. With a displacement of 125cc and advanced technology, it delivers a perfect balance of performance and mileage. The engine generates ample power and torque while ensuring optimal fuel consumption.
2. Fuel efficiency technologies: TVS has incorporated cutting-edge fuel efficiency technologies into the Rockz 125. The advanced fuel injection system precisely controls fuel delivery for efficient combustion and improved mileage. Additionally, the Ecothrust engine technology optimizes power output while reducing fuel consumption.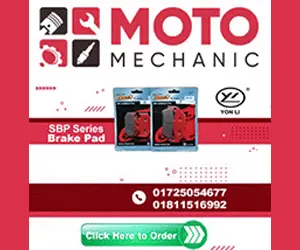 3. Aerodynamic design: The Rockz 125's aerodynamic design plays a crucial role in enhancing its mileage. The windshield and fairings minimize wind resistance, allowing the vehicle to cut through the air smoothly. The streamlined bodywork further reduces drag, resulting in improved fuel efficiency.
4. Lightweight construction: TVS has engineered the Rockz 125 with lightweight materials, enhancing its overall fuel efficiency. By reducing the weight of the vehicle, it requires less power to accelerate and maintain speed, resulting in better mileage.
Impressive Mileage of TVS Rockz 125
The TVS Rockz 125 lives up to its reputation for remarkable mileage:
1. Official fuel efficiency ratings: The manufacturer claims impressive mileage figures for the Rockz 125. These ratings serve as a benchmark for comparing fuel efficiency among different two-wheelers. The Rockz 125 outperforms competitors in mileage, setting new standards. Its superior efficiency dominates the roads, showcasing unmatched engineering triumphs.
2. Real-world user experiences: Numerous users have praised the Rockz 125 for its exceptional mileage. Testimonials and reviews highlight the satisfaction of riders who have experienced the impressive fuel economy of the Rockz 125. Many users report achieving mileage figures that align with or even surpass the manufacturer's claims.
3. Factors influencing mileage: While the TVS Rockz 125 exhibits impressive mileage, it is essential to consider various factors that may influence fuel economy. Riding style and habits, traffic conditions, terrain, and proper maintenance and servicing all play a role in achieving optimal mileage. By adopting fuel-efficient riding practices and ensuring regular maintenance, riders can maximize the Rockz 125's fuel efficiency.
Benefits of High Mileage
The high mileage of the TVS Rockz 125 offers several advantages:
1. Cost savings: The Rockz 125's exceptional fuel efficiency translates to reduced fuel expenses. With every liter of fuel, riders can cover a significantly greater distance, ultimately saving money in the long run.
2. Environmental impact: The Rockz 125's high mileage contributes to lower carbon emissions, making it an environmentally-friendly choice. By reducing fuel consumption, riders actively participate in sustainability efforts and contribute to a cleaner environment.
3. Extended riding range: The Rockz 125's impressive mileage allows riders to embark on longer trips without the need for frequent refueling. This extended riding range provides greater convenience, flexibility, and the freedom to explore more without interruptions.
The TVS Rockz 125's impressive mileage, achieved through its outstanding features and design, makes it a standout choice for those seeking a fuel-efficient two-wheeler. The Rockz 125's powerful yet efficient engine, fuel efficiency technologies, aerodynamic design, and lightweight construction all contribute to its remarkable mileage. Real-world user experiences further validate the Rockz 125's fuel economy, with riders consistently reporting excellent mileage figures that align with or exceed the manufacturer's claims.
Overall, TVS Rockz 125 has gained significant popularity as a prominent bike in the TVS brand lineup. This motorcycle's impressive features and performance have captured global attention, leaving riders spellbound.
Published by Jahid Hasan Jojo
You might also be interested in