Carnival Assure LTD New Partner Of BikeBD
Published On 03-Jun-2021 03:13pm , By Raihan Opu
Carnival Assure Limited is the new partner of BikeBD. Yesterday (02.06.2021) an MoU signing ceremony happen between BikeBD and Carnival Assure Limited.
Carnival Assure LTD New Partner Of BikeBD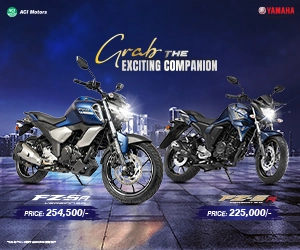 From the start of BikeBD, They always work for bikers. They are the bridge between the bike companies and bikers. It's really a tough job but they are doing it really well.
They are making an impact on the biking community. Insurance is need for everyone. It keeps you safe in hazardous conditions. For a biker, insurance is really needed because a motorcycle is a dangerous vehicle accept it or not. So bikers should have insurance for their safety.
On June 2nd at the Carnival office, an MoU signing ceremony happed between BikeBD and Carnival Assured LTD. In the MoU signing ceremony, the following officials were present -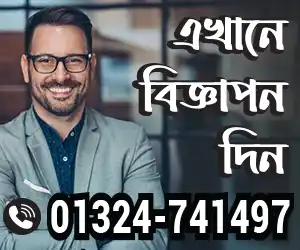 Mohiuddin Rasti Morshad, Managing Director, Carnival Assured LTD
Imtiaz Noor Sadi, Senior Manager, Carnival Assured LTD
Rahat Amjad, Manager, Carnival Assured LTD
Suvro Sen, CEO, BikeBD
Wasif Anowar, Marketing Manager, BikeBD
MD. Arafat Islam, Account Manager, BikeBD
There are some renowned insurance companies with carnival and work for biker safety insurance. Carnival has so many health safety package for bikers. One of the popular safety packages is "Carnival Safety First". In this package, you will get a maximum of 50,000/- BDT coverage.
This insurance is not only for bike accidents it will cover any kind of accidents. This insurance will cover you for one year with a minimum fee of about 365/- BDT. This will help people to get insurance for their own safety.
BikeBD and Carnival work for bikers' safety and awareness about safe rides. They will aware of accidents and safe rides. We hope that this will help riders to a safe ride. We will give you an update when we get it. Thank you.
Creating a value of life isn't easy. But creating life valuable is easy. So I tried to creating value and make an impact. I like to work in a team that is cooperative and helpful. I like to share my knowledge and skills for the betterment of the company. Always find out the opportunities and use in a proper way.
You might also be interested in