Rasel Industries LTD & There Motorcycles In Bangladesh
Published On 18-May-2014 03:52pm , By Shuvo
There are many motorcycles manufacturers, assemblers and importers in Bangladesh. Rasel Industries LTD is one of the assemblers of a motorcycle in Bangladesh.
They import spares from China from Lifan Motorcycles, which is one of the most trusted brands in China in the motorcycle segment and put everything together in their factory at Jatrabari to give life to Lifan Motorcycles.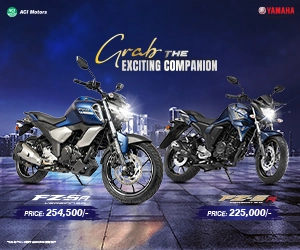 Rasel Industries LTD has started its business since 2004 with the best effort of its own land and properties. Mainly its doing business on motorcycles, Rasel Industries is an ownership business, along with other products.
Now in motorcycle business, Rasel industries has achieved its latest position to 5th with its own brand VICTOR-R & LIFAN model, customers are convenient with Rasel Industries brand VICTOR-R & LIFAN, also they are satisfied with its quality and services.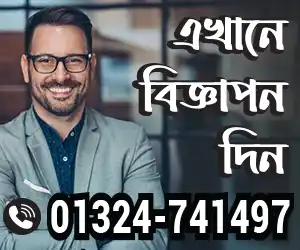 Rasel Industries is the sole agent of LIFAN, VICTOR-R brand motorcycles in Bangladesh. All over in Bangladesh, it has 115 own dealers. The dealers cover divisions of Dhaka-Khulna-Borishal-Shylhet-Rangpur-Rajshahi-Chittagong.
Rasel industries import motorcycle and assembling in Bangladesh of its own factory this system will be day by day change which policy is new is the first choice of Rasel Industries - Customer need, Product, Quality, Service, Idea generation is their way.
Rasel Industries obtained government approval as motorcycle manufacturer from BRTA after a thorough quality testing by BUET.
Back in the tail end of January this year they organize a promotional tour to the Chittagong division covering Comilla, Feni, Chittagong, Cox's Bazar and Bandarban. The main purpose of this time was to promote their flagship product Lifan KP 150 , with which Monsters Riders of Chittagong arranged a stunt show and then both the Lifan bikes were taken for a ride in Saint Martin's.
Lifan KP150 is the same bike which covered 500 km journey from Teknaf to Dhaka under 17 hours, a feat which many dares even with the Indian motorcycles while Lifan KP 150 performed healthy in this tour.
Here is the list of product they have currently in Lifan showroom all over Bangladesh
LIFAN MOTORCYCLES In Bangladesh
| | | |
| --- | --- | --- |
| MODEL | ENGINE CAPACITY (CC) | PRICE (BDT) |
| KP 150 | 150 | 1,55,000 |
| Strike | 125 | 1,04,000 |
| Glint | 100 | 98,,000 |
| | | |

VICTOR –R MOTORCYCLES In Bangladesh
| | | |
| --- | --- | --- |
| MODEL | ENGINE CAPACITY(CC) | PRICE (BDT) |
| V80 Xpress | 80 | 81,000 |
| V100 X | 105 | 90,000 |
| V100 Link | 100 | 95,000 |
| V110 Link Advance | 110 | 1,05,000 |
WITH ALL BIKES FROM RASEL INDUSTRIES WITH THE NAME OF LIFAN OR VICTOR- R YOU WILL GET THE FOLLOWING SERVICES.
2 Years engine warranty.
3 Free servicing.
Rasel Industries LTD Head Office & Sales and Display Centre: House-8/3, Block-D, Lalmatia Dhaka-1207, Bangladesh.
You might also be interested in