Rasel Industries Ltd Will Be Giving Away Boishakhi Offer On Lifan & Victor - R Motorcycles
Published On 02-Apr-2018 06:38am , By Ashik Mahmud
Lifan is one of the most prominent motorcycle brands in Bangladesh and they proved that with the fantastic Lifan KPR150. To add more into the life of Lifan lovers Rasel Industries Ltd is giving away Boishakhi Offer on Lifan & Victor - R motorcycles starting from 2nd April 2018 till 14th April 2018.
The new Boishakhi offer is a discount or cashback offer on their motorcycles. It will be available across all Lifan / Victor - R dealership in Bangladesh. You can find the price details of all the motorcycles under the few offer in the table below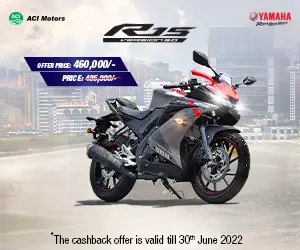 See All Updated Lifan Motorcycle Prices Here
| | | |
| --- | --- | --- |
| Model Name | Current Price | Price /Offer till 14th April |
| | | |
| Lifan KPR165R | 220,000 (Expected) | FREE 2 years Registration |
| Lifan KPR150 | 185,000 | FREE 2 years Registration |
| Lifan KPS150 | 175,000 | FREE 2 years Registration |
| Lifan KPT150 | 250,000 | FREE 2 years Registration |
| Lifan Glint 100 ES | 93,000 | 87,000 |
| | | |
| Victor R V100 | 90,000 | 86,000 |
| Victor R V80 Xpress | 77,000 | 74,500 |
| Victor R Classic 100 | 85,000 | 80,000 |
| | | |
>> Lifan KPR165R At Dhaka Bike Show 2018 <<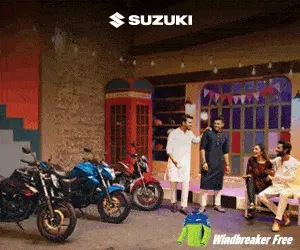 See Nearest Lifan Motorcycle Showroom Addresses To You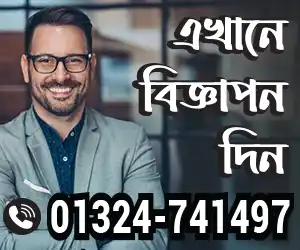 Here are few pointers to be noted
Lifan KPR165R still haven't launched in Bangladesh, the bike will be available sometimes in the middle of May 2018 so whoever will book the bike now will get FREE REGISTRATION OFFER once the comes in Bangladesh.
The Free 2 years registration offer means that the Rasel Industries Ltd will submit the government fees of 12,100 BDT but any other extra service for the BRTA charge will be provided by the customer.
For more details about the offer & discount contact your nearest Lifan /Victor R dealer.
>> Lifan KPS150 Test Ride Review <<
At Dhaka Bike Show 2018 RIL introduced Lifan KPR165R, the elder brother of Lifan KPR150 but some major changes in the engine. Also in terms of looks and design it will stay the same as Lifan KPR150 but it will be fitted with a 165 cc single cylinder engine. The engine of the bike will be EFI (as found in Lifan KPT150). The engine will produce around 16-17 BHP & near about the same amount of Torque. They will change the exhaust of the bike & it will have a different colour scheme then that of KPR150. Moreover as the bike will have EFI system we hope that it will give better mileage and the overall ride will be smooth.
See All The Available Lifan Motorcycles In Bangladesh Here
As we say yesterday that Honda reduced the price of Honda Livo & Honda Shine & at the same time Yamaha also gave away Cash Back Offer, with Lifan into the party I can expect that in the month of April - May more & more motorcycle companies will join in. So readers that's all for now, for further updates keep visiting our website and subscribe to our BikeBD Youtube channel, and also eye on our BikeBD Facebook Fanpage.
Useful Articles You May Like:
Published by Ashik Mahmud
You might also be interested in