BD BIKERZ Group - History Of First Motorcycle Group In Bangladesh
Published On 11-May-2022 02:39pm , By Raihan Opu
Right now in Bangladesh, there are so many biking groups and riders. But a few years back it was not so much. In recent years biking groups flourish so much, that we can't say how many groups are active or how many groups exist right now. But, do we know which was the first motorcycle group in Bangladesh.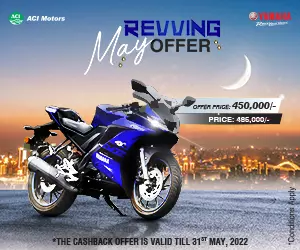 BD BIKERZ many of you didn't know the name or maybe heard from some older bikers. BD Bikerz was one of the first leading motorcycle groups in Bangladesh. It was established back on 16 May 2007.
Click To See All Bike Price In Bangladesh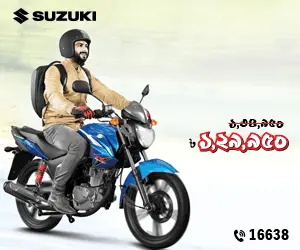 We didn't find that any other groups were established at that time. So we can say that BD Bikerz was the first official motorcycle group and pioneer of the biking community in Bangladesh. It was back then only inside friends.
Right now Admin and moderators of BD Bikerz are –
Adil Rahma

Tanzil Kabir

Anik Khan

Sanaullah Sajib

Rono Muzumder
BD BIKERZ group was founded by Adil Rahman and his friends. This group was created for hangout and roaming around. But slowly they grow up and in 2008 they arranged their first public meet up.
Click To See All Bike Showroom In Bangladesh
In 2008 they also launched their website which share news, blog, and tips for bikers. BD Bikers was also part of the famous TV I-Speed. This year they also started their stunt riding wing. Because they believe that stunt is not a crime it's a sport.
They work with Lucas, Dunlop, and MotoGP engine oil brand Castrol in any event. BD Bikerz working with Dhaka Metropolitan Police (DMP) for road safety awareness. In all these activities their media partner was Channel-I, Radio Today, the printed partner was The Daily Ittefaq.
BD Bikerz also the bike modification wing where they modified their motorcycle under the supervision of BDB Mod Club.
2012 – 2013 was the best time for their club. At that time they arranged many social activities, group tours, and other events. But After that, this biking group pause their activities for some reasons.
But a few years back in 2019 they reunite again and did some online activities. In the year 2020 they celebrate their 13 years anniversary and in 2021 they celebrate 14 years anniversary. But because of the pandemic, they didn't arrange it in a grand way.
This year means 2022 BD Bikers will celebrate their 15 years anniversary with all the bikers of Bangladesh, special credit goes to Tanmoy Haque & Parvez Ansary Mishu and all the core members for this event. From Team Bike BD we want to congratulate them on their achievement.
This year it will be a grand event for 15 years anniversary. 16th May there will be a grand event for the 15 years of BD Bikerz - first motorcycle group in Bangladesh. BikeBD will the online media partner for this event.
Click To See Best Bikes In Bangladesh
The Oldest and core members and admins of this group are reuniting for this year's celebration. They all united about this celebration. We hope this group will raise again and contribute to the biking community.
From Team BikeBD we congratulate BD Bikerz for their 15 years milestone. We hope they will continue their good work. Thank you for your great contribution in the biking community. Thank you.
You might also be interested in