Rasel Industries Launches Lifan KPS150 And Lifan KPT150 In Bangladesh
Published On 09-Jun-2017 04:11pm , By Saleh
Rasel Industries Ltd launches Lifan KPS150 & Lifan KPT 150 Price in Bangladesh (Source). Lifan is one of the pioneers among the Chinese motorcycle companies in Bangladesh. Their flagship bike Lifan KPR150 gained lots of popularity in Bangladesh & we have proved how tough Lifan KP150 was.
The Iftar program was attended by Chairman of RIL Mr. Nurul Abser Rasel, Director of RIL Mr. Shamsul Bashar & other officials of RIL companies. The program was also attended by members of Lifan Riders Club, Club KPR, & other motorcycles clubs in Dhaka.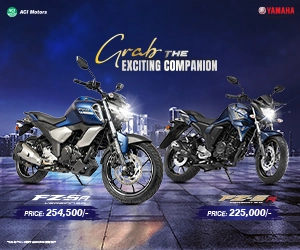 Lifan KPS150
Lifan KPS150 is actually a naked version of Lifan KPR150, the bike will have a 150cc water cooled engine & it will produce 14.8 BHP & 14 NM of Torque added with a 6 speed gearbox.
One of the biggest attractions of the bike is its upside down front suspension. Rear tyre of the bike is 130mm, & both the tyres are tubeless. The bike is fitted with 300 mm front disc brake & another disc brake on the rear wheel.
Headlight of the bike is borrowed from Lifan KPR150, so it is LED projection unit. Speedometer is a new unit for this bike, & the bike weighs 145 kg. Lifan KPS150 is a direct competition for Race Fiero 150FR.
Also Read: Lifan KPT 150 Feature Review
Lifan KPS150 will be available in market from 15th June and will be available in two different colours: White – Red & White - Blue & regular price of Lifan KPS150 is 199,000 BDT. But before Eid they will only have 60 units of bikes in the market & people who will book now will get 5,000 BDT discount for the first lot.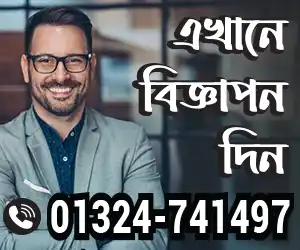 Lifan KPT150
Lifan KPT 150 is the second bike that is launched during the launching program today. This is a adventure or touring bike. The bike is masculine & big in size & is included with some boxes to carry touring things around. Again this bike will have the same engine & gearbox as Lifan KPR150 & will deliver the same power & torque.
The bike also features upside down front suspension, alloy wheels , full LED headlight, tubeless tyres, duel disc brakes, rear mud guard, split seats, 130 rear section tire, full digital speedometer & Adventure or Touring bike attitude. We are expecting that the original bike might come with EFI engine (Source). Just to add that the utility boxes are not standard but options for the bike, so you have to pay extra money to buy them from the company. Price of the bike will be 265,000 BDT & it will be available from October of this year in market.
During the launching program Chairman of RIL said that the government has increased the tax on motorcycles during the 2017-2018 budget which is disappointing as in the last budget they decreased the tax helping the bikers to buy motorcycles at a lower price. He believes that the price of most companies bikes will rise up after Eid-ul-Fitr.
Rasel Industries Ltd launches Lifan KPS150 & Lifan KPT150 in Bangladesh. I am not happy with the new tax regulation which was put up by the government during the 2017-2018 budgets as in this case prices of many motorcycle companies will go up from July which is not good news for the economy. I pray that come soon they will alter their decision.
Frequently Asked Questions:
1. Which Country Lifan Motorcycle is From?Ans: Lifan is one of the leading Chinese Motorcycle Company. 2. How Many CC is Lifan KPR Engine?Ans: Lifan KPR has 150cc variant, and then the most recent version carries a 165cc engine. 3. Is Lifan KPR Engine water cooled?Ans: Lifan KPR has a liquid cooled engine which gives out sports bike level performance. 4. What is the price of Lifan Motorcycles?Ans: Lifan KPR150 Price In Bangladesh is 1,79,400 BDT. 5. Which Lifan Bikes are available in Bangldesh?Ans: Lifan KPR150, KPR165, Lifan Glint, Lifan KPT , Lifan KPS, etc bikes are available in Bangladesh.
To see the details of Lifan Bike prices in Bangladesh and the Lifan showroom addresses near you visit BikeBD.Com. Stay with us for more updated motorcycle news with our Facebook Fan Page & Do Subscribe to our Youtube Channel.
Related Articles You May Like:
Read By Category:
You might also be interested in