Suzuki Gixxer 155 SD (Single Disc) 3000KM User Review - Rakib Ahsan
Published On 07-Jan-2021 11:04pm , By Ashik Mahmud
My name is Rakib Ahsan. I live in Barisal Sadar. I was able to fulfill one of my dreams a few days ago, which was to own a bike. And today I would like to share some experiences of my 3000 km ride with my favorite bike the Suzuki Gixxer 155 SD (Single Disc).
Suzuki Gixxer 155 SD (Single Disc) 3000KM User Review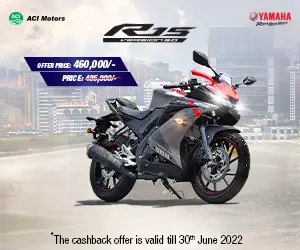 I have loved bikes since childhood. However, since no one in the family had a bike, I could not learn to ride. I used to be embarrassed to ask anyone to teach me. However, I had high hopes in my mind to buy a bike with my own money. To fulfill that dream, I used to do tuitions regularly. Then I started freelancing and saved some money. The next problem was my family, who wouldn't approve of me buying a bike. It took me around 3 years to convince my family.
After going through all the difficulties, by the grace of God, I bought a bike right before the Eid-ul-Fitr (2020) with my own money. I was able to buy my Suzuki Gixxer 155 SD (Single Disc) (2017). I learned to ride after I bought the bike, with my own bike. Since I'm a new rider and riding is a completely new aspect of my life, riding a new bike allowed me to understand a lot of things. Here I will be sharing my experiences and difficulties that I faced as a newbie with the Suzuki Gixxer 155 SD (Single Disc) (2017).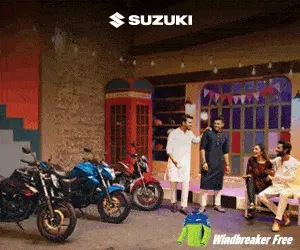 There are several reasons why people like bikes. The natural wind breezing through your body can lift your mood if you are going through a tough time. My friend Sohan helped me a lot in choosing this bike. He suggested this bike to me considering the pros and cons of the bike.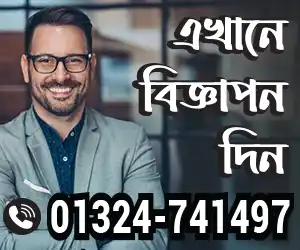 There were some reasons behind my choosing the Suzuki Gixxer 155 SD (Single Disc) bike. For example - my budget, looks, mileage, comfort, braking, and many more. I bought the bike for 1,65,000 / - Tk, from the Barisal Suzuki showroom.
When everything went well and the final decision to buy a bike was made, the feeling was extraordinary which I cannot possibly express with words. So many years of dreams were going to be fulfilled the next morning. I couldn't sleep the night before. We showed up at the showroom in the morning.
I couldn't ride a bike before I bought it. Riding a bike bought with my own money was a feeling no one could even fathom. However, I will say that these moments will remain unforgettable. The reason behind buying the bike was to get rid of public transport and to commute independently.
The bike has a powerful 155cc engine. The bike is air-cooled. The bike has a 140 section rear tire. The front has a disc brake, while the rear is a drum brake. I took the drum variant of the bike.
I have serviced my bike once so far. Even though I'm a new rider, I have almost no difficulties with the bike. Till 2,500 km, I got a mileage of around 30kmpl. After the 2500km mark, I started to a mileage of around 40kmpl.
Suzuki Gixxer 155 SD Review Bangla By Team BikeBD
Since I am a new rider I had absolutely no idea about my bike. My friend Sohan has been using the same bike for a long time. I try to take proper care of the bike on his advice. I use shell engine oil on the bike and grade 20w40 mineral.
So far I haven't had to change any parts of the bike. I didn't change or modify any part either. Since I'm new, I'm not interested in top speed. However, one of my younger brothers accelerated the bike to 117kmph. If the road was a bit longer, the bike could have accelerated further.
Suzuki Gixxer 155 SD (Single Disc)

Some good aspects of the bike -
• Torque.
• Mileage.
• Braking.
• Looks.
• Comfort.
Suzuki Gixxer 155 SD (Single Disc) Some bad aspects of the bike -
• Pillion seat is not very comfortable.
• The headlights are not very powerful.
• The performance drops during long rides.
I haven't had any long rides so far, but I wish to explore Bangladesh on my bike. This bike seems to be the best in my budget. If you want good looks, mileage, torque, comfort on a budget then you can check out the Suzuki Gixxer 155cc bike.
If You want to Find Suzuki Bike price in Bangladesh & Suzuki Gixxer price in Bangladesh or Suzuki Bike showroom near you visit Our Website. Stay with us for more update motorcycle news. Thank you all
Written By: Rakib Ahsan
Published by Ashik Mahmud
You might also be interested in