How To Clean A Mesh Motorcycle Jacket?
Last updated on 07-Nov-2023 , By Saleh
Motorcycle riding jackets are very important riding gear tailored to provide protection and comfort to motorcycle riders while riding. A mesh motorcycle riding jacket is a specialized type of jacket designed for use in hot weather, particularly during summer. Mesh motorcycle jackets are popular among riders due to their excellent breathability and comfort, making them suitable for summer riding. However, cleaning these intricately made gears requires proper care. Therefore, here we have a comprehensive guide on how to clean a mesh motorcycle jacket.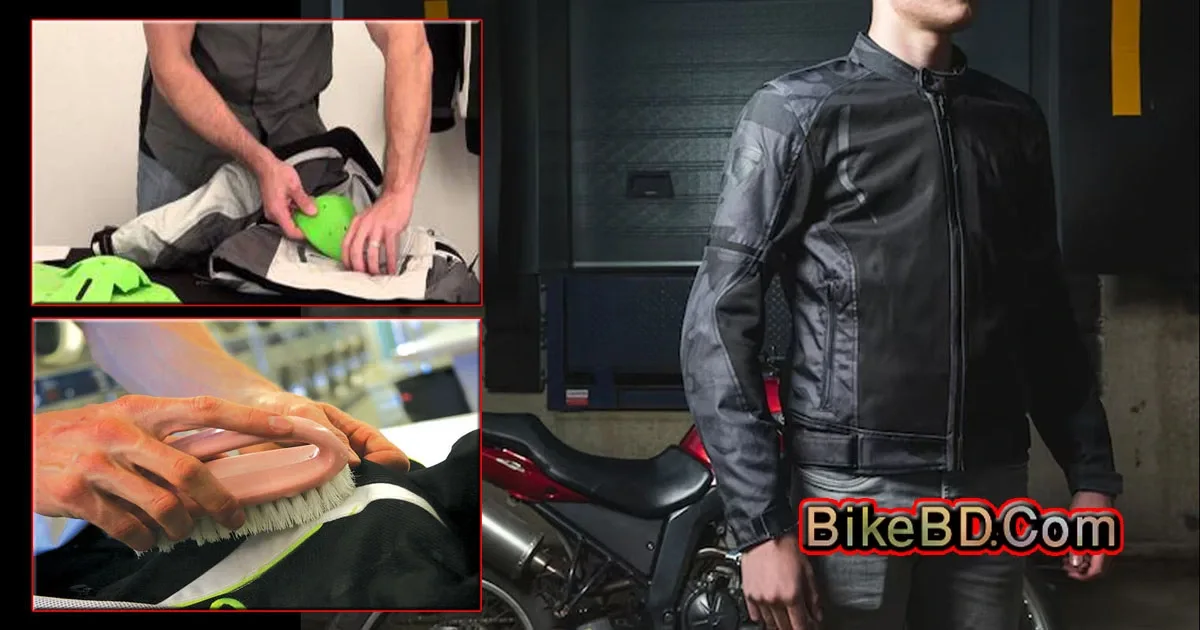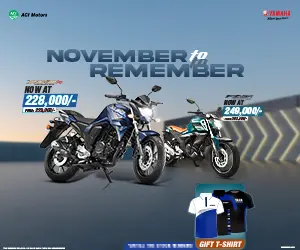 How To Clean A Mesh Motorcycle Jacket?
Mesh jackets provide protection for individuals who ride motorcycles during the summer. These jackets are specifically engineered to offer maximum comfort and functionality in hot weather by ensuring proper airflow during rides. However, after being exposed to the road and enduring various weather conditions, mesh motorcycle jackets can accumulate dirt, sweat, and road grime.
Also Read: Alpinestars Leather Charlie Leather Jacket Price In BD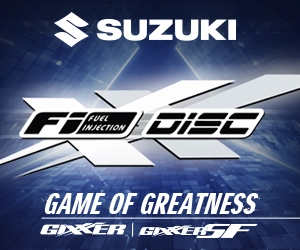 Like any other piece of riding gear, mesh motorcycle jackets also require regular cleaning and washing. Regular cleaning not only keeps the jackets looking good but also helps maintain their hygiene and functionality, and prolongs their lifespan. So, here we have described a step-by-step process for effectively cleaning the mesh motorcycle jackets to keep them looking great and performing at their best.
Check The Care Label And Read The Instructions
Mesh motorcycle riding jackets are intricately made gear that requires special care when washing or cleaning. Before beginning the cleaning process, always refer to the care label or any specific instructions provided by the manufacturer with the jacket. Different mesh jackets may have specific cleaning guidelines, such as recommended washing methods or temperature limits. Following these instructions will help avoid any potential damage to the jacket.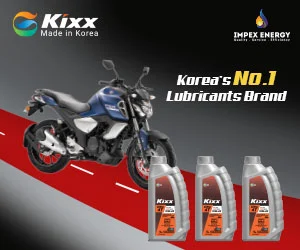 Prepare The Jacket For Cleaning
The first step in the cleaning process is to remove the removable armors, liners, and other types of inserts from the jacket. This step ensures that these delicate components won't be damaged during the cleaning process and allows you to clean them separately with proper care if needed. However, before cleaning these components, follow the manufacturer's instructions.
Also Read: Alpinestars T-GP Plus R V2 Air Jacket- Black White Red Price In BD
Next, gather the necessary supplies before starting the cleaning process. For cleaning, you may need the following supplies: mild detergent, a soft brush or sponge, a microfiber cloth, lukewarm water, and a large bucket to dip the jacket into. When choosing a detergent for mesh jackets, opt for one that is suitable for delicate fabrics and does not contain bleach or harsh chemicals. Additionally, use a brush or sponge with only soft bristles to clean the mesh fabric without causing any damage.
Clean Visible Stains Or Marks
Before proceeding with deep cleaning, inspect the jacket for any visible stains or dirt spots. For small stains, it's best to perform spot cleaning before starting the overall cleaning process. If you find any stains or dirt spots, apply a small amount of mild detergent directly to the affected areas and gently scrub them with a soft brush or sponge. Take care not to rub too harshly, as it may damage the mesh fabric. Rinse the spots thoroughly with clean water to remove any detergent residue.
Thoroughly Wash The Jacket
When cleaning and washing motorcycle mesh jackets, it's important to refer to the manufacturer's recommendations. Depending on the instructions provided, you can either hand wash or machine wash the mesh motorcycle jacket. However, many manufacturers do not recommend machine washing and often recommend hand washing instead.
Hand washing is generally recommended to prevent potential damage that can be caused by the agitation of a washing machine. To hand wash a mesh riding jacket, fill a basin or sink with lukewarm water and add a small amount of mild detergent. Submerge the jacket and gently agitate it for a few minutes, paying extra attention to heavily soiled areas. Rinse the jacket thoroughly with clean water to remove all detergent residues.
In the case of machine wash, be confirmed that the jacket is machine washable. Then, place the jacket in a mesh laundry bag to protect it during the wash cycle in the washing machine. Select a delicate or gentle cycle with cold water and use a mild detergent specifically designed for delicate fabrics. Once the wash cycle is complete, remove the jacket from the bag and ensure it is thoroughly rinsed. Avoid using bleach or fabric softeners, as they can be harsh on the mesh fabric.
Dry The Jacket
Once the washing process is complete, whether it was hand-washed or done in a machine, gently squeeze out excess water from the jacket. Avoid wringing or twisting the fabric, as it may distort its shape or damage the material. Lay the jacket flat on a clean microfiber towel and roll it up to absorb additional moisture. Unroll the towel and allow the jacket to air dry in a well-ventilated area.
Also Read: DAINESE RAZON 2 LEATHER JACKET Price In BD
To dry the jacket, strictly avoid direct sunlight or heat sources that could potentially damage the fabric. Also, refrain from using a dryer, as the high heat or fast spin of the machine can harm the mesh fabric and other components of the jacket. After drying the jacket, you need to reassemble the armor and liners. Therefore, ensure that the jacket is completely dry before reassembling it and before storing or wearing it again.
Reassemble The Jacket
Once the washed mesh motorcycle jacket is completely dry, take a soft microfiber cloth and gently buff the mesh fabric to restore its luster and remove any remaining lint or particles. Inspect the jacket to ensure it is clean and free of any stains or odors. Then, reattach the removable armor, liners, or inserts that were removed before the cleaning process. Ensure that everything is properly secured and aligned according to the manufacturer's instructions.
Also read: DAINESE FIGHTER LEATHER PERFORATED JACKET Price In BD | BikeBD
So, guys, cleaning and washing mesh motorcycle jackets regularly is essential for maintaining their appearance, performance, and longevity. By following the steps outlined above, you can effectively clean your riding jacket and keep it in excellent condition. Remember to always check the manufacturer's instructions and take necessary precautions to prevent any damage during the cleaning process. That's it!"
You might also be interested in