Pulsar Stunt Fest 2018 (Sylhet) - By Uttara Motors
Published On 04-Dec-2018 10:33am , By Ashik Mahmud
After successfully completing Pulsar Stunt Fest in Dhaka & Chittagong Bajaj & Uttara Motors Ltd organized Bajaj Pulsar Stunt Fest at Sylhet on 1st of December 2018. Team BikeBD were also present in the daylong event at Block – I, Uposohor, Sylhet. (Source)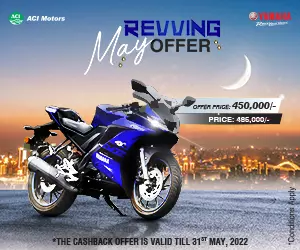 The event started at 10 Am in the morning. The main theme of the one-day event was to provide FREE SERVICE to the Bajaj Pulsar owners in Sylhet city. Mostly Bajaj Pulsar 150 & NS160 customers came in the daylong event to service their bikes. Total 350+ bikes were service in the 6 hours of the free service campaign. Along with the Free Service, the bikers who brought their bikes in the event got refreshments from Uttara Motors Ltd, T-shirt & cap. Bikers also got a 10% discount offer on spare parts. Total 24 experience technician took part in the day-long campaign. Also Read: Yamaha Riding Fiesta 2018 At Khulna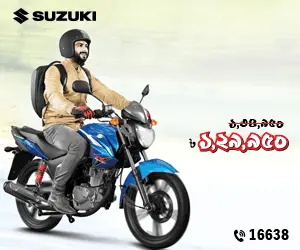 Besides the Free Service campaign, there were also some quiz & game shows beside the service hut so that the bikers who came in the event can do some types of activities and not get bored. There were also raffle draw with attractive gifts.
In the late afternoon around 4 PM, there was a stunt show which was performed by one of the leading stunt group in Bangladesh, Haunt Riders. The 30 minutes long stunt show was coordinated by Zia Bhai, Alex Bhai, Kiayum Bhai, Sajjad Bhai & many other members of HRZ. Also Read: Dhaka Bike Carnival 2017
Alone side Haunt Riders the local bikers group of Sylhet also participated in the daylong event. We want to thank the following bikers groups/clubs from Sylhet for supporting us in the event:
Sylhet Biking Community
RTR Riderz Sylhet
Pendragon
SBR
HHZ
BRZ
Road Star Sylhet
RRZ
Sylhet Ghost Riderz
BMR
We Team BikeBD distributed BikeBD Stickers to all the people who came in the program & also gave over 200+ t-shirt to the bikers who participated in our online quiz. We were sad that it was just a one-day event but for us, it was a wonderful experience. Also Read: Khulna Bikers Event With Honda CB Hornet 160R
After successfully meeting with the bikers in Dhaka, Chittagong, Khulna we finally made it into Sylhet with the Bajaj Pulsar Stunt Fest. If all things go right then Pulsar Stunt Fest will continue to come to Jessore on 8th December, in Khulna on 15th December & Manikganj on 22nd December.
Frequently Asked Questions:
1/ Is Pulsar NS 160 worth buying?Ans: Bajaj Pulsar NS160 is a great bike for both city and highway. It nis a good value for money. 2/ What is the price of Pulsar ns160?Ans: Current price of Bajaj Pulsar NS160 is 1,89,500 BDT 3/ What is the mileage of Pulsar NS 160?Ans: Pulsar NS160 gives out 38 kmpl of mileage in avarage. 4/ Does Pulsar 160 have abs?Ans: Bajaj Pulsar NS160 has a variant with FI and Single Channel ABS in front.
Related Articles You May Like:
Read By Catagory:
Published by Ashik Mahmud
You might also be interested in