Police Got Suzuki GW 250cc Motorcycle In Bangladesh
Published On 19-Jan-2015 01:03pm , By Shuvo
Not sure whether this will be blessings for us or not, in the past used to ride pathetic Laguna bike which to me in some aspect were slower then Rickshaw, then they the government gave them Hero Honda CBZ Xtreme which was better but still wasn't of high standard until now. On January 18th BD Government presented the Suzuki GW 250cc In Bangladesh.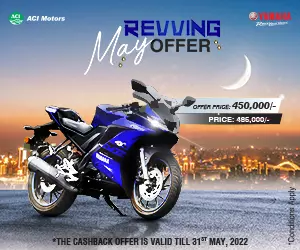 Inazuma is the name which means "lighting that strikes in the thunderstorm", it looks good to be honest.Suzuki's new GW250 Inazuma is a relative new bike among the bikers in Bangladesh, it was launched in India last year but it wasn't a successful bike out there. The bikes the came in Bangladesh are slightly modified then the one that are available for sell all around the world.
The heart of the bike is the engine, which is a 248cc motor, which pumps out 24.16 BHP @ 8500 RPM and 22NM of Torque @ 6500 rpm. One of the most striking things about the bike is that it is duel cylinder, SOHC 2 valve per cylinder, FI cooled engine. The bike has a 6 speed gear box. The bike has two silencers coming out under on both side of the foot-peg.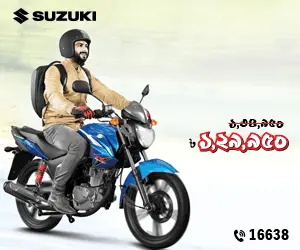 Inazuma is actually a naked bike but for the purpose for the to use it they have added a fairing to it and gave it lots of boxes and lights, adding all this the weight of the bike comes out to be 210+ kg. It is actually half fairing, nearly the example of Yamaha Fazer & has an upright pipe handle for comfortable riding position.
The speedometer has a large analogue rev counter with some warning lights, digital speedometer, clocks, fuel gauge & many things. The bike have a near 13.5 litre fuel and according to some data over the internet it will do something in the region of 22-25 km/l of fuel. Top speed should be something in the region of 150-155 km/h.
The bikes that came in Bangladesh are equipped with siren, lights and boxes for the so that they can carry lots of stuff with them. I hope that these bikes are given to the people who will maintain and care for them.
I can't say anything about the feel of the bike as I wasn't lucky enough to TEST RIDE it but if I do then for sure I will come up with something, on other note, if you scroll up the first line of the article, it will be a bit sad to see riding 250cc bikes while still civilian struck in 155cc engine displacement limit, in a country where we can have 2000-3000cc Mercedes, BMW, Audi and many other exclusive and expensive cars I hope the government of Bangladesh will at least permit us bikes up to 250cc.
Update:
Its From Haojue. Who is assembler of Suzuki Bikes in China. To know more about Haojue Visit >>> http://en.haojue.com/public/showInfo_101_106_110_i14.htm To Know More About Suzuki GW250j From Haojue Visit >> http://en.haojue.com/products/product_102_2609_2610_2563.htm
You might also be interested in