NGK Iridium Spark Plugs & How Its Works?
Published On 27-Jul-2014 07:25am , By Shuvo
Almost all of us are very much acknowledged about the NGK Iridium Spark Plugs(Source). In a single sentence, we can say, it's a great product from a great company. It is the most popular spark plug in the market till now. There are many facts behind the huge popularity of NGK Iridium Spark Plugs.
Though many of us using this spark plug in our bike we do not know many things about this such as advantage or disadvantage of this plug.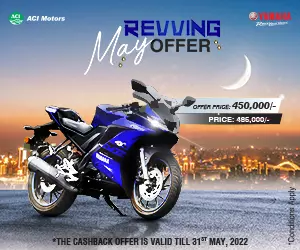 Many of us have a wish to use it in our bike but without having a proper idea and knowing the advantage of the plug using NGK Iridium Spark Plugs will not be a wise decision. So I hope this article titled as NGK Iridium Spark Plugs will help those who are thinking of using spark plug from NGK.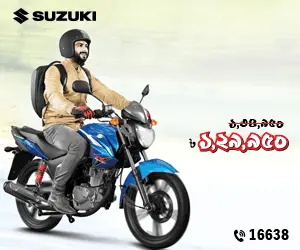 Iridium Spark Plugs
Though its comparatively expensive than the other spark plug in the market but NGK Iridium Spark Plugs achieved the customer's reliability and trust by its tremendous performance not only in the pre-fixed condition but also in the all other rough conditions.
It just overcomes all it's lacking by its performance. Before this, NGK is also a great company for producing a spark plug. So it's expected that NGK Iridium Spark Plugs should be great in hands-on performance and obviously not in a prescribed condition.
Also Read: Omera Engine oil
As an individual company, NGK got the trust of a large number of vehicle manufacturers who are started to depend on the spark plug from NGK which is mostly known as NGK Iridium Spark Plug. For a secure and controlled spark, there is hardly any alternative in the market of NGK spark plug. It's just like set in the bike and forgets about it.
After installing in your bike you can realize the appeal of NGK Iridium Plug. It contains all ingredients to conquer your mind! To find reasons behind the huge popularity of NGK Iridium Spark-Plug I found some important facts that have to be mentioned.
NGK Spark Plug
To lead the market a product must contain more than the regular products of the market. And as a trusted brand almost all features which can make it best are consisted by NGK Iridium Plug. At first, I want to mention the superb ignitibility of the plug. It is one of the most important pre-requisite for smooth engine performance.
So NGK Iridium Spark Plug is getting the full marks on this. The plug is specially designed for the people who are performance-oriented. The bikers who always expect an uninterrupted performance from their bike can rely on it. That's why NGK Iridium Spark-Plugs are called the performers choice.
But one feature can't make something one. The same thing is applicable for NGK Iridium Plug. With awesome ignitibility, advanced and more responsive throttle made it more acceptable to the customers. About durability, I mentioned before set and forget.
If you install it in your bike once, you just forget that you have installed a spark plug. It's not just saying if you feel doubt just check the customer's feedback of the plug.
The durability of NGK Iridium Spark Plug is ensured by NGK and the positive customer's feedback can also be a good source for choosing this as your bike spark plug. Till now NGK Iridium Plug is the most consistent and reliable spark plug for consistent spark.
It's the best option for today's high-performance engines because Iridium alloy consists of high melting point, which made the plug perfect for today. Its superior anti-corrosion and anti-seizing technology made NGK Iridium Plugs best among the others in the market.
NGK Iridium Plugs
The installation of this spark plug definitely makes your bike smoother than before. Now let's have a short overview of NGK IX Iridium Plugs. Copper is used for the central electrode core of the plug which is the main attraction of its internal structure and that's the main thing behind its superior performance.
Definitely, this made the plug more performance-oriented and also its low weight can be counted as a great advantage to select it as the best. As an iridium plug, we all are acknowledged that the Centre electrode tip is made up of iridium.
On the other hand, the ground electrode tip is made up of nickel alloy. The ceramic insulator is used in this plug. With 7- 14 mm thread and projected insulator it is more reliable and also more durable.
When someone uses any spare parts such as spark plug in his bike must keep information about the durability of the plug is in his mind. In this side, NGK Iridium Plugs crosses the others. Including this, the other features like sustainability's, Ignitibility, more responsive throttle definitely attract the people.
Like a spark plug, NGK Iridium Plugs also famous for outstanding acceleration. I tried my best to gather all the information about this spark plug here.
There is no alternate of expert's suggestion but the article titled as NGK Iridium Spark Plugs definitely helps to select right spark plug for your bike. THAT's IT!
-SIFAT CHOWDHURY
You might also be interested in