GPX Bangladesh Opened Their New Service Center In Dhaka
Published On 09-May-2023 12:28pm , By Arif Raihan Opu
GPX Motorcycle Bangladesh, a leading motorcycle brand known for its high-performance bikes, has recently announced the opening of their new service center in Dhaka. The inauguration of this service center marks a significant milestone for GPX Motorcycle as they continue to expand their presence in Bangladesh and provide exceptional after-sales service to their customers.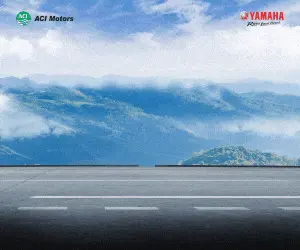 The new service center, strategically located in the heart of Dhaka at 7 VIP Road, Behind SKS Tower, Mohakhali-1206 (Beside BAT Gate), aims to cater to the growing demand for quality motorcycle servicing in the capital city. With the opening of this center, GPX Motorcycle Bangladesh aims to enhance the overall customer experience by providing convenient access to reliable and efficient motorcycle maintenance.
GPX Motorcycle Bangladesh is renowned for its sport bike. These motorcycles have gained popularity among riders in Bangladesh due to their superior performance, durability, and affordable pricing.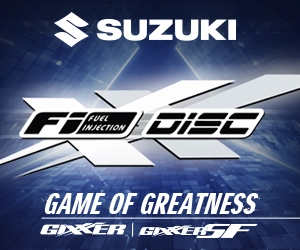 The service center boasts state-of-the-art facilities and a team of highly trained technicians who possess extensive knowledge of GPX motorcycles. They are equipped with the latest tools and diagnostic equipment to accurately identify and address any issues that customers may encounter.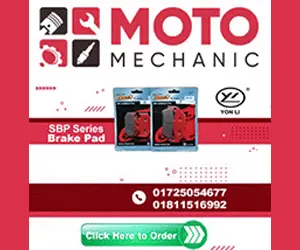 In addition to servicing GPX motorcycles, the new service center also offers genuine GPX spare parts, ensuring that customers receive authentic components for their bikes. This not only guarantees the highest level of quality but also helps to maintain the integrity and performance of GPX motorcycles over the long term.
Speaking about the opening of the new service center, the spokesperson of GPX Motorcycle Bangladesh said, "We are delighted to bring our top-notch servicing facilities closer to our valued customers in Dhaka. Our goal is to provide them with a seamless and hassle-free experience when it comes to maintaining their GPX motorcycles. With our well-trained technicians and genuine spare parts, customers can trust us to keep their bikes running smoothly and efficiently."
The new service center is expected to further strengthen GPX Motorcycle's position in the motorcycle market in Bangladesh. By offering a reliable and customer-centric after-sales service, GPX Motorcycle Bangladesh aims to build long-lasting relationships with their customers and foster brand loyalty.
In conclusion, the opening of GPX Motorcycle Bangladesh's new service center in Dhaka signifies their commitment to delivering exceptional customer service and support. The center's advanced facilities, skilled technicians, and genuine spare parts ensure that GPX motorcycle owners in Dhaka can rely on professional and efficient servicing. As GPX Motorcycle continues to expand its reach and offer high-quality products and services, the future looks promising for motorcycle enthusiasts in Bangladesh.
Published by Arif Raihan Opu
Creating a value of life isn't easy. But creating life valuable is easy. So I tried to creating value and make an impact. I like to work in a team that is cooperative and helpful. I like to share my knowledge and skills for the betterment of the company. Always find out the opportunities and use in a proper way.
You might also be interested in