Motrac Motorcycles In Bangladesh
Published On 10-Nov-2016 11:52am , By Saleh
These days pocket bikes are getting popular worldwide. In sequence, some of the pocket bikes are also available in Bangladesh. Today we are here to detail you up a pocket bike brand and that is Motrac(Source). So let's get some detail of the brand here in Motrac Motorcycles in Bangladesh.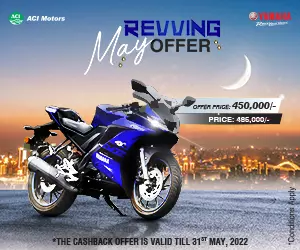 Behind The Motrac Motorcycles
Motrac is the motorcycle brand originated from China named Motrac Motorcycles. Motrac specifically produces a different type of pocket bikes. The companies R&D and production operated by the core company which situated at the industrial park in Zhejiang, China.
Currently, the company is capable to produce 360,000 pieces of a motorcycle in a year. Their core market is America therefore north, south and Central America. And now they are concentrating on expanding their market in the Asian region also. In Bangladesh, MAX Group is representing the Motrac Motorcycles.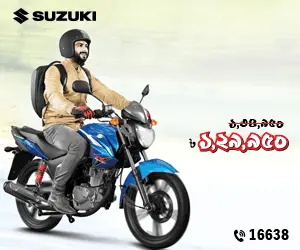 Motrac Motorcycles in Bangladesh
In Bangladesh Max Motors Limited engaged in the distribution of Motrac Motorcycles. Currently, they are distributing only one product from the Motrac Motorcycles and that is Motrac M3.
Max Motors also in the distribution of another brand of motorcycles. But you know in Bangladesh popularity of pocket bikes increasing day by day. Therefore in present, they are thinking for wide distribution of various pocket bikes under the brand Motrac.
Motrac Motorcycles Showcase
Motrac Motorcycle is currently marketing different type of pocket bikes. Most of their marketed bikes are with 50cc and 125cc capacity engine. Here are the few details of the products below.
Motrac MX: Motrac MX is the regular street model of Motrac pocket bike. It featured with both 50cc and 125cc engine with same body structure and design. The bike is featured with four stroke engine with electric start.
Also Read: KTM Duke 125 Test Ride Review
The exhaust design looks very gorgeous as it is raised until the pillion seat and designed with a twin-tube. Here the front suspension is inverted and the rear one is mono where both wheels are tubeless and brakes are hydraulic disk fitted.
Motrac M5: Motrac M5 is the dirt profile pocket bike. The here overall design and body profile & designed like a dirt bike. Both the wheel fender and exhaust pipe are raised with ensuring maximum ground clearance.
You might also be interested in