Motorcycle Touring – Solo Ride VS Group Ride
Published On 28-Mar-2021 10:04pm , By Ashik Mahmud
You are a motorcyclist? You love to ride or perhaps riding is simply a part of your daily life. So most of the time you ride alone or solo in your daily commuting. But at your weekend hikes or in motorcycle tours how you like to ride, solo or in a group? Whatever your choice is that's upon you. But here we come with Motorcycle Touring – Solo Ride VS Group Ride. We're concentrating here on each of the merits and demerits of the way.
Motorcycle Touring – Solo Ride VS Group Ride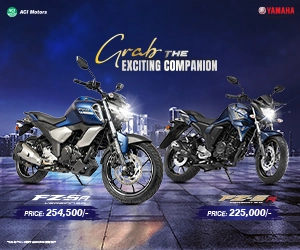 Motorcycle Touring – Solo Ride VS Group Ride
Motorcycle riding and touring is a widespread activity worldwide. People ride motorcycles in need of daily mobility as it's the most convenient among all the private transportation options. It saves time, money, and most importantly anyone can go almost anywhere on the ground with a motorcycle.
Whatsoever, for traveling motorcycle also is a greatly popular vehicle around the world. Any motorcyclist can ride a motorcycle solo or also can ride a motorcycle within a group. Both ways are quite equally popular among motorists. But both cultures have some advantages and disadvantages.
But most of all, it's the rider's preference and comfort zone whether he/she willing to ride solo or within a group. Meanwhile here we're presenting both the merits and demerits of motorcycle touring solo or along with a group.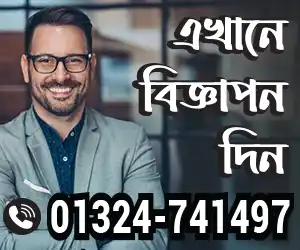 Motorcycle Touring – Solo Ride
Riding solo is the most common practice around the world of motorcycling. Most commonly you can't ride in the group every time and you need to roll solo mostly even in your tours. Furthermore, in the daily movements solo riding is obvious where a rider avails the benefits of staying within a known locality.
But in a long motorcycle tour, the scenario is far more different than riding solo within a known territory. There a rider may face different circumstances. Whatsoever we're putting here the core advantages and disadvantages of solo motorcycle tours.
Motorcycle Solo Riding Advantages
Availing ultimate freedom is the most attractive part of a solo motorcycle ride. While you are solo on a motorcycle tour you can feel the ultimate freedom. Wherever you ride it's your choice. You can ride anywhere in any direction, can halt wherever you wish, can take food, get pictures, spent time in nature, and can go in another direction.
Riding solo you can design your own route map. No one is there to interfere or direct you to another way. You can go wherever you desire or can change your direction anytime. Further anytime you can extend your touring path or can return back while feeling fully fun occupied.
Staying within budget is another most significant advantage of riding solo on motorcycle tours. In the solo rides, the rider can keep the expenditures within the budget. Here no one to direct what to eat, where to halt, and to spent anything unnecessary. Further, nothing here to socially maintain or show-off. So the rider can control his/her expenditures within the budget.
Saving time, money, and staying within the fullest. Obviously, solo riding in a motorcycle tour saves time and money. Moreover, it allows ultimate freedom and the rider fully enjoys his/her own time. Here a rider gets the riding fun to the fullest. For that reason, transcontinental or world tourers ride solo or just taking another companion on certain trips.
Motorcycle Solo Riding Disadvantages
Insecurity issues are the most vital disadvantage of riding solo on long motorcycle tours. As the rider is alone on the road or in some unknown territory the insecurity issues get diverse dimension. Insecurity issues can be faced on the terrains, from certain restricted areas, locality, or even in simple things like halting for foods or refreshments, fuel station, or suddenly getting the motorcycle out of order.
Personal and motorcycle safety also is a big issue while riding solo in unknown regions. A single person with a loaded motorcycle is an easy target for the bad peoples even within a locality. So while riding solo on the long trips it needs frequent observations on the surroundings even in the night halt places.
Riding solo also is not convenient to ride within the desolate off-roads. It's also dangerous riding in unknown terrains where locality and civilization are far away. Cause in some accidental cases getting help and support is quite impossible for a solo rider in uneven places.
Riding solo is not enough fun for everyone. Obviously staying within fellows and spending time is more fun than staying alone. Hence riding solo is a different level of fun and freedom, but it's not for everyone. Hence some of the solo riders may feel lonely and gloomy on a long solo ride.
Motorcycle Touring – Group Ride
Motorcycle riding along with a group is a very common practice that obviously fun. Spending quality time with fellow riders and hanging within after a ride is the most precious moments in a group motorcycle ride. So motorcycle riding clubs are so outspread and active around the world. Whatsoever, motorcycle riding within a group also has some advantages and disadvantages. So here are those.
Motorcycle Group Riding Advantages
Feeling fun, staying, and hanging within fellows. This is the most attractive part of group rides. Riding full day with the fellows and hanging on the roads is a conjoint activity as well as fun also. Moreover, at the day end, it's more recharging hanging with fun, experience sharing, and discussions about the ride.
Safety & security both for ride and rider is the most significant advantage of riding within a group. While you are in a group of riding mates it's far safer for you and also your bikes. Definitely, bad people stay far away from a bunch of people than a single person.
Riding in a group one of the most vital benefits is it's easier to deal with any circumstances. In a sudden situation, you can get co-riders help. Even if anyone's bike gets out of order or in case of accident he/she can get instant support from the team members.
Food and accommodation arrangement is quite easier and cheaper to manage for a group. Often a group of people gets many discounts and extra attention from the service providers. Moreover staying and hanging on uneven territories it's safer and easier for a group.
Group rides are mostly cost balancing. Most of the disciplined group of riders aware of keeping the cost in balance. They get discounts, avails benefits of sharing, and mostly all the costs are reduced due to bulk purchases. Hence in most cases group rides ensure cost balancing.
Touring, therefore, riding in a group offers a bigger opportunity to learn from others. And it's an effective tool for self-development. Perhaps the good or bad things help to understand human behavior, surrounding people thinking, and also manners. Thus in a positive sense, it opens the opportunity to learn more and derives for self-developments. Meanwhile, it also improves ones riding expertise there is no doubt.
Touring in a group also allows the opportunity to explore the unknown and even abandon areas. As a group, it's much safer than a solo rider thus it allows maximum safety, security, and confidence exploring uneven terrain and territories.
Motorcycle Group Riding Disadvantages
The most substantial demerit of group touring is it cuts off the individual riding fun and freedom. In the group ride, every rider has to follow the same group regulations and follow the leader or majority decisions. A rider needs to stay within certain customs. Hence it definitely cuts off the true freedom of an individual which can be availed only in solo rides.
Another name of a group ride is to compromise. If you're craving group fun, safety, security, and having a carefree hangout then surely you have to compromise certain things as living within a community. Hence in a group ride, a person needs to adapt to the group resolutions.
While riding with a bigger group the members may have to tolerate a few odd things like others' itchy habits or a few miss-conducts. The egoic or personality issue may figure out the clashes. Hence simple misbehavior may take place very frequently. Thus a group ride may figure some bitter experiences.
While riding along with a group it can be dangerous both for new and experienced riders. The combination of newbie and experienced riders can cause serious coincidence on the road. So before riding a group one should know his/her capability and co-riders riding patterns. And should keep a safer distance from each other.
In some cases riding along with a group, the food and accommodation can be the worst issue. Not every place is occupied with enough food and accommodation facilities in some territory. Hence while riding with a bigger group in some places it can be a vital issue getting enough food, refreshment, and accommodation facilities.
A group ride is too time-wasting. Every person has some own grown habits and needs time to respond or stay within. So in breaks, refreshments, preparations, or even in rides each person may consume and waste huge time. Thus a group rides obviously time-consuming, sluggish, and sometimes too much boring.


Motorcycle Solo Ride VS Group Ride
So riders, those were the brief on the advantages and disadvantages of motorcycle touring – solo ride vs group ride. Definitely advantages and disadvantages are quite equally large in group rides. On the other side, solo rides are much simpler as described.
Hence when someone is very much motorcycle touring focused then he/she obviously should go for a solo ride. Further in some cases in transcontinental-like rides can take a companion. But when someone loves the carefree hang out with buddies, spent the weekend surrounding with fellows, and has a barbeque then must go for the group rides. That's the thing.
Published by Ashik Mahmud
You might also be interested in