Motorcycle Ride on Highway Five Things to Consider
Published On 24-Sep-2018 09:27am , By Ashik Mahmud
Motorcycle Ride on Highway; isn't it sounds exciting! Yes, riding a motorcycle on highway is so exciting and of course it's risky too. Hence if you are caring enough or experienced then can go for such exciting rides. So before the ride take in consideration of our today's advice. Therefore we are herewith Motorcycle Ride on Highway – Five Things to Consider. So let's join with us in our discussion.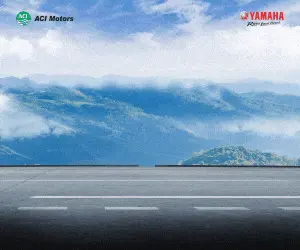 See Nearest Motorcycle Showroom Addresses To You
Motorcycle Ride on Highway
Riding a motorcycle on highway of course is a tough job. Here rider capability, consciousness, concentration is the vital issue. Therefore a rider should have to be sound and capable both physically and mentally.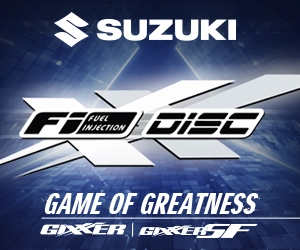 So these thing are the mandatory prerequisite where afterward few more consideration coming in our discussion. Hence those issues seriously should consider while anyone in motorcycle ride on highway.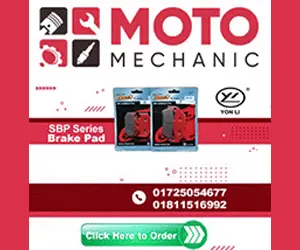 See All Updated Motorcycle Prices Here
Healthy Capacity & Condition of Motorcycle
After the rider the first & most important concern that comes with the motorcycle which going to roll on highway. The motorcycle should have to be in optimum performing condition. It should have to be capable to keep pace with other vehicle on highway with allowed moderate speed.
Riding a small bike on speedy highway is not safer and simultaneously over speed causes accident. So a capable and moderate capacity motorcycle is favorable for highway. It helps to maintain recommended speed and for safe overtaking. Hence it's better to get a good condition and trouble free moderate capacity motorcycle to ride on highway.
See All The Available Brands of Motorcycles In Bangladesh Here
Proper Preparation with Safety Measures
Motorcycle ride on highway of course it needs to maintain at least basic safety measure. Without standard riding gear or safety gear you can't go for highway ride. So always wear standard riding gear like helmet, boot, gloves and windbreakers. Furthermore to increase rider safety level using riding jacket, trouser and CE protection armors are most appreciated.
Hence for motorcycle safety keep that trouble free and optimum capable condition. Before ride you can get a maintenance job or complete checking. Solve even the smallest issues that related with your motorcycle that literary increases safety on the road. Again be caring of attaching baggage or luggage with the motorcycle. Never keep any loose end with the fastener, cover or other things.
Consider Weather Condition
While preparing for a motorcycle ride on highway of course one should consider the weather condition of the riding area. You know in some places weather changes dramatically. Again from a distance you can't predict the actual weather of the distant riding place. Moreover weather forecasting news is not real always and it can go wrong anytime.
So keep the weather condition in your mind while going for motorcycle ride on highway. Hence consider the season, seasonal weather transition and destination weather forecasts. Therefore keep necessary motorcycle gear and wearing to tackle the weather conditions like rain, sun and cold or foggy situations.
Be Aware of Road Condition
This is another major concern to consider when you are attempting for motorcycle ride on the high way. You know the highway condition and characteristics is not same everywhere even within same territory. Very few countries in the world have true highway that covers the definition of highway.
So some highway can be in worst condition even with gravel like off roads. Hence keep the road condition in mind. Consider traffic mode, traffic type, weather, locality of the traveling area. Hence considering the situations plan your trip and arrange your motorcycle, gear & gadgets to deal best.
Consider Restless Socio Political Situation
Lastly here is another important issue while preparing for motorcycle ride on highway specially while planning for long trip. Social and political unrest is very major concern for motorcyclists especially in third world countries. It can't be ignored or overlooked as it directly related with life safety.
Hence be aware of the present and upcoming socio political situation or unrests of your traveling area. If possible strictly try to avoid riding on unrest situations. Otherwise avoid the affected area or roads. Furthermore while riding keep necessary identification or organizational documents. Again never forget to keep necessary documents both for motorist and motorcycle to ride on highways.
So readers that are quite pretty everything about our Motorcycle Ride on Highway – Five Things to Consider. Hope you got our concerns and take care of those while preparing for ride on highway or traveling long. Hence stay conscious and careful on the road and thus ensure safety. So enjoy your ride, thanks everyone.
Published by Ashik Mahmud
You might also be interested in