Mobil Engine Oil Purchase Offer!
Published On 12-Feb-2022 12:09pm , By Raihan Opu
Engine oil is one of the important things for a vehicle. It ensures that the engine runs in good condition and protects it from damage. There are so many engine oil companies in Bangladesh. But Mobil Engine Oil is the popular one.
Mobil Engine Oil Purchase Offer!
In 1959, Magnolia Petroleum Company, General Petroleum Corporation, and Mobil Producing Company were merged to form the Mobil Oil Company, a wholly-owned subsidiary of Socony Mobil. In 1996, Socony Mobil Oil Company became the Mobil Oil Corporation.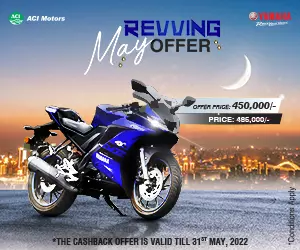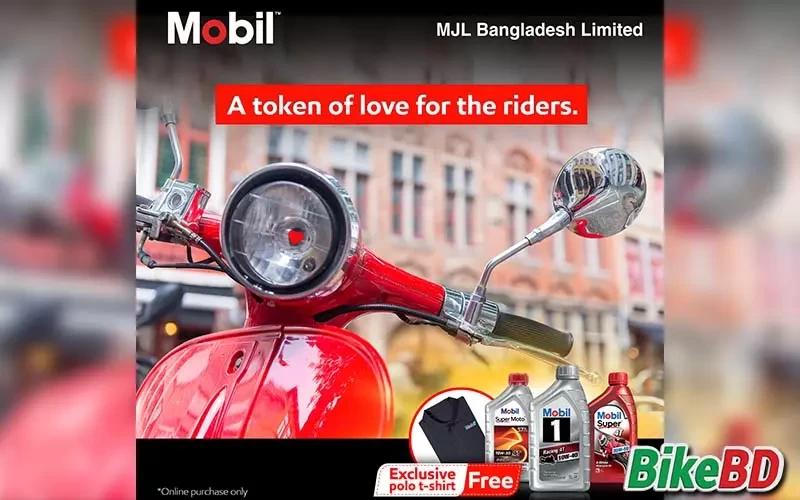 Exxon and Mobil were descendants of Standard Oil, established by John D. Rockfellar and partners in 1870 as the Standard Oil Company of Ohio.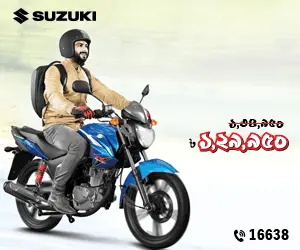 Also Read: All Bike Price In Bangladesh

Mobil 1 is a brand of synthetic motor oil and other automotive lubrication products. Originally developed by the Mobil oil company, it is now globally marketed and sold by ExxonMobil.
MJL Bangladesh is the official distributor of Mobil engine oil in Bangladesh. Mobil has all kinds of engine oil for bus, car, motorcycle and others engines. In this season of love, they are coming up with an offer for their customers.
Mobil Bangladesh is giving the offer to get a free Mobil branded polo t-shirt with each online purchase of motorcycle engine oil.
Also Read: All Bike Showroom In Bangladesh

The Offer validity is 10th to 20th February 2022. There are some conditions applicable for purchasing. This Offer is valid till stock lasts.
You might also be interested in