Motorcycle Maintenance Tips and Advice!
Last updated on 26-May-2022 , By Noor
For motorbike owners, motorcycle maintenance is inevitable. We all love our two-wheelers and want to keep them performing top-notch and looking their best. Maintenance also helps when we are selling our bike- and a spotless showroom-condition bike is guaranteed to fetch a handsome price.
Motorcycle Maintenance Tips And Advice!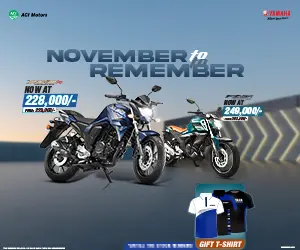 When you wash your motorbike, you are not just making it look good; you are removing dust, dead bugs, and grime that's harmful to your bike's chrome, paint, and metal parts. A motorbike is a precious gem close to the heart for a true biker, who would want to keep the bike close to brand new condition at all times.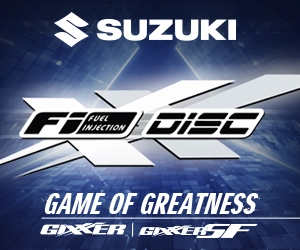 While buying a new motorbike is incredibly exciting, important issues like cleaning and waxing should also be considered to get a long time return. Here are some quick tips that will help you retain your bike's shine and keep it almost brand new.
Motorcycle Maintenance - Getting Ready with your Kit
Regardless of your type of motorbike - sports/naked-sports bike or a cruiser - the procedure and the techniques for washing a bike are completely different from that of four-wheelers.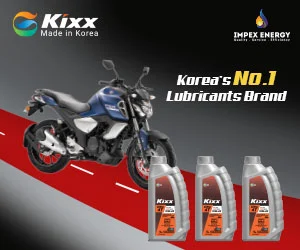 Motorcycle Maintenance - মোটরসাইকেল ব্রেক ইন পিরিয়ড কি?
Unlike a car, there are components in your bike that should be treated with caution for their "open-to-environment" nature. The quality, usage, and layout of plastic, metal, fiber, rubber, paint altogether differs from that in a four-wheeler.
Before using the water hose pipe and solvents, take care to remove your watch, bracelet, or any item of jewelry from your hands to avoid any damages or chemical reactions. Also, these items can put a scratch on the body of your bike by frequent movements.
Motorcycle Maintenance - Cleaning Tips for your Motorbike
Ensure that you clean your motorbike regularly to protect the outer surface and inspect for wear, damage, and oil or brake fluid leakage.
We suggest not to use cleaning products that are not meant for motorcycle or car surfaces. Containing harsh detergents or other chemical solvents could damage your bike's body and paint.
The bike engine must be cooled down before spraying on it, otherwise, it may severely crack the engine parts from the outside. If it is warm, then wait till the engine and exhaust system cool off.
Try to avoid high-pressure water sprays especially made for cars. It can also damage parts of your motorcycle.
Motorcycle Maintenance - Washing Your Motorbike
Now that precautions are covered, let's go through the steps of washing a bike.
Rinse your motorcycle with cold water and remove primary dirt from the outer surface.
Clean carefully with a soft cloth or sponge. Do not put water directly into electrical parts and muffler outlets. If you have children, keep them away from the spot.
When it comes to plastic parts, use a cloth or a sponge dampened with a mixture of mild detergent and cool water. Gently rub the soiled area and rinse it properly with water.
Keep brake fluids and other chemical solvents away from the surface because they can damage the plastic and painted areas.
The inner portion of your headlight lens could get cloudy after washing, turn the headlight on to a high beam, and the condensation will disappear.
After cleaning your bike properly, rinsing the bike with fresh water to remove any remaining detergent as it can harm alloy parts.
Let the bike dry, then start the engine and let it run for several minutes.
After washing and drying, remember to lubricate the drive chain. Sometimes you may find that your brake chains are less responsive after washing the bike. This is why try to take a longer stopping distance to reduce the chance of accidents.
Test the brakes of your bike before making a ride. Pump them frequently for normal braking performance.
Use a commercial spray cleaner/polish or liquid paste wax to give a finishing touch. As mentioned before, use non-abrasive polish or wax made especially for motorbikes. Always make sure you read and go through the instructions. Knowing some beginner bike safety tips can help you keep a healthy balance in your daily riding life.
Motorcycle Maintenance - Polishing and Waxing your Motorcycle
Washing and waxing may be the same to some people.. Polishing a motorcycle is just like moisturizing your skin. Applying polish completes the cleaning process as it leaves a glossy finish all over the bike.
If you are experienced, you can polish by hand, but we still suggest polishing with a piece of cloth. After applying a layer of polish perfectly, apply a layer of wax, which can give the finish of a thin shiny layer that generally protects the body panels of your bike.
Apply the wax in a circular motion throughout the surface of the body with your fingers. After doing this, take a piece of clean cloth and wipe the whole surface.
Things to Avoid
High-pressure washers- Although it may be easier to use pressurized water from the pipe hose, do that only when your bike is heavily clogged with dirt and mud. Unnecessary usage of pressurized water may reduce the shine of your bike's paint. Unless absolutely necessary, soft cloth can perform the job perfectly.
Direct Sunlight- Sunlight might make it easier to dry off the motorbike, but prolonged exposure to direct sunlight may fade the paint of your bike. So, try to keep your bike in a shaded area once you are done cleaning and washing.
Dish/cloth washing Detergent- Using cloth wash or any other detergent instead of specialized cleaning solvents will deteriorate the metallic properties of your bike, and is best avoided
Motorcycle Maintenance - Looking After your Motorcycle
Do not squirt water on the bearings; this may cause humidity and lead to corrosion in the future. In winter, you can spray on non-painted aluminum parts like the engine and transmission housing.
Bare parts can be cleaned and protected with chromium polish. Try to use a neutral soap solution when you're cleaning the seat, indicators, dashboard, windscreen, and rear lights.
We suggest not to use any solvent that contains cleaners while cleaning these particular areas. You can get rid of filthy parts and dead insects after rinsing your bike with water.
When you have to drive in poor road or weather conditions, protect your bike with lubricants or waxes. Ask your dealer or search on the Internet to find the most suitable ones. It's always a good idea to maintain routine servicing of your motorbike well in advance. That way, you can get it done quickly.
Motorcycle Maintenance - Final Words
Follow the above to make sure that the bike always feels brand new. Also, be careful to address all the accessories in the maintenance. Remember that money and effort you are investing in cleaning are the efforts you spend on your bike's long term well-being. A little physical effort on your bike pays off in a fun and satisfying way. You get a feeling of achievement and freshness after cleaning up your well-maintained machine. Safe and happy riding to all!
Greetings! I am Noor Bappy, an accomplished SEO Expert with a wealth of experience spanning six fruitful years. Throughout my journey, I've had the privilege of propelling over 46 sites to the pinnacle of Google's rankings, a testament to my expertise in the realm of digital optimization. My approach to SEO is rooted in a deep understanding of algorithms and an acute awareness of industry trends. This allows me to craft strategies that not only elevate visibility but also foster sustained growth for businesses across various sectors. In the realm where keywords hold their sway, I've tread for six years, night and day. Noor Bappy, they call me, SEO's trusted hand, A maestro of rankings, across the digital land.
You might also be interested in