Motorcyclist Safety Tips Ride Safe
Published On 12-Apr-2018 05:33am , By Ashik Mahmud
Riding a motorcycle is a pleasure. Even riding in commuting needs it's also a fun and freedom. Being two wheeled machine it's a dangerous vehicle. So a motorist needed to be careful every moment while riding a motorcycle. In focus of safety here is our discussion Motorcyclist Safety Tips – Ride Safe. So please allow your company with our discussion on safety issues.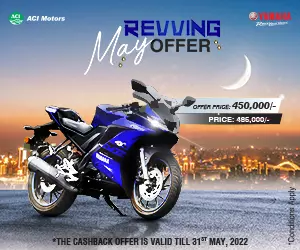 Safety on motorcycle riding is not a single term which can be achieved doing few or a specific job. It's a package of manner, habit, practice and precautions that should be enhanced up on time, situation and experience. But here we are with a basic set of motorcycle safety tips that can be considered as basic terms which may initiate the safety on ride.
Taking these advices in regular practice a motorist can minimize the risk level of riding a motorcycle. Moreover anyone can enhance with those safety manners up on riding condition, situation and of-course with own earned experience. Whatsoever experience has no end but let us focus on our basic motorcyclist safety tips.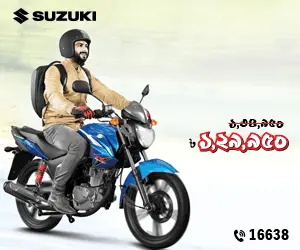 Motorcyclist Safety Tips – Check The Motorcycle Every Time
This is the most basic term of motorcyclist safety. Ensure your motorcycle is fit & capable for a safe ride. Therefore check your motorcycle every time before a ride. Be habituated with this basic practice. Do a basic checking before the ride or in early hour when first time starting the motorcycle in a day.
Checking the brake, clutch, gear, light, signals, fuel & fluid level etc is most basic term of checking a motorcycle. Maintaining this type of practice just needs few a minutes and can be done instantly before opening the throttle before the rush. This type of practice literary is reduces the hassle on the road and minimize the danger level.
Hence before every long and stressful ride one should go for thorough check of his/her motorcycle. Thorough check helps to examine the motorcycle condition and capability of dealing with the long & stressful ride. It includes all the basic checking and additionally repair & maintenance may need under expert technician supervision.
Motorcyclist Safety Tips – Wear Safety Gear & Apparel
Wearing proper safety gear is another most basic and mandatory term of motorcyclist safety. Be habituated with wearing basic safety gears like helmet, boots and gloves even riding within native. Its literary helps to deal with dirt, dust, air pressure and other elements that hamper rider concentration, comfort and confidence.
Its true wearing motorcycle safety gear never certifies of saving someone's life but of-course it minimize the injury level. Moreover most of the time it can save a motorist from worst situation. Wearing motorcycle safety gear ensures comparatively more safety ensuring riders riding concentration, confidence and comfort.
So be serious of wearing motorcycle safety gears. Choose your safety gears very carefully considering your riding habit, pattern and weather condition. Of-course it will enhance your safety level no matter you are basic rider, tourer or hardcore sports rider.
Motorcyclist Safety Tips – Carry Basic Tools of Motorcycle
Keeping basic tools for motorcycle is another gauge of safety for the motorcyclist. It's necessary to carry basic tools with a motorcycle. A motorist also should know the usage of those basic tools if he/she likes to travel long with motorcycle. This basic knowledge makes the on road unwanted situations easy to tackle.
Moreover perhaps you are not known about the usage of using any tool but other can help you if you have proper tool for your motorcycle. For example you are not known how to open the spark plug or to repair the tire puncture. But if you have proper tool then any one who know the job can extend helping hand.
Hence try to know about the usage of basic tools for your motorcycle and carefully carry those with your motorcycle. Again remember keep those with your motorcycle as that can bring out easily when situation occurs. So don't carry those deep inside the luggage or inside the motorcycle.
Motorcyclist Safety Tips – Keep Necessary Documents & Carry Enough Money
Always keep all the necessary documents of your motorcycle with you while riding. It's mandatory to show necessary documents like driving license, motor registration certificate, insurance and fitness certificate to the concerned law and enforcement officers in any country of the world.
So carefully and safely carry all the documents with you when getting out for a ride. It also ensures your legal ownership and identity in any place even not within your area. So if any unwanted situation comes it will certify your identity and ownership of the vehicle and you can get help easily.
Aging carry enough money with you when you are on a ride. Maybe you are not riding for long distance but carry enough cash to deal with sudden on road situation. Keep credit or debit card or other electronic money but carry enough cash currency. It will help you better to deal where electronic money encasing is not available.
Motorcyclist Safety Tips – Consider Weather Condition
While preparing for a ride, consider the current and upcoming weather condition for your comfort and safety. Weather has a vital impact on a motorcycle rider. Motorcycle is an open vehicle that has not covering or shade to protect the rider from sun, rain or air.
Hence while riding for long please consider on track weather condition. Get updated with actual weather forecast of your riding area and be prepared for the worst. It will literary help your to ride safe and stay safe.
Motorcyclist Safety Tips – Take Proper Break, Meal & Rest
While riding for long every motorist should take proper break after a regular and comfortable interval. It helps the motorist to continue with stamina and the motorist can enjoy comparatively a comfortable and stress free ride. Therefore it's a basic practice for a motorcyclist to continue with safety.
During the break time the motorist should take light but nutritious meal and should drink enough liquid and water. It will save from dehydration. Sometime a rider may not feel that he/she need a break but fatigue can come with a sudden situation. Hence to avoid this risky situation experienced rider always takes break to take rest, relax and roll with more stamina.
Motorcyclist Safety Tips – Maintain Traffic Rule
It's an unavoidable and mandatory job for every motorcycle rider to maintain traffic rule anywhere he or she rides. Its universal to maintain traffic rule for own and others safety who are on the road.
You can't show any excuse to ignore the traffic rule. Maybe in some places it varies up on the region, locality or country. But you have to carefully bring the local law in knowledge asking from traffic police or from related concerns. Hence of-course be careful to maintain traffic rule, again anywhere you ride.
Motorcyclist Safety Tips – Keep Patience
Lastly, not last but first priority is keeping patience on the road. Please do no hurry no rough attitude to deal on road situation. This is the core characteristics of a good motorist. It's the key of being safe on any kind of ride and on any kind of terrain.
So keep patient, be gentle and tackle the road hazards with a cool head. Remember once you got angry or over excited you will loose control and can face or create danger. As a motorcycle rider you better known about the danger of being excited on the road. So keep patience in any situation on the road.
So readers these are the basic measure and practices of motorcyclist safety on the road. There are more measure and practices for the motorcyclist safety and that has no end. So happily share your experience with us. Let's make the road safer for the motorcyclist and for the others. Thank you all.
Published by Ashik Mahmud
You might also be interested in