Motorcycle Headlight System - Headlamp Upgrade & Auxiliary Light
Last updated on 11-Oct-2023 , By Ashik Mahmud
A motorcycle headlight is the mandatory feature of street-legal motorcycles. Street legal two-wheelers obviously come with stock headlamp system that compatible with the category and purposes. But considering real situations sometime those may not enough with stock illuminating capacity. Therefore some user goes for modification and headlamp upgrade. Covering this issue we are herewith Motorcycle Headlight System – Headlamp Upgrade & Auxiliary Light.
Motorcycle Headlight System - Headlamp Upgrade & Auxiliary Light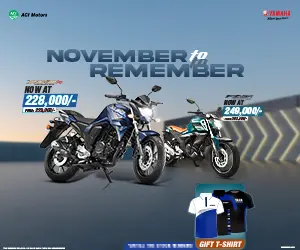 See All Updated Motorcycle Prices Here
Motorcycle Headlight System – Stock Headlight
Motorcycle headlight is the mandatory feature for being street legal. Hence those motorcycles are designed featured with stock headlight. So every road or trail bikes except the track racing models equipped with stock headlamps. Therefore those can be ridden in dark or in the night both on road and trail.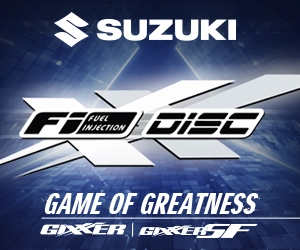 Commonly in most of the situation stock headlights are enough to serve the regular purposes. It's considering the motorcycle category and standard riding terrain and other standard condition. But in some cases those stock lights may not be enough to deal with user need and uneven riding situation.
For example people sometime uses regular commuter for trail ride, highway ride or ride in extreme environments. So in such situation that tiny commuter lighting system may not enough to deal with.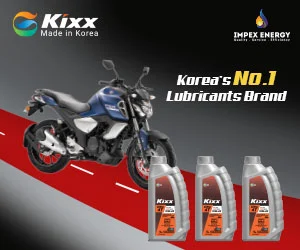 Also Read: HID & Projector Light For Motorcycle Basics
Again of course some of street sports motorcycles lighting system are too much focused for solid urban terrain. Sequentially those motorcycles headlight system is not enough to deal with odd or countryside situations. Here we can't have any complain as those are not standard situation for that kind of motorcycle. Hence we should go for compatible type of motorcycle or avail the option for upgrades.
See Nearest Motorcycle Showroom Addresses To You
Motorcycle Headlight System – Options for Upgrade
We mentioned in most of the situation stock headlights are enough according to specific type and model of motorcycle. Manufacturer determines the well-suited lighting features according to the motorcycle category, using purposes and also considering price range.
For example you cannot expect flooded bush lights on a commuter or a focused beam Projection Light on an ADV type bike. Accordingly every motorcycle comes with limited but standard feature according to the type of the motorcycle.
Therefore when you are stick with standard purposes and riding conditions then stock headlamp is enough for a motorcycle. But motorcycling is not like living in a tiny boundary and you have the freedom to choose your way. Again everyone can't buy every type of motorcycle to serve different purpose. Hence the upgrade of lighting system takes the place and there has the options.
See All The Available Brands of Motorcycles In Bangladesh Here
Motorcycle Headlamp Upgrades – Which Is Good For What
Upgrading motorcycle headlight system there are so many options available in the market. You can replace stock headlamp with powerful and hi-tech lamps or can use auxiliary lights.
Replacing stock lights with powerful one sometime needed modification of the electrical circuit system, battery or the housing. Furthermore it also shuts the door of easy & economic restoring of the stock features. But using or fitting auxiliary lights is quite easy, economic and hassle free.
Replacement of Stock Light
Replacement of stock headlights with plug & play lights like Halogen, Osram light is very easy and fruitful upgrade. Here bulb power consumption remains same but illumination power increased that ensures better visibility. The most beneficial concern here is it doesn't need any modification of the stock housing.
But when someone go for heavy duty or cosmetic upgrades like LED, HID, or Projection lamp it definitely required modifications. Moreover those lights are too much power consuming and heat producing. Those drain the battery fast and produce excessive heat. So these types of lights often needed electrical system upgrades.
Motorcycle Auxiliary Light
Coming to the auxiliary lights it's a very easy and popular enhancement currently worldwide. High performance auxiliary lights are very easy to install with minimum circuit system. Those come with different wattage and illumination (Lumen) power. Hence user can add compatible wattage of lights considering the motorcycle type and capacity.
The biggest favorable benefit of auxiliary light is here stock light remains unchanged and can be used in standard conditions. Therefore auxiliary lights can be used only while needed in uneven situations. Another more benefit auxiliary lights are the better solution for the AC electricity type motorcycles.
Motorcycle Headlight System – Enhancements
These days some attractive modern feature of lighting enhancements comes with modern motorcycles. Those features apparently increase the appeal of the motorcycle appearance. Furthermore those significantly increase the road safety with better visibility both for user and other. But when those are not present on your motorcycle you can go for adding those as auxiliary enhancements.
Motorcycle Auxiliary LED DRL, Flasher, AHO
LED DRL therefore daytime running light is the safety feature that added in the modern vehicles. It featured for the visibility of a vehicle to the other vehicle or pedestrians in the daytime on the road. Hence some of the vehicle also comes with sharp LED Flasher as turning indicator or brake light.
Here another safety feature these days adopts even in underdeveloped countries that is AHO therefore Automatic Headlight On. It helps the motorcycle to be visible without adding any extra lighting arrangements which also used as regular headlight.
Hence the latest model of the motorcycle may come with all of these features or any in alternatively. But which motorcycles are not featured with those safety lighting system those can be updated with auxiliary arrangements.
Motorcycle Auxiliary Fog Light
Lastly coming to the fog light, which is another safety enhancement on the road vehicle. Generally fog lights are also auxiliary type of lights with powerful yellowish beam. It increases visibility in foggy & stormy weather. It makes the uneven surfaces more contrast & visible which fluorescent beam can't but omits.
The yellowish fog light also makes the vehicle visible to the upcoming vehicle and to others on the road. So who rides frequently in the rough weather in winter or rainy season should use auxiliary fog lights for safety.
Motorcycle Headlight System – Ensure Visibility Both For User & Others
Motorcycle headlight is mostly featured to support the user's visibility of the road surface and vehicles. Secondly it makes the vehicle itself visible to other so that other vehicle can be aware and make safe space. So when upgrading motorcycle lighting system we should keep this principal in mind.
We see some people upgrades their motorcycle lighting system with heavy duty and powerful lights. Yes it definitely increases user visibility and ensures maximum safely through the surface visibility. But most dangerous thing is it can make the upcoming vehicle driver blind with heavy and sharp beam.
Thus it hampers other visibility range and can form uneven or accidental situation. Hence we should be careful and stick around the standard level of upgrades. So use the maximum over the standard only when it needed.
Hence from our end we suggest not to modify the stock lighting system but use auxiliary lights. It will help you to stay within the road legal standard. Moreover when you are in extreme you can avail the benefit of powerful auxiliary illumination system. Hence it also will help to maintain other comfort zone on the road and ensure safety, that's it.
So readers that's pretty all about our today's discussion on motorcycle lighting system. You can see we also tried to illuminate on the upgrading options of stock lighting system. Hope you have enjoyed our discussion. So be tuned with us for new topic of discussion and ride safe on the road. That's all for now, for further updates keep visiting our website and subscribe to our BikeBD Youtube channel, and also eye on our BikeBD Facebook Fanpage.
Published by Ashik Mahmud
You might also be interested in