Motorcycle Customization & Modification - What We Should Keep in Mind
Published On 13-Jun-2019 09:02am , By Raihan Opu
Motorcycle Customization & Modification; what we should keep in mind before going for these jobs, that's our today's concern. Here we are in discussion on the points which we should take in care before going for any modification. We hope, this will help you work better and avail better utility within the safe limit. Therefore, let's join in our discussion.
Motorcycle Customization & Modification - What We Should Keep In Mind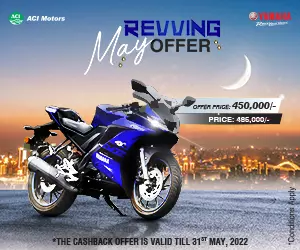 Motorcycle Customization & Modification - What We Should Keep in Mind
Motorcycle customization and modification is a set of job that alters the company default setting or profile of the bike. User does such alteration work to get the customized utility according to their needs and test. But sometimes these alterations may go beyond the safe limit. Hence, before going for such a job we should be concerned about a few points.
Motorcycle Customization & Modification – Assume the Cost
Motorcycle customization or modification job requires précised craftsmanship and expert hand help. Hence, commonly such job definitely is costly and expensive. So, before going for the modification, determine the job volume and assume the tentative cost. Therefore, stay and do within your pocket limit.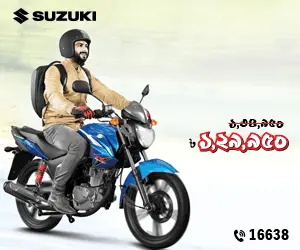 Motorcycle Customization & Modification – Get a Sketch
The first and foremost issue that tends for motorcycle customization or modification is to get a customized look. Most of the motorcycle owners desire for a unique or personalized look or design of their motorcycle. Hence, they go for the exterior modification.
Hence, sometimes they go for some erratic modification and that finally results in an inconvenient look. So, before going for an exterior mod do the basic modification sketch on paper and assume the final output. Thus, you can revise, correct or extend your modification work and get a better result.
Motorcycle Customization & Modification – Know the Law and Govt. Regulations
The exterior or design modification, the performance upgrade or mechanical modification may violate government rules in some cases. It may differ according to the modification range, place or under certain applicable restrictions or emission standards. So, before going for further modification know the local law & regulations and do with authentic permission.
Motorcycle Customization & Modification – Never Compromise the Comfort
Every segment of the motorcycle is designed under proper R&D by the manufacturer to ensure a compatible range of comfort. Sometime heavy range of exterior modification may cause major design change and hamper the comfort issues.
Hence, such modification may cause the motorcycle uncomfortable to ride in a long time. Further, it may lose its core utility and feature. So, before doing such a modification job consider the comfort issue seriously.
Motorcycle Customization & Modification – Maintain Control & Safety Feature
Commonly category wise, every motorcycle manufacturer tries to give the better design and feature for control, comfort, and safety. Hence, performance upgrade or mechanical changes may improve the performance range and make the motorcycle more powerful. Further, the controlling and safety feature may struggle with the stock profile.
Hence, while doing further performance upgrade or any mechanical changes take the control and safety issues in serious concern. Accordingly, braking, suspension, cooling or other control & safety features should be upgraded. Again, don't go for such modification which hampers the control and safety features.
Motorcycle Customization & Modification – Ensure Easy Maintenance
Lastly, maintenance is a vital issue to keep rolling the motorcycle always on a performing level. So, while doing the modification or customization of your motorcycle keep it simple and easily maintainable. Thus, you can avail maximum benefit and utility from the customization. Therefore, you will love your motorcycle more than before. That's it.
You might also be interested in