MotoGP - Marc Marquez (Repsol Honda Team) Story 2018
Published On 12-Dec-2018 04:44am , By Ashik Mahmud
MotoGP is the premium motorcycle racing event in the world. As a Grand Prix World Championship, it started in 1949 & Marc Marquez became the MotoGP World Champion in 2018 from Repsol Honda Team. This was his 5th title in the 6 years of his career in the premium class.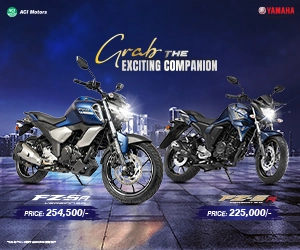 See Latest Honda Motorcycles in Bangladesh Here
Born on February 17th in Spain from a very young age he was motivated about 2-wheel racing. He won 125cc championship in 2010 & Moto2 championship in 2012. He became the MotoGP World Champion from Repsol Honda Team on his very first year in MotoGP in 2013. He was the only 2nd rider in the history of MotoGP to achieve such a fest.
After winning the Championship in 2013 he went to win the title again in 2014, 2016, 2017 & now in this year in 2018 from Repsol Honda Team. Many MotoGP pundits consider him as one of the greatest innovators of modern-day racing. This is due to his aggressive cornering technique & also his ability to lean very far over the bike. Due to his aggressive riding style, he has been involved in some crashes in his career & also many times he saved himself from having an accident.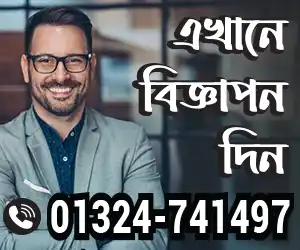 See Nearest Honda Motorcycle Showroom to You in Bangladesh Here
For most of his life, he has been backed up with the Repsol Honda MotoGP team and he won all these 5 titles with the Repsol Honda MotoGP Team. His racing number is 93. Marc Marquez has always been backed up by his dad Julia Marquez. His younger brother Alex Marquez also races in Moto2 championship this year. Currently, in 108 races he has taken 44 victories. He also has 52 poles & 77 podiums. Over the year he had some tough time with his mentor and rival Valentino Rossi. 2018 was a very tough year for Marc, he had some tough fights with Dovizioso & Lorenzo.
The season started at Qatar on 18th March 2018, the race where Dovizioso stole the victory from Marquez on the final corner of the final lap of the race. He had a very controversial crash with Valentino Rossi in Argentina, but he kept on winning the next 3 races. After the summer break the Ducati bikes were looking very strong but after winning 3 straight races from Aragon to Japan Marquez sealed his 5th WC on the home ground of Honda. Lorenzo came back very strong at this time of the season and he went on to win 2 straight races
.
From the Thailand GP onward Yamaha & Rossi were looking very strong, especially their qualifying pace but due to tire wear they seem to lose out on Sunday. Marc Marquez took victory on the first very Thai MotoGP Grand Prix, a country where Honda has more than 70% market share.
At the end of the year, he won again in Malaysia and took his 9th victory of the season. Next year, Marc Marquez will have Jorge Lorenzo as his teammate in Repsol Honda Team and it will be interesting to see how those two Spanish riders come together. Back in 2017 at Indo – Bangla Automotive Show 2017 Bangladesh Honda Private Limited showcased the Repsol Honda RC213V. The very bike Marc Marquez won the MotoGP World Championship back in 2013. That was also the very first time a MotoGP bike was displayed in Bangladesh.
Seeing a MotoGP race in Bangladesh in the next 10 years is near to impossible due to the funding & infrastructure it is needed but we hope that someday soon in the near future Bangladesh Honda Pvt Ltd will bring Marc Marquez in Bangladesh.
Published by Ashik Mahmud
You might also be interested in