Most Popular Scooters For Female Riders In Bangladesh
Published On 13-Apr-2019 10:07am , By Ashik Mahmud
Scooters are probably one of the most underrated category among all of the two-wheels, and this is also one of the most useful and convenient one! Most Popular Scooters For Female Riders In Bangladesh is always an interesting discussion, and today, we are going to shed some light on there!
It is 2019, and people of Bangladesh has already understood the importance of Two-Wheeled vehicles. Especially in Dhaka city, the traffic is so heavy that sometimes we even move slower than the pace of walking. Among all that, The only possible solution of moving from one place to another is two wheeled vehicles. The rest of the modern world is moving on with scooters, and we are catching up too. Most of the scooters have an automatic transmission system, therefore it is so easy to drive them.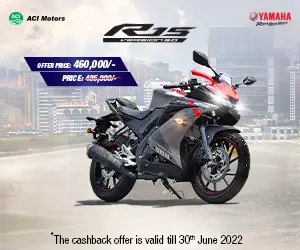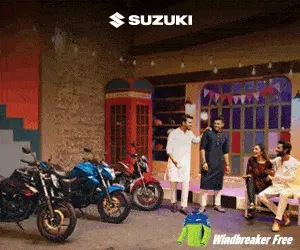 In Bangladesh, females suffer the most when travelling. There are only a few travel options, and they are either unsafe or really crowded, or really expensive. Therefore, Scooters are the solution of this problem. The scenario is changing too fast in Bangladesh, as more and more female riders are joining the road with their scooters, it is right to assume that soon more will join. But, there always remains the question, what should one buy? In this article, we are going to discuss about the Most Popular Scooters For Female Riders In Bangladesh!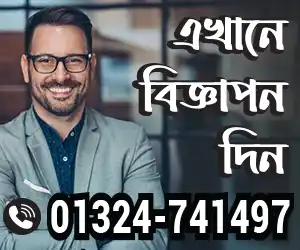 Honda Dio
Honda Dio is probably one of the most popular scooters among female riders nowadays. It has a muscular aesthetics, along with really great styling, and a solid build.
Honda Dio has a 110cc air cooled engine which pumps out 8bhp of power and 8.9 NM of torque. The power goes through a V-matic transmission. The bike has alloy wheels with 90 section tubeless tyres and 130mm drum brake on both the wheels, and the braking system is CBS.
Click Here For The Latest Price of Honda Dio
This scooter has a price tag of 1,39,000 BDT. This may seem a bit more comparing to the other 110cc scooters, but the build quality of Honda and unmatched styling and performance makes it a good value for money.
Hero Pleasure
This is probably the best value for money scooters among all other options currently in Bangladesh. Hero Pleasure has a simple and minimal looks and styling, and the latest versions has good color and graphics options. Hero Pleasure is powered by a 102 cc engine which produces almost 7 bhp of power and 7.8 NM of torque. The engine is BS4 compliant and the transmission is an automatic transmission.
Hero Pleasure has 90 section tubeless tyres on both wheels, and there are 130mm drum brakes. The scooter has good under seat storage, and wide seats.
Hero Pleasure starts from 1,19,990 BDT, which is one of the lowest price tags among all the scooters from the Indian manufacturers. With the official engine warranty and all the other features, it is a really great options among female riders in Bangladesh, and a quite popular one!
TVS Wego
When it comes to scooters in Bangladesh, TVS Wego is a must mentioned name in the game. It is one of the most popular scooters in Bangladesh, if not the most. TVS Wego has been around for a really long time, and nowadays it is more popular due to the increasing popularity of scooter is Bangladesh.
TVS Wego now has a 110cc engine down under and produces a figure of 8 bhp of power and 8 NM of torque. The transmission system is a V-matic transmission, and like the rest of the list, the scooter has 90 section tyres on the both wheels and 130mm drum brakes. The aesthetic of the bike is a little bit on the wider side while also being the perfect ride height for everyone.
TVS Wego costs 1,46,000 BDT and even with the arrival of latest scooter models from various brands, this is still one of the most popular scooters all over Bangladesh!
Yamaha Fascino
This is probably the newcomer in the list of Popular Scooters In Bangladesh. Yamaha Launched this scooter some while back, targeting the female riders of Bangladesh. The scooter has so much curves and styling, and also the engine which matches it's charisma. The bike has a round shaped headlamp which gives it even more styling.
Yamaha Fascino is powered by a 113cc engine which gives an output of 7 bhp and 8.1 NM. Yamaha Fascino has a v-belt automatic transmission and a dry centrifugal clutch. The bike has 90 section tyres in both the front and the rear wheels and drum brakes.
Yamaha Fascino has a price tag of 1,50,000 BDT which makes it the most expensive one among these five. But, it is a good scooter, and a really stylish one, so that makes it worth it.
As scooters are getting really popular day by day, it is a great initiative for the female riders of Bangladesh to come forward and start riding the two wheelers and stomp the roads in their own ways! Hope this discussion of Most Popular Scooters of Bangladesh For Female Riders will help anyone who wants to buy the best scooter for herself! Ride Safely, and Always Wear Helmet While Riding!
Published by Ashik Mahmud
You might also be interested in