Suzuki Bangladesh Introduce The New Member Of Gixxer Family
Published On 31-Jul-2023 12:33pm , By Arif Raihan Opu
Bangladesh's motorcycle enthusiasts had reason to celebrate as Suzuki, the renowned Japanese motorcycle manufacturer, unveiled its highly anticipated Gixxer Fi Disc and Gixxer SF Fi Disc models in a grand launching event.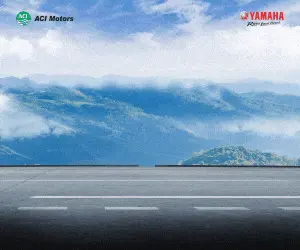 The event, held in Aloki, Grad Ball Room, 211, Gulshan Tejgaon Link Road, Dhaka, marked a significant milestone for Suzuki in the country, as it showcased their commitment to providing cutting-edge technology, style, and performance to the Bangladeshi motorcycling community.
Suzuki has been a prominent player in the global motorcycle market, known for its exceptional engineering and design prowess.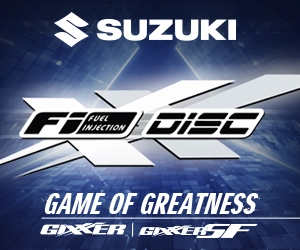 The introduction of the Gixxer Fi Disc and Gixxer SF Fi Disc models in Bangladesh reflects the company's dedication to meeting the demands and preferences of Bangladeshi riders, who are increasingly seeking advanced and innovative two-wheelers.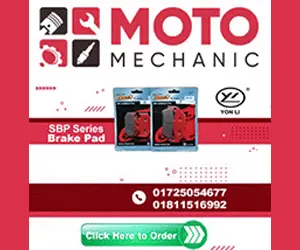 Siam Ahmed, the brand ambassador of Suzuki Motorcycle in Bangladesh, conducted the event. Higher officials from Suzuki were present at the event.
Team BikeBD was also present at the event. Mr. Suvro Sen, Founder and Chairman of BikeBD, unveils the new Suzuki Gixxer Fi Disc and Gixxer SF Fi Disc.
The prices of the newly launched motorcycles are Gixxer Fi-Disc: 236,950 BDT and Gixxer SF Fi-Disc: 297,950 BDT. To buy or get more information about these motorcycles, visit your nearest Suzuki motorcycle showroom.
We hope Suzuki will plan for the future. CC limitations are getting upgraded, and we hope Suzuki will bring higher cc motorcycles to the Bangladeshi market. Thank you.
Published by Arif Raihan Opu
Creating a value of life isn't easy. But creating life valuable is easy. So I tried to creating value and make an impact. I like to work in a team that is cooperative and helpful. I like to share my knowledge and skills for the betterment of the company. Always find out the opportunities and use in a proper way.
You might also be interested in