Me With My Love Bajaj Pulsar 135LS
Published On 12-Jan-2014 06:03am , By Shuvo
Hello Riders, Welcome to Bajaj Pulsar 135LS review. My name is Taimur Hasan, working in a telecom industry also living in Dhaka and very much happy to writing this review in very short time. I would like to give a big thanks to the founder of BikeBD Mr. Suvro Sen who inspires me to write this review. Any bikers review is very useful for other riders and hope this review will help you a lot… so read it.
Me With My Love Bajaj Pulsar 135LS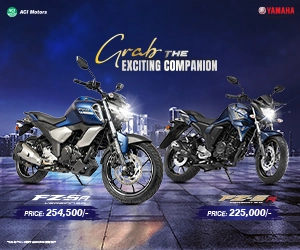 My Motorbike Riding experiences:
My 1st ride with Suzuki 100- I rode in my school life (1994-1996)- Nice bike
Honda XL 185, I rode almost 2,000KM at 1997-2000- Nice bike
Yamaha Deluxe 100, I rode almost 8000KM at 2001-2004- Nice bike
Singer SM 100, I rode almost 8000KM at 2006-2007- Not good
Sniski Gypsi 125, I rode almost 10,000KM at 2007-2009- Not good
Pulsar 135LS, I rode almost 46,000KM at 2011- Dec to till now- (Highest ride: Rajbari to Rajshahi to Dhaka almost 500km drive in 1 day)
Usually I rode bike to meet my daily needs rather than hobby. And after getting almost 90,000KM riding experiences with lots of usefulness, now it's become my best friend to meet both of my daily transport-tours and my hobbies.
So, Firstly I'm placing why I choose Bajaj Pulsar 135LS?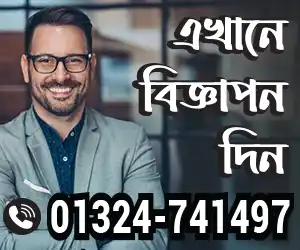 4 valve powerful engine
Light weight 117kg only
City and XL mixed design
Looks different in 135CC segment
Instant speed
Before digging deeply it's needed to know to all of you that, which type of rider I am? It's very important concern:
I was always speedy biker (not now)
I love to see bike stunt but not to do all the stunts
I have to go

long tour

frequently
I have to ride for office going
I'm riding at weekend inter Dhaka city regularly to meet my hobby
Per month I have to ride minimum 1500-2000KM
I love long bike tour
Extreme ride whenever its needed (day/night)
Jumping nature (from speed breaker/footpath/ or others highland )
My average speed is 50 in city and 80 in highway
Performances of Bajaj Pulsar 135LS with me in Realty?
I got fastest and instant speed so its meet with me
Light weight makes me smiley in city and give me pain on highway
Sitting position is not so good for long term
Overall balancing is not good for its light weight
Timing chain, adjuster, 4 valves, ball racer and rocker bearing need to change frequently with my driving nature
Others engine parts are good with me
Braking system not good while drive alone
Head lamp, indicator, tail lamp and overall wearing is good
Per liter fuel I got 40+ KM till now
Workshop experiences for big work of fixing Bajaj Pulsar 135LS..
Piston change 2 times
Gear Pinium set change 1 times
Clutch plate change 4 times
Valve set change 4times
Timing chain and adjuster change 4 times
Rocker bearing change 3 times
(Note: These lots of work done due to my riding nature)
Body:
Very strong and maintenance free body configuration have Pulsar 135
After 3 years and 46 thousands Km running I haven't any work on Pulsar 135's body
Wearing, Meter and others switch:
Very good wearing, I've never suffered due to Pulsar 135 power supply system.
Even riding through heavy rain, I've never face any trouble in Pulsar 135's power supply system.
Meter performance is good.
Others switch system was satisfactory.
Head Lamp, Tail lamp and others lamp:
Good design and crystal clear lighting system
Up and down adjustable head lamp.
After 3 years and 46 thousands Km running I haven't change its headlamp.
Indicators looks and performance was awesome
Back led light is good
Front tire and front mudguard:
Front tire size is good with its mudguard for 135cc segments bike.
Mudguard is very strong with good design
Front braking system:
Disk breaking system in front
For better front braking system in this bike I suggest, please change your front tire after 25000km ride. Otherwise braking system will not perform well.
Fuel Tank:
Very strong and water protected fuel tank
It will be more comfort for riders if Pulsar 135 has little big fuel tank.
For better balancing I suggest to its riders that, please always maintain your tank with minimum 8 liters of fuel. It's the only one way to increase your bikes weight and you feel really comfort.
Front Suspension and ball racer:
After 3 years and 46 thousands Km running I haven't any work on its Front Suspension even not change its oil cell.
As I mentioned I have jumping nature while riding, and unbelievably I haven't any work on its Front Suspension system.
For my riding nature, I have changed the ball racer in 3 times.
For better balancing in this bike please proper maintain your ball racer
Carburetor and Engine:
Carburetor performance was good
Core engine performance was good e.g. piston connector, gear-pinium, gear-pinium bearing, Engine housing.
Timing chain, Engine head with 4 valves, adjuster gives trouble after little rough rides. So its needs proper ride and proper maintenance.
Clutch plate:
Good performance
Whenever needs I change clutch plate from Uttara servicing center, tejgaon. It's much costs but give me less vibration and good and long lasting performance.
Air Filter Plugs Mobil filter:
These all are good parts with this bike, for less vibration and smooth pickup I've clean these parts after 1000km ride.
Battery and self-start system:
Both the parts are good, I'm facing problem with self-carbon, after replace with genuine self-carbon, till now it's working fine
Front and back seat and sitting position:
Driving seat is small and very hard, not suitable for long journey
Back seat is big but also too hard.
I modified these seats and now its meet me.
Driving position is sporty
Chain sprockets and break shoes:
Chain sets are good, I am satisfy with it
Break shoes also good and longevity depends on riding nature
Back mudguards and tire:
The bikes have two strong mudguards in back which give me good performance. I changed my back MRF tire after 35000km for safety and good balancing.
Who can choose this Bajaj Pulsar 135LS?
Good mileage

requirement
Regular use but not super extreme rough use
Small and superb design
Can jump easily up to 3 feet
With My Honda XL 185 Actually this is not enough words for a Bajaj Pulsar 135LS review. Because I am a rider not a writer…..hahaha … hope you enjoyed!!! Note: You can send your motorcycle review to us. For Details Please Click Here
You might also be interested in