LML VESPA SELECT 2
Published On 03-Mar-2013 07:07am , By Shuvo
The old knight in the battle of motorcycle! LML VESPA SELECT 2 is the real knight in the world of motorcycle through scooter. Lohia motors an INDIA based company is the manufacturer of this scooter. In Europe it is known as lml star. Lohia motors started their journey with an ITALIAN company named Piaggio and their relationship ended in 1999.The bike launched in 1993 and got a huge success. The company got many prizes for inventing new models of vespa.LML VESPA SELECT 2 is the result of their hard labor and result oriented research. The bike got huge success because of its different look and easiness to use. Actually the company showed that something new can be happened in motorcycle design and they did it successfully. We all have a curiosity about this bike and today I am going to describe you what is it and how it got the popularity.
LML VESPA SELECT 2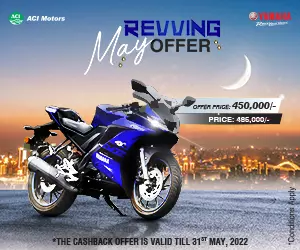 DESIGN
LML VESPA SELECT 2 got popularity because of its unique design. As a bike of 1986 the designers of lml tried their best to give it the best look. So the bike got an attractive look and it was enough to dominate the market. People accepted it hugely because of the availability of various color. But all of those we generally see the green color bikes in our Bangladeshi road. The bike actually a great combination of color and unique structure which made the bike special to bikers. The square shape of the headlight increased the beauty of the bike. At last we can say that the design of this bike is really unique, attractive and eye-catching.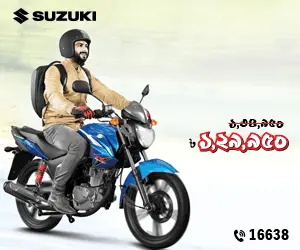 ENGINE and CLUTCH
LML VESPA SELECT 2has a single cylinder, two stroke 149.56 cc engine. The bike can produce a maximum power of 8 bhp @ 5,500 rpm. But the main thing to be mentioned is the engine has air cooling system. No electric start system in this bike so kick start is the only way to start the bike. You count it as a negative side of this bike but its not an important criteria to judge a bike. 4-speed manual transmission system made the scooter different from the others. Wet plate clutch system is used in LML VESPA SELECT 2. If you want to have a practical idea about this bike you need to ride on this.
TYRES and BRAKES
The tyres of this bike are prepared for normal use only. Tyre dimension of this bike is 3.50—10. So you can't expect best service from this. Drum brake system are used in both front and rear. The tyres used in this bike are simply good but it can't give you good service in rough road. But proper maintenance can improve the durability of the tyre. It turned one of the most popular bike in Bangladesh after releasing the LML VESPA SELECT 2.
Also Read: Vespa Officially In Bangladesh
PERFORMANCE
We all know that the production of this bike closed in 1999.But I mentioned before it was also got huge popularity in Bangladesh. It was a good choice for Bangladeshi people specially the people who live in village and aged people. They could use it for short distance. Because in 2013 its look unfit in city roads .The overall performance of this bike is quite satisfactory than the other 150cc series scooter released 1986. Although the bike was very much suitable for Bangladeshi road. But the tyre may give you problem. Though the Bajaj chetak was the main competitor of LML VESPA SELECT 2, but it failed to gain popularity.
OTHER FEATURES
LML VESPA SELECT 2 has some exclusive features .Though the tyres are small but large mudguard used in both front and rear. Though the analog speedometer is not much attractive but someone must be impressed by the overall unique design of this scooter. Actually by making this bike, Lohia motors are really went one step ahead than Bajaj. It has a well shaped handle bar which is very essential for a comfortable ride. Proper positioning of back view mirrors made it easier to see backside vehicle.
FULL SPECIFICATION AT A GLANCE
| | |
| --- | --- |
| Model | LML VESPA SELECT2 |
| Capacity | 150cc |
| Engine type | Twin, two-stroke |
| Power | 8 bhp @ 5,500 rpm |
| Top speed | 105 kmph |
| Fuel capacity | 8 liters |
| Fuel control | OHC |
| Mileage | 55 km |
| Cooling system | Air |
| Gearbox | 4-speed |
| Clutch | Wet Plate |
| Frame type | Steel |
| Front tyre dimensions | 110/70-11 |
| Rear tyre dimensions | 11/070-11 |
| Front brakes | drum brake |
| Rear brakes | drum brake |
| Dry weight | 107 kg |
| Wheelbase | 3.50×10 |
| Starter | kick+ Self Start |
Though the bike has no longer in use to the new generation but LML VESPA SELECT 2 has an special appeal to us.
You might also be interested in