Lifan KPS150 VS Benelli TNT150 Comparison Review
Published On 28-Jun-2018 10:10am , By Ashik Mahmud
In the motorcycle market of Bangladesh Chinese brands have occupied quite a wider space. With the common a large part of young age people are enthusiastic users of these eye catching motorcycles. Hence coming to the current trendy models here we came with a comparison on two Chinese branded motorcycles. Therefore here is Lifan KPS150 VS Benelli TNT150 Comparison Review. Let's put few efforts to brief a comparative picture of their features.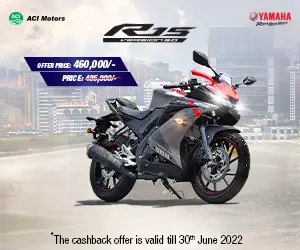 Lifan KPS150 VS Benelli TNT150 Overview
In the category of Chinese branded motorcycles Lifan grabbed much attention in Bangladesh. They are much popular within the young age users. Lifan won the youth heart with their various categories of featured product and after sales service. In that sequence they released the Lifan KPS150 on May of 2017 in Bangladesh.
Lifan KPS150 is all new street naked sports motorcycle from Lifan. It comes with the legacy of the Water-cooled machine Lifan KP150 V2 and the air-cooled KP150. Therefore the new KPS150 is more updated and featured with modern & more attractive features.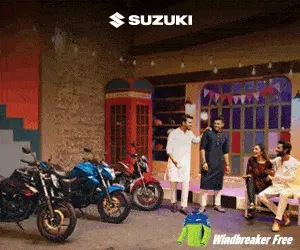 Coming to the Benelli TNT150 is the all new street naked sports machine from Benelli. Benelli motorcycle, therefore, QJIAN JIANG Group already is doing their business in our market. The Speedoz Limited is in distribution of the Benelli-Keeway products which is known as Keeway Motorcycles in Bangladesh.
The Benelli TNT150 is new comer in our market from Benelli therefore Q.J Motorcycles. The Speedoz Limited introduced this new motorcycle on the Dhaka Motor Show 2018. The distribution and after sales service of the motorcycle will be provided under the same shade besides the Keeway Motorcycles.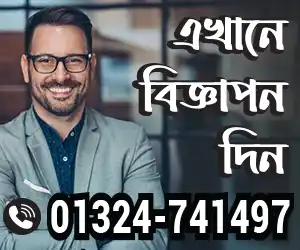 See All The Available Brands of Motorcycles In Bangladesh Here
Lifan KPS150 VS Benelli TNT150 Comparison - Design & Appearance
You know Chinese motorcycle brands are very much focused of looks & design of their motorcycles. Accordingly those also come with tight package of features. Hence here both of the Lifan KPS150 VS Benelli TNT150 is not out of this core trend.
The Lifan KPS 150 is completely a street naked bike. It designed under the shadow of the Lifan KP series. Hence you will find huge similarities with of KP150 V2 and KP150 V1. But of course KPS150 is more updated and more featured with its iconic design. At the first glance it gives the impression of more muscled design.
The motorcycle literary looks more bloated and muscled. It's due to different shade and color scheme on the body panels. Though it's similar to other KP models but it shows a different identity with golden housing USD shock absorbers. Furthermore the headlamp assembly, ODO console, optional windshield and wider disk brake supports for its different identity.
See Nearest Motorcycle Showroom Addresses To You
Coming to the Benelli TNT150 it comes with a unique and different look & appearance. It shows a true naked appearance from top to bottom. It designed focusing its steel pipe skeleton frame which is naked and not covered with panels. The motorcycle is not so muscled but the body panels are segmented with sharp curves.
From the first glance its appearance is quite like a bone-all slender beast. But it shows its unique appearance with sporty fuel tank, naked frame, split seat and bikini fenders. The headlamp assembly is another attraction of the motorcycle. In addition silver scheme USD front shock absorber also increased its macho appearance.
See All Updated Motorcycle Prices Here
Lifan KPS150 VS Benelli TNT150 Comparison – Wheel, Brake & Suspension
After the design & appearance both the Lifan KPS150 VS Benelli TNT150 featured modern with wheel, brake & suspension system. The Lifan KPS150 comes with all alloy rims with tubeless tires. The tires are much wider to meet its street sports character.
The braking system of the bike is hydraulic disk type on its both wheels. Here the front brake disk is a wider unit and that is 300mm where the rear one is 240mm. The suspension system is much improved in KPS150. It comes with Inverted USD shock absorbers in front and rear one is same mono type like other KP models.
Coming to the Benelli TNT150 it also featured with all alloy rims on its both wheels. The tires are same wider like the KPS150 and those are tubeless type. The motorcycle also featured with hydraulic disk brakes in its both wheel. In addition it comes with optional CBS braking on its both wheels.
In terms of suspension system Benelli TNT also featured with modern suspension system. It comes with inverted USD shock absorbers in front and rear one is mono type. Hence you can see both the motorcycle here is equipped with nice package of wheel, brake and suspension system.
Lifan KPS150 VS Benelli TNT150 - Seating, Riding & Controlling Feature
Lifan KPS150 VS Benelli TNT150 both the motorcycle is street naked sports category motorcycle. Hence seating, riding and controlling character is quite same or similar on the both bikes.
Here both the bike comes with sporty upright riding posture with comfortable seat, handlebar and foot rest positions. But in terms of seating, riding and controlling arrangement both the motorcycle will give little different riding taste.
Here KPS150 may give you a bulky feeling due to big size fuel tank where TNT150 may feel much light. Hence both the bikes handlebar are not same though those are positioned in upright mode.
Here KPS150 handlebar is one piece pipe bar; it's narrower and bends like conventional commuter. On the counter TNT150 handlebar is also pipe handle but it much wider and sized quite in sporty mode.
Coming to the seating arrangement KPS150 comes with segmented but single unit seat. It cautioned and seems much comfortable both for rider and passenger. On the counter TNT150 seat is split type and edges are carved sharply to match with its cutting edge profile. Hence those features show the different character of the bikes.
Lifan KPS150 VS Benelli TNT150 Comparison - Engine & Specification
Approaching to the engine and engine features we found wide range of differences in between KPS150 and TNT150. Here Lifan KPS150 comes with 150cc water cooled engine where Benelli TNT150 comes with an air cooled engine. So KPS150 engine will remain much more stable in hot weather condition and in long stressful riding.
Here both the engine is four-stroke single-cylinder engine those feed by carburetor fuel feeding system. The power rating of the engines are very near but KPS150 power and torque figure is little more than TNT150. Here another advantage comes in KPS150 that is higher compression ratio which helps to boost the acceleration.
Coming to other features both the bikes engine is overhead camshaft type with 2 valves. Here another significance comes with KPS150 that its engine featured with 6-speed gearbox. On counter Benelli TNT150 comes with 5-speed gears. Hence these are the notable differences on engine features; for more detail you can go through the below specification table.
Lifan KPS150 VS Benelli TNT150 Specification Comparison
Specification
Lifan KPS150
Benelli TNT150
Engine
Single Cylinder, 4 Stroke, OHC 2-Valve, Water Cooled Engine
Single Cylinder, 4 Stroke, SOHC 2-Valve, Air Cooled Engine
Displacement
149cc
148cc
Bore x Stroke
58.5mm x 58.8mm
57mm x 58mm
Compression Ratio
11.4:1
10.8:1
Maximum Power
14.8HP) @ 8,500RPM
14BHP @ 8,000RPM
Maximum Torque
14 Nm @ 6,500RPM
13.4 Nm @ 6,000RPM
Fuel Supply
Carburetor
Carburetor
Ignition
CDI
CDI
Starting Method
Electric
Electric
Clutch Type
Wet, Multiple-Disc
Wet, Multiple-Disc
Lubrication
Wet Sump
Wet Sump
Transmission
Constant mesh 6-speed, 1-N-23456
Constant mesh 5-speed, 1-N-2345
Air Filter
Paper Filter
Paper Filter
Dimension
Frame Type
Diamond
Lattice Design Steel Tube Frame
Dimension (LxWxH)
2,080mm x 745mm x 1,080mm
2,050mm x 810mm x 1,065mm
Wheel Base
1,340mm
1,360mm
Ground Clearance
160mm
170mm
Saddle Height
775mm
770mm
Weight
145 Kg
144 Kg
Fuel Capacity:
14 Liters
13.5 Liters
Wheel, Brake & Suspension
Suspension (Front/Rear)
USD Telescopic Fork/ Mono Shock Absorber
41mm USD Telescopic Fork/ Mono Shock Absorber
Brake system (Front/Rear)
Front: 300mm Disc; Rear:240mm Disk
Front: Single disc with CBS; Rear: Single disc with CBS
Tire size (Front / Rear)
Front: 100/80-17 Rear: 130/70-17 Both Tubeless
Front: 100/80-17 Rear: 130/70-17 Both Tubeless
Electrical & Other
Battery
12V 4Ah(MF)
12V 4Ah(MF)
Head lamp
LED Projection
12V 35/35W
Tail Lamp
LED
LED
Speedometer
Full Digital Speedometer
Full Digital Speedometer
*All the specifications are subject to change upon company rules, policy, offer & promotion. BikeBD is not liable for the changes.
Lifan KPS150 VS Benelli TNT150 Comparison Review
So readers those are pretty much all about the features of the both motorcycle. Focusing on the features it seems both the motorcycle is packed to satisfy their focus customer. Though both the bikes are quite in same category of street naked bike but they belongs few strategic differences.
From the overview of the features it seems KPS150 is much stable motorcycle and TNT150 is also ready to serve. Hence the engine and other feature of the KPS150 is tested and we are known how to rely on that. Here TNT150 comes with nice package but needs to test with real time test ride to figure out its strength.
If you wants to buy any of this motorcycle then Lifan KPS 150 will 1,75,000 BDT and Benelli TNT 150 will be 1,79,900 BDT. Hence we expect to do it soon; until then stay tuned with us for continuous discussions and updates. Furthermore thank you all for your participation with our Lifan KPS150 VS Benelli TNT150 Comparison Review. Stay Safe.
Published by Ashik Mahmud
You might also be interested in