Lifan KPS150 First Impression Review By Team BikeBD
Published On 05-Jul-2017 06:39pm , By Saleh
Lifan KPS150 First Impression Review
During the Holy Month of Ramadan Rasel Industries Ltd launched Lifan KPS150 in Bangladesh. During the launching event Chairman of RIL Mr, Abser Rasel handed over the test bike to BikeBD for test ride review. Since then many people asked many questions about the bike & hence we put together the First Impression Review on Lifan KPS150.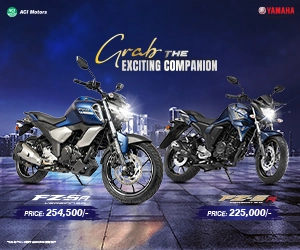 During the time of publishing the article we only rode the bike for 500 km. The bike which was handed to us was relatively brand new & this was the sample bike from the company. We do maintain a break in period rules for the first 1000 km for all the bikes which we tested this year so during the 500 km run we didn't go for any harsh riding or we didn't rode the bike over 60 km/h.
Engine of the Lifan KPS 150 is the same as Lifan KPR150, water cooled single cylinder 2 valve NBF engine. Just like Lifan KPR150 the bike chunks out 14.8 BHP & 14 NM of Torque through its 6 speed gear box. Even though it is the same engine as KPR but this engine is much more refined and this is the same engine which all the latest KPR bikes have (golden engine).
Engine response is good but initially we found the changes to be hard. Both Lifan KPR & KPS has the same issue but we found out that after the first servicing at 1000 km that hard gear change is solvable. Clutch was a bit hard at first but every rider should adjust the clutch to his comfort zone.
The bike is newly designed, it took it's concept from KPR. In short this bike is a naked version of Lifan KPR 150. It gets full LED Projection headlight, upside-down front suspension, side body air scoop, standard front radiator grill, new full digital speedometer, wider front & rear tyres, 300 mm front disc brake, tubeless tyres, newly design alloy wheels, wider seat for comfortable ride.
Headlight of the bike is a big talking point as we have seen that the visibility through that headlight is very good. Both the suspension works perfectly but we believe as we will run more they will soften a bit. Rear suspension is still a talking as it is the same unit as it was in KPR.
Brakes of the bikes are good, but the biggest changes are in the handling, as now with 130 rear section tyres (KPR have 120) the grip level is fantastic not to mention they also changed the thread of the tyres. In the past many KPR owners used to complain about rear of the bike sliding but so far in the dry or wet road I found no such issues. Handle bar is a rod unit but it not the best quality, they need to upgrade the handle bar, switch gears are all standard as KPR, the new full digital speedometer have a rev counter, speedometer, odometer, clock & have 6 different background colour options.
The bike weighs 145 kg & can carry around 14 litres of fuel in its fuel tank. Rear mud guard of the bike is good for not spreading mud and dust on the rear seat of the bike. Overall build quality & colour finishing of the bike is good but there are still chance of improvements. Riding experience on the bike is good; within the break in period with no over speeding over 60 km/h the ride was comfortable. So far we faced two issues with the bike one is the hardness of the gear change & the rear suspension is still a bit hard, I think both the problems will be solved after the first servicing once the bike put on some mileage.
Turing radius of the bike is good in heavy traffic but to me the width of the bike is a bit much given it is a naked bike. There are small vibrations from the engine at high rpm but in the low rpm the ride is smooth. Brakes of the bike are good & I found no issue of sliding in either dry or wet road. Horn of the bike is a single unit & it is not enough so double horn is something needed for the future. Lifan KPS150 is very stable on high speed braking, also we pressed the brakes on the corners & we found no giggle from the bike. We are getting a mileage of 32-35 km/l now but because the bike is new & it still hasn't been serviced yet we are hoping that the mileage figure will go up. I think for some reason with all the upgrades the bike is a bit over weight.
Since the bike was launched many asked us why Lifan KPS150 costs around ten thousand more than Lifan KPR150 given the fact that KPS is a naked bike. We identity few things why the price might be high -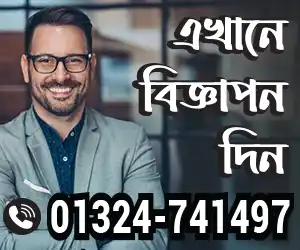 Newly design bike from Lifan (cost of R & D) – Let me state that this is a brand new model from the company. In papers this is a naked version of Lifan KPR150 but they added few extra features in this bike.
Wider tyres – It was a complain for Lifan KPR users that the rear tyre is a bit thin, but along with changing the rear tyre they also changed the tread of it which now gives better traction.
Front upside down suspension – This USD fork not only gives the bike a good ride or feeling but with golden colour it does give the bike an extra flare. These days many high end sports bike is coming with this USD fork & this is Lifan's first work in the Naked Sports Bike Segment.
The bike will be available in two colour options : Red & White or Blue or White & it will be priced at 189,900 BDT. If you are a credit card holder for Brac Bank or Eastern Bank then you can buy Lifan motorcycles in 6-24 months installments facilities. If you can buy the bike at 6 months installments then you won't be needing to pay any interest rate (but there might be some service charge from the bank). Any duration above 6 months interest rate is implied.
These are just our finding but we will dig more deep to see whether or not there are any more technical differences in the bike. We will testing the bike for around 3000 km and will ride on many different terrains before posting a full test ride review on it at our website. Until then enjoy the First Impression Review on Lifan KPS150 to have some basic idea about the bike.
Lifan KPS 150 Specification
Engine Type: 4 Stroke, Single cylinder (water cooled) Displacement: 149 cc Compression Ratio: 11.4:1 Power: 14.8 BHP @ 8500 RPM Torque: 14 Nm @ 6500 RPM Transmission: 6 Speed Cooling System: Water cooled Ignition System: Electric Weight: 145 kg Length: 2080 mm Width: 745 mm Height: 1080 mm Seat Height: 775 mm Wheelbase: 1340 mm Fuel Tank Capacity: 14 Liters Seat: Split type Front Brake: Disc Rear Brake: Disc Front Tire: 100/80 – 17 Rear Tire: 130/70 – 17
To see the details of Lifan Bike prices in Bangladesh and the Lifan showroom addresses near you visit BikeBD.Com. Stay with us for more updated motorcycle news with our Facebook Fan Page & Do Subscribe to our Youtube Channel.
Related Articles You May Like:
Read By Category:
You might also be interested in