Lifan KPR150 24,000 KM User Review - Shovon Bosu
Published On 28-Apr-2020 10:16am , By Arif Raihan Opu
Hi! I'm Shovon Bosu. I live in Betagi of Barguna district. Currently, I am in Bhola district and working at Bangladesh Police. Today I'm going to share with you my 3 years of 24000+ km riding experience with my Lifan KPR150 bike.
Lifan KPR150 24,000 KM User Review - Shovon Bosu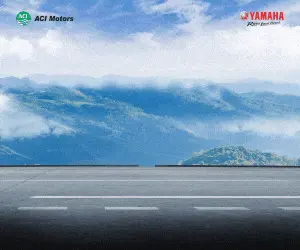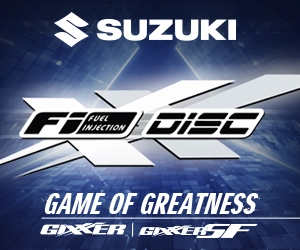 I have a weakness for bikes from childhood, and learned to ride a bike when I was in class 5. I first saw Lifan KPR 150 review on the BikeBD Youtube channel back in 2017, and from that moment I decided to buy Lifan KPR150. On February 21st, 2017 without any test ride I bought Lifan KPR150 from Barisal Bangladesh Motors. With this, my dream was fulfilled.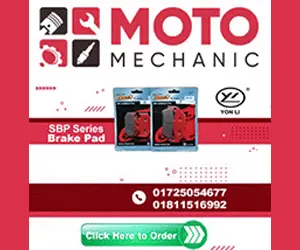 Lifan KPR150 Review Test Ride Review
The showroom was almost 50 km away from my home. From the showroom, without any thinking, I went to the pump to fill the tank with fuel and came home. I came home riding in a slow speed. If I try to express my feeling at that time then it was one of the happiest moments in my life.
From that time, my journey with Lifan KPR150 started. At first, I tried to finish the 2,000 km break-in-period by following the rules. And gradually as the days passed, it's performance still continues to fascinate me. As the days go by, I fall in love with her even more. The KPR is awesome because it is a sports bike, and I loved sports bikes since my childhood. I knew a lot about the maintenance of bikes from those who used it and proceeded with care. Since it was my first bike, so many things about bikes and riding were unknown to me. Brothers of Club KPR Bangladesh and admin panels helped me a lot to know these things. All in all, the bike is awesome.
So far I got a top speed of 130 kilometers per hour in while riding alone and 122 kilometers per hour with a pillion. The good thing about this bike is it's response to the Ready Pickup of 0-100 is really great, and will beat many other 150cc bikes. When the bike is at high speed I don't feel any vibration at that time. At high speed, the bike performs very well. Speaking of the braking system of bike, I think this is one is the best brakes in the 150cc segment.
Upfront it has a 300mm disc brake. The brakes never made me feel like it is lacking in braking. And that's why I can pick up the top speed with ease because I know my bike is ready to control my speed at any time.
Some good aspects of the bike:
First of all, it looks very good in this budget
Its engine is quite powerful
The bike has 14.8 bhp power and 14 NM torque
Liquid cooling engine. Being liquid cooling, the bike has never dropped performance in a long ride
The bike produces good mileage and good performance as well, I've got around 45 Kmpl on the highway and 38 kmpl on the city. I don't expect much mileage in such a throttle response
Its LED projection headlight, which makes it different from other bikes
Its control and braking are really good and the cornering ability is very good.
Some Bad aspects of the bike:
Turning radius is very low
I feel the heating issue in the extra jam on City Ride
Personally to me, the seating position was not as good
I don't like its rear Mono-shock suspension
The chain loosens very quickly after 500 km, needs regular chain adjustment.
One day I faced a problem with the rear brake so I reported it to the service center of Lifan motorcycle. The service center asked me to open the brake caliper and send it to the courier. I sent the caliper by courier, and after 1 week the caliper was resent to my address with my problem resolved. I've done several long tours like-Kuakata, Khulna, Dhaka, and many more places. This bike's performance on the highway surprised me. Ready pickups, excellent braking, and liquid-cooled engine performance are awesome. My bike never got a drop performance. In this segment, this bike is awesome in brakes and controlling.
In the break-in-period, I was using mineral engine oil Castrol 20w40. After that I have been using Synthetic Engine Oil Motul 7100 10w40, which costs 1200 Tk. I change the engine oil within 2200-2500 km. Whenever I use 1 liter of engine oil I gett the best performance. There has never been a major problem so far and no problem with the bike engine. Until now, the engine screw never needed to be opened. I do some modifying on my bike. I put Stickers on my bike, installed the Hornet's suspension, and installed the fog lights to get better light on the highway. I have been riding this bike for 3 years and in this so far time I have changed air filter only twice, clutch cable once, 2 times spark plug, 3 times chain sprocket, and rear disc one time.
Many thanks to Rasel Industries Ltd. for giving us such an awesome sports bike within the range of 1,85,000 BDT. And thanks to all Admin, Moderators, and brothers of Club KPR Bangladesh. Having a helpful club like Club KPR and with the helpful Kpr users I have solved all the small problems till now. I'm quite satisfied with my bike. I have been dreaming to go a long tour with my beloved Lifan KPR150. Thanks, everyone.
Written by: Shovon Bosu
To see the details Lifan price in Bangladesh and Lifan showroom near you visit BikeBD.Com. Stay with us for more update motorcycle news.
Published by Arif Raihan Opu
Creating a value of life isn't easy. But creating life valuable is easy. So I tried to creating value and make an impact. I like to work in a team that is cooperative and helpful. I like to share my knowledge and skills for the betterment of the company. Always find out the opportunities and use in a proper way.
You might also be interested in