Lifan KPR 165 Carb 4000 KM User Review - Parvez
Published On 18-Jul-2020 10:34am , By Raihan Opu
I'm Pervez. I live in Mirpur, Dhaka. I finished BSC engineering on textiles. A merchandiser by profession, I am working in a garment factory in Ashulia. Now I'm going to share my experience with Lifan KPR 165 Carb.
Lifan KPR 165 Carb 4000 KM User Review - Parvez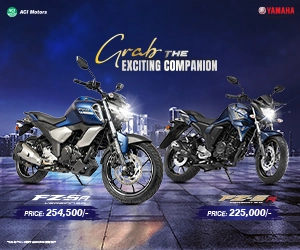 I have loved bikes for a long time. It is not possible to say since when, but I think the reason is very clear and that is freedom. I am a free-spirited person, I love to walk freely. When you sit on the bike, the chain of subjugation seems to fall from the body alone, you feel much lighter. I rode my first bike most probably in 2006-07. The bike was probably one of Yamaha's 100cc bikes.
I had no experience with the model then, so I can't say. That day I learned from my uncle what a bike is and how to ride a bike. Since I could ride a bicycle, it didn't take long for me to learn to ride a bike. I am very happy to learn to ride a bike that day. Then I started dreaming of buying a bike. Since I was born and raised in a middle-class family, it is not possible to do so. Ammu doesn't like to ride a bike, she is scared so I could never claim it from my family. I keep counting the waiting hours. In 2019, friends and younger brothers became the bikes of some people. They want to keep their heads high whether the middle class has anything or not. I'm not out of it either.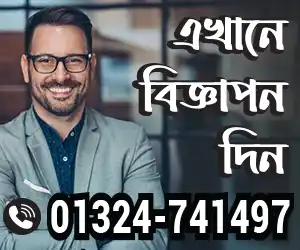 I never feel comfortable asking for anything from anyone. The desire to buy a bike tends to be intense. At that time some isolated incidents were added. The intense desire to buy a bike got me well this time. In the meantime, I am constantly researching different bikes. Even if I open my eyes, I keep looking at the bike even if I close my eyes. Finally, I decided and can't wait, I will take a loan if needed but I need a bike now. Borrowing some of my own money and some money, I bought that long-awaited dream bike on November 6, 2019. The Lifan KPR 165 Carb bike was purchased from the Gear X showroom. The price of the bike is 1 lakh 99 thousand. I paid 15500 Tk for making paper. Coincidentally, I met Rasel Bhai, the authorized dealer, and importer of Lifan Bikes in Bangladesh and the owner of Rasel Industries.
A few days before buying the bike, a younger brother joined the club KPR Bangladesh. That's where the love for this man began. The thinking of this man is exceptional. It's great to meet a man on such a special day.
Although the choice was Suzuki Gixxer SF but later bought Lifan KPR 165 carb version. After riding the bike for 4000 km, some of the good and bad aspects of the bike I saw are highlighted below.
Some good aspects of the bike-
Its awesome looks. There is nothing new to say about KPR's looks.
Build quality is good enough.
One of the most beautiful headlights I've ever seen. Special parking lighter looks have taken KPR to another location. Also, the light of KPR's projection headlights gives different confidence in the way of walking at night.
Smooth gear shifting. Sometimes I don't even understand if the gear has shifted or not.
Raw power. However, to increase the smoothness of the 165 cc carb engine, the power has decreased a bit. Yet anyone still can throw competition.
Engine smoothness. The KPR 165 carb is a perfect example of how smooth a sports bike can be at high rpm.
The 300mm front disc adds a different kind of confidence to the way it works.
Oil cooled engine which will give you much more support in a long ride.
The seat is very comfortable. Also, the grab rail with the Pelion seat provides support when moving the Pelion.
Some bad aspects of the bike-
The weight of the bike is a little more (152 kg). While this weight will give you a lot of support on highway rides, city rides can be a bit of a hassle in new situations.
Bike mileage. Bike mileage I got during the break-in period (I maintained 1000 km) 23-24 km / l. And now I get 29-30 km / l. I am satisfied with the current mileage, many may not. Although the mileage of the EFI version is 40+.
Since it is a sports bike, the turning radius of the bike is a bit less. After a few days of running which you will no longer realize.
Manoshak, I did not like the performance of the suspension. If you have a pillion on a long ride, it will hurt you.
Clutch hard. This new model of 165cc has been refined but still seems hard to me.
Although I didn't hear anyone complaining about the performance of the rear disc brakes, I didn't like it. But the front brakes provide such good support that even if the rear brakes don't work, there is no problem.
Although the look of the bike is very nice, the look seems incomplete to me due to the rear seat.
The good aspects of the bike caught my eye. As a result, I shifted the decision to KPR 165 carb.
Since buying the bike I have used Petronas 20W40 Mineral Engine Oil up to 2700 km. And since then I have been using Petronas 10W40 semi-synthetic engine oil. Engine oil takes 1200 ml. I have changed the engine oil to 105 km, 450 km, 1050 km, 1900 km, 2700 km respectively. And 3800 km. I haven't had the good fortune to go on a long tour with the bike so far. Nearby places like Tangail, Sirajganj, Mymensingh have been visited. However, 280+ km in a day. I did not despair. When you get on the highway, you can see the real form of KPR which cannot be understood without riding. So far I have got a top speed of 132 km / h.
In conclusion, like all bikes, this bike must have some bad aspects, but in my opinion, it is the best bike in this price. There is no room for doubt about its performance. And if we talk about whether it will be sustainable for a long time, then I will say that 165 cc carb has been coming to Bangladesh for only one year. But KPR 150cc has already revealed its long-lasting power. So it can be trusted. Something for everyone, of course, to ride a bike after using a helmet. Use a certified helmet. Because of the head does not survive, the rest of the body is worthless. Do not try to ride a bike beyond your own and the bike's power. If possible, use a helmet as well as other safety gear. Thanks.
Written By - Parvez
Creating a value of life isn't easy. But creating life valuable is easy. So I tried to creating value and make an impact. I like to work in a team that is cooperative and helpful. I like to share my knowledge and skills for the betterment of the company. Always find out the opportunities and use in a proper way.
You might also be interested in