Lifan KP150 V2 Test Ride Review By Team BikeBD
Published On 03-Mar-2017 04:21pm , By Saleh
50,000 km of testing went into Lifan KP150 & Lifan KPR150! It was expected to know that how good or bad Lifan KP150 V2 will perform on the road. On paper Lifan KPv2 is nothing but just a blend of Lifan KP150 & Lifan KPR150 but the question remains does it work! Let's find out in our Lifan KP150 V2 Test Ride Review.
Lifan KP150 V2 Test Ride Review By Team BikeBD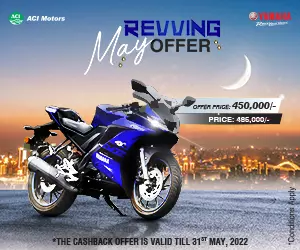 From the outside it is exactly carbon copy of Lifan KP150 , except for two things: the engine which now is a powerful liquid cooled unit which gives away 14.8 BHP & 14 NM of Torque. The bike now has a 6 speed gear box to deal with, but unlike many bike the gear ratio is on the taller side. Engine of the bike is same as that of Lifan KPR150, only this time there are no body kit to hang around.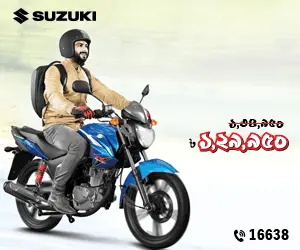 Now this engine is not surrounded by any kit so there is little chance of that heat to get stuck in the engine causing uncomfortable issue for the riders. During our 3000 km testing we have found that the bike circulates air through the engine & we had no issues of the radiator fan continuously circulating to keep the engine cool.
Lifan KP150 V2 is a decent and aggressive looking naked bike, the nicely designed fuel tank with vented tank side cowling which now is more longer to assist the radiator, radiator also have a front end plastic grill which protects the radiator from any dust or heavy materials hitting it.
Two blue parking light attached under the chin of the bike which gives an alien look at twilight. The headlight is DC and much powerful; the tail light is LED where the clear lens indicators are much attractive. Indicators are spongy so it will bend in a collision rather than break it instantly. Tail light is conventional Lifan KP150 style.
The speedometer console have speedometer, RPM counter, trip meter, fuel meter, clock, engine coolant warning and gear number indicator. So you can find the panel full of features and off-course different from other bikes in the market as you can keep the speedometer in kilometer or in miles.
The switches & controls on the both handlebar are not the best of quality. The seating posture is upright but saddle is little a bit higher, though the rider seat is comfortable but the pillion seat isn't by that much.
Unlike KP150, the version two does give a macho attitude to the bike, handling and the braking of the bike is good in its class, I find the necessity of a wider rear tires, 110 rear section tires are too little for the high torque engine but from the RIL they stated that if required anyone can fit with one size more wider rear tire.
Both the brakes are disc and the tires are tubeless, we have tested the bike in high speed corning & we can say that we are happy with the performance of it. When you are on extreme corner the precised braking, controlling & the suspension really makes a total harmony.
Front suspension of the bike is good but we didn't like the rear suspension as it is not that much playful, horn of the bike is still a single unit and with no kick starter as option in the winter it will create some issues if you live too North of the country.
While riding on the open roads we found the bike to be well balanced, the corning ability of the bike is quiet good, but I believe with a wider rear tire the bike might be better in controlling and handling. Unlike Lifan KP150 or KPR150, KP150V2 is more like to have a bad boy's image.
0-100 km/h it is one of the fastest machine but due to a hard gear changes which we faced during our test the reaction time of the rider increases hence he takes a little bit more time. According to Rasel Industries Service team the gear change will get softer once the bike passes 2000-2500 km.
Lifan KP150 V2 Performance Evaluation
During out test we found a top speed of 128 km/h & mileage of 38 km/l in city (riding normally), on the highway the mileage of the bike topped to 45 km/l. Performance of the bike is good on the highway, for long distance ride there weren't too much problem regarding pain or stress on the body.
Lifan KP150 V2 BikeBD Evaluations
Lifan KP150 is the bike on which we have spent our time for quite a long to squeeze out the end result. Our three crews spend much effort on it as we wanted to be sure before blow off the badge "Chinese Bike". So let's assimilate our findings.
Lifan KP150 V2

Pros
Stylish Looks & Pleasant design
Attractive Features like duel Disc Brake, Tubeless tires, mono suspension.
Acceleration & Top Speed are match to Indian counterpart.
Refined engine with very less vibration.
Comparatively good fuel efficiency.
Good Handling and braking at high speed.
Engine same as KPR so spare parts not an issue.
Lifan KP150 V2

Cons
Rear suspension needed to be better.
Gear shifting needed to be soft.
No kick starter as option.
Switch gear color quality needed to be better,
bar turning radius is quite narrow for twisting in heavy traffic in Dhaka city.
No kicker ignition, only the electric ignition.
Because of lightweight, 136 kg only & 15 Teeth + 45 Teeth chain sprocket it can perform well at top end speed.
Spare parts are only available at their showroom. But common Parts like Brake Shoe, Brake Pad, chain Sprocket similar to Indian Bikes like Honda Unicorn.
They are new in market for why they trying to give best customer service.
110 rear section tires isn't enough, it would have been better if it was a 120mm unit.
Color quality not the best.
Color options not lucrative.
Spares parts are not available in all places of Bangladesh but Rasel Induestries stated that they will courier the spare on different parts of Bangladesh from their head office.
We always said that Lifan KP150 is a good value for money bike but this version 2 took the game one step ahead, with the expense of extra 20,000 BDT you get a brand new water cooled engine, with 2 years engine warranty & 5 years of free after sales service I think this could be one of the best choice if your budget is around 155,000 BDT . And, with the latest price reduction of all Lifan Motorcycles, that is the current market price of the Lifan KP150 V2.
You might also be interested in