Lifan Giving 10,000 BDT Cash Back Offer On KPR Series | BikeBD
Published On 28-Nov-2019 03:26pm , By Raihan Opu
Rasel Industries Ltd is offering 10,000 BDT Cash Back on their Lifan KPR series of motorcycles. Lifan has 3 versions of Lifan KPR in Bangladesh.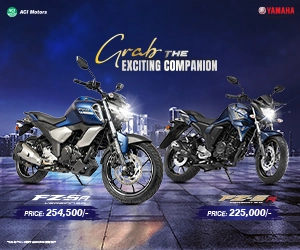 Lifan KPR150 is the most popular motorcycle series among the 3 versions. They also have Lifan KPR165 with Carburetor & Lifan KPR165 with Fuel Injection (FI). Lifan KPR150 has been the most affordable sports bike in Bangladesh for the past 4.5 years. During this time the bike only had cosmetic changes. 150 cc liquid cooling engine produces 14.7 BHP & 14 NM of Torque through a 6-speed gearbox.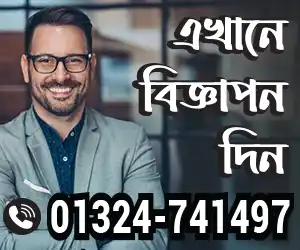 Lifan KPR150 comes with 300 mm front disc brake, 37 mm front telescopic suspensions, rear disc brake, tubeless tires & 120 section rear tire. The bike also comes with a build-in radiator guard. Lifan KPR150 was the first motorcycle that we have done BikeBD Video Review.
Lifan Cash Back Offer November 2019
| | | |
| --- | --- | --- |
| Model Name | Old Price | Price after Cashback |
| Lifan KPR150 | 1,85,000 | 1,75,000 |
| Lifan KPR165 Carburator | 1,99,000 | 1,89,000 |
| Lifan KPR165 Fuel Injection | 2,10,000 | 1,99,000 |
Lifan KPR165R is the new addition to their stable after the government increased the motorcycle engine cc limit in Bangladesh from 155 to 165 cc. Lifan KPR165 has both carburetor & fuel injection systems in Bangladesh. Now starting from this year they have introduced NBF 2 engines in both the version.
With the addition of NBF2 engines, Lifan made some changes to the engine. The carburetor engine now comes with Keihin PZ30 carburetor, additional oil filter & most important of all 130 sections rear tire.
The engine still produces the same 16.7 BHP & 17 NM of Torque. If kept side by side you won't be able to distinguish between Lifan KPR150 & 165 series unless you see the color scheme & engine. Lifan also launches Lifan KPR165R with two new colors only for the carburetor versions. The new Blue & Red shade are two new colors that will be available in the market from tomorrow.
Creating a value of life isn't easy. But creating life valuable is easy. So I tried to creating value and make an impact. I like to work in a team that is cooperative and helpful. I like to share my knowledge and skills for the betterment of the company. Always find out the opportunities and use in a proper way.
You might also be interested in