Lets Go Karting: Event Organized By BD Riderz Club
Published On 23-Feb-2013 06:19pm , By Shuvo
On the 22nd of February few racers & some bike enthusiast went on for racing on track at Fantasy Kingdom Xtreme Racing, which is in Ashulia just 35 km from Dhaka city for Go-Karting. The event "Lets Go Karting" was organized by one of the best biking group in Bangladesh BD Riders Club which was backed up by BikeBD & BD Ghost Riders.
The day began when bikers started to gather in front of Dhanmondi ULAB university from 8 am in the morning, one by one some good performance bike like SYM Wolf, Pulsar, Hunk & Sports bike like Yamaha R15 V2 & Honda CBR 150R were among the machines, including a little Hero Honda Glamour, everyone was pumped up for Go-Karting, for many it was the 1st time & for few it was business as usual. At precisely 8:40 am they started their journey with a car & 14 bikes. Though we were expecting a healthy crowd but in the end only 29 people get to enjoy what a great day was waiting to blast off.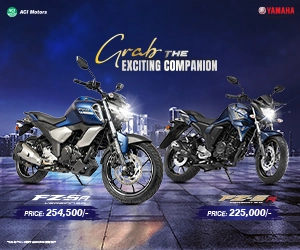 The rally was lead by two SYM Wolf bikes ridden by the SYM MD Ali Newaz & Piyash GRZ. Though the roads were empty in the morning but everyone stayed in a 2 by 2 queue lead by a car with photographer. Everyone was enjoying the cool morning breeze. Everything was cool until we crossed Hotel Regency @ Uttara, from the pack a Pulsar 180 & a Hero Honda Glamour started a dog-fight between them & then all hell broke through. Everyone started to have a race with each other; it was question of who can go faster than whom. All beautiful bikes with cool riders became ferocious animals. At one stage I felt like am seeing 'Isle Man TT' in Dhaka, only with in the traffic.
But before things out of control the two senior pro in the group Suvro Sen & Russell Rider gathered all the warriors together in Abdullapur & ask them not to race or ride roughly as we were going for a fun trip & the last thing we need is an incident that will shed tears instead of happiness. To my surprise everyone listened to them & from then onward not a single rough maneuver was done on the track as all 14 bikes rode in a queue of harmony.
As we approach Fantasy Kingdom we had our breakfast, then we entered into the 'World of Racing'. As we were in the parking lot Piyash found a empty piece of tarmac so decided to start the session with some fun & did some Foot Peg Wheelie & Rolling Stoppie which were very well supported by the people who were there.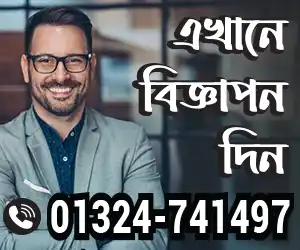 Only 16 out of those 29 people raced in the Tournament the rest were there to cheer the racers out. It was a well managed racing event though many were there for the FUN but every 16 of those people were in a competitive mood. Some were racing well were other were crashing against the tyre wall. In the end the top 3 came out which was lead by Tushar the only guy as we know of who is trying to go in F1 by participating in the Indian Formula 4 series last year. 2nd was BRC vice-president Saikot with me being 3rd & Piyash bring out 4th.
Though usually winners take all but in this event it was different, all 4 finalist were gifted with gifts by the Fantasy Kingdom authority which was a nice initiative, they also gave us cool beverages. The day ended with people taking photograph of themselves on bikes & karts. Just before leaving the Founder of Ghost Riders (Piyash GRZ) & BD Riders (Russell Rider) exchanged their official T-Shirt with each other in the spirit of brotherhood which shows that though both the group had two different approach towards biking in BD they have huge amount of support & respect for each other.
On our back home we got struck some trouble as we heard that back in Dhaka city there were some riots & with bikes & car we were a little bit scared but thanks heaven that we reached home safely without a hitch. Well when I say safely I meant, on our back home due to some unavoidable circumstances we were divided in two groups of 8 & 6 bikes. The first group left 10 min before the 2nd group. bikes in the group I was started a race of their own & in the end the race ended in Hatirjheel..It was a fantastic day with bikes & riders all coming into the simple harmony of speed. Hope to be in more of this type of event in the future.
-By Wasif Anowar
You might also be interested in