KITE : New Scooter in Bangladesh By Runner : Price,Specs
Published On 15-Apr-2014 06:10pm , By Shuvo
Runner Automobiles Ltd has launched a new Scooter in Bangladesh. They named it Runner KITE which is a light weight 100 cc motorcycles or CUB for the people who think they need a bike to commute. The bike has some interesting features, it doesn't have any clutch but has 4 speed gear box. The gear change is a bit tough to press on while having no clutch will many a times confused you if you have ridden a bike with clutch.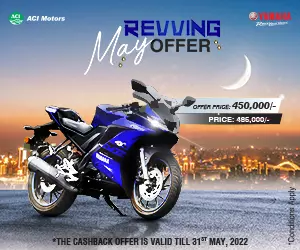 The bike has weak breaking system but this is a bike for the people who are a bit old in age so I don't think they will want to ride at high speed, the speedometer is nicely equipped and though it has a small fuel tank but it is expected to give a mileage of 55-60 km/L. The tyres are very thin and even I didn't find any confidence what so ever to do high speed corning.
The headlight is bright and because it has a self starter you can shut of the engine in heavy traffic to save some fuel and once the light turns to green you can go on again. The balance of the bike is good and due to lightless it is also easier to move in congested traffic.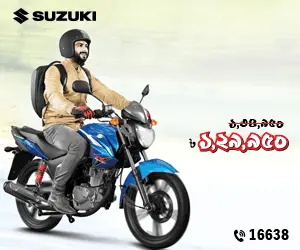 Lady Rider Tina Borchage also test ride the bike and she said that though having no clutch is a bit confusing but she thinks that after you get used to it and if you ride at a slow speed then she think that this will be a good city ride bike for the women. But she complained about the lack of under seat storage for keeping her hand bag, the gear is too hard for many female riders to change it. She did however was happy with the lightless of the bike.
My verdict to it is, this was a missed opportunity by Runner, they have the infrastructure to build a great motorcycle but if they would have given it some under seat storage, better brakes, gear less rider and a bit more flatter tyres then I think this could have been a good bike to sale for the office goers of Dhaka city. For the time being I think this will be more popular in rural area which you have roads made of mud and bricks and sometimes you have to climb stiff roads where that 4 speed gear box will come on its own.
Price Of Runner Kite
Runner going to sale this scooter at 82,500 BDT. you can buy this in installment. For installment process Click Here
RUNNER KITE Technical Specifications
Dimensions Overall length 1860 mm Overall width 700 mm Overall height 1040 mm Seat height 810 mm Wheel base 1250 mm Maximum road clearance 140 mm
Weights Vehicle weight 95kgs
Engine Engine Single cylinder,four stroke,air-cooled Displacement 106.7 cc Bore 52.4mm Stroke 49.5mm Compression ratio 9.0:1 Max.output/power 6.4 BHP/7500 rpm Maximum torque 7.0 NM/5500 rpm Ignition system Digital microcontroier CDI with throttle control switch Starting Kick start,Auto start for ES model Clutch Mutiplate oil bath type Cartburator PZ19 Spark plug A7TC Transmission 4 speed constant mesh Primary reduction 4.06 Secondary reduction 2.714
Gear Ratio 1st Gear 2.833 2nd Gear 1.705 3rd Gear 1.238 4th Gear 0.958 Fuel petrol(90 Octane) Fuel tank capacity 4 Engine oil 0.9 L Chassis/Suspension Chassis Pipe and plate structure Front suspension Hydraulic,telescopic fork,damper Rear suspension Hydraulic,telescopic fork,damper Brakes Front brake Drum brake/Disc brake Rear brake Drum brake/Disc brake Tyres Front tyre 2.50×17-4PR/42P Rear tyre 2.75×17-4PR/41P Electricals Generator system Head lamp bulb 12Volt-35/35 Watt-(Halogen) Tail light/stop light bulb 12Volt-21/5 Watt Turn signal light bulb 12Volt-10Watt×4(Amber) Position light bulb 12Volt-5 Watt Horn 12Volt DC Battery 12volt,5A(Kick start and auto start) Fuse 8Amp Maximum speed 75 KM/H
-By Wasif Anowar
You might also be interested in