Bike In Installments By The Motorcycle Companies of Bangladesh
Published On 16-Sep-2013 07:48am , By Shuvo
Motorcycles have become a tread of style for the young generation these days in Bangladesh. It's tough to think for a guy who owned a motorbike before to lead his life without it.
It has been the major transport for the middle-class people who use them for their daily work. For why we try to present you this Bike in Installments by the Motorcycle companies of Bangladesh article.
Bike In Installments By The Motorcycle Companies Of Bangladesh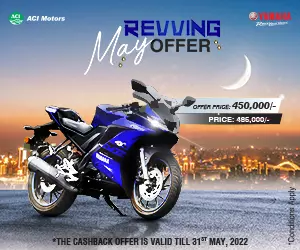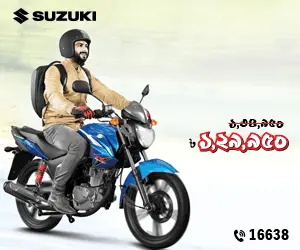 Some can buy but for many, it is out of their reach. To help fulfill the dream of owning a bike some company who assembled motorcycle in BD came forward, and over the last 5 years or so they are giving motorcycles to the middle class in installments. These bikes are not too expensive and they are agile, and if you take proper care you can live with them for 1.5- 2 years.


WALTON Motorcycles LTD
Walton Motorcycles Bangladesh has been the leading motorcycles seller in BD among the company that manufactures motorcycle in BD. Walton has 7 bikes from which you can choose from. They offer two schemes:
1. You pay 50% price of the bike you will buy from them and the rest 50% you will be paying them in 4 months. In this case, you don't need to pay any interest rate on the cash price.
Also Read: New Honda Motorcycle Showroom In Dhaka: Masminu Motors
2. The 2nd scheme is that you pay 50% as down payment and you pay the rest with a maximum of 18 months with an interest rate of 17%, but if you pay them the money in less than 18 months then they won't take the full interest from you, they will only take the number of months you have taken to pay the money back.
Available Motorcycles By Walton:
Contact Details:
Sales & International Marketing Office
Jiban Bima Tower (Level-12),
10, Dilkusha C/A,
Dhaka-1000, Bangladesh.
Tel:+88-02-9571634-6, 7171184-5
9558535, 9554045, 7171873
Fax:88-02-9572057, 9551577
E-mail: info@waltonbd.com
RUNNER Automobiles LTD
Runner is currently 2nd among the BD manufacturer. Runner has 12 motorcycles lined up on their grid to choose from (Source). They too are giving bikes in installments. They too offer two schemes:
1. You pay 50% price of the bike you will buy from them and the rest 50% you will be paying them in 3 months. In this case, you don't need to pay any interest rate on the cash price.
2. The 2nd scheme is that you pay 50% as down payment and you pay the rest with a maximum of 12 months. But if you success to pay the rest money in 3 months then you don't have to pay any interest but if you can't under 3 months then Runner will charge you an EMI that will depend on the bike you have bought.
Available Motorcycles By Runner Automobiles:
Contact Details:
Arifur Rahman
Asst. Manager, Sales
Runner Automobiles LTD
138/1, Tejgaon Industrial Area, Dhaka-1208,
Mobile: 01814-660294
SINGER Motorcycles LTD
Another in house bike manufacturer which has a fleet of two bikes only. Just like the above two their schemes are:
1. You pay 50% price of the bike you will buy from them and the rest 50% you will be paying them in 3 months. In this case, you don't need to pay any interest rate on the cash price.
2. The 2nd scheme is that you pay 50% as down payment and you pay the rest with a maximum of 12 months. This time they will charge an interest rate of 20% if you fail to pay the money under 3 months.
Available Motorcycles By Singer:
Singer SM125 (125cc) - Price: 99,900 BDT
Singer SM 100-3 (100cc)- Price: 65,000 BDT

Contact Details:
LIST OF SINGER PLUS SHOPS ACROSS THE COUNTRY
The Hello Singer Call Centre is open six days a week (except Friday) from 8:30 am to 8 pm and can be reached at 02-9884113, 0175-5550047, 01552205160-2.
Important NOTE:
They won't give you bike in installment just if you turned out in their showroom. There is a certain procedure to be followed also you are asked to read the AGREEMENT PAPER carefully before buying the bike in installment.
Hope this Bike in Installments by the Motorcycle companies of Bangladesh article will going to help the students & employees who want to own a bike but stuck in Financial problem.
-By Wasif Anowar
You might also be interested in