Keeway RKS 125 Ownership Review - 20000KM Ride by Mehedi Hasan
Published On 26-Dec-2016 04:24pm , By Saleh
Hello guys, this is Mehedi, 24 years old guy from Sher-e-Bangla Agricultural University, Dhaka- 1207. Biking is my hobby. Riding on bike refreshes my mind and gives me freedom. On 10th July in 2015, I bought my first bike keeway rks 125. With the passage of time I've ridden on it 20000+ km. Today I'll share my experience of using my 1st bike, KEEWAY RKS 125. Let's start.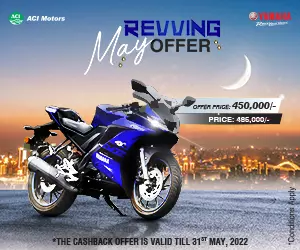 About KEEWAY Motorcycle
KEEWAY is a multinational motorcycle brand originated in Hungary in 1999 with the dream of being regional leaders in scooter segment. At present, they do their motorcycle business over 80 countries and manufacturing not only scooters but also high technology motorcycles from 50cc to 600 cc.
Keeway became part of the QianJiang Motor Company of China. Benelli, an Italian motorcycle manufacturer is the main partner in development of designs and technology of KEEWAY motorcycles. Keeway motorcycles have factories in different countries of the world. Speedoz Limited imports keeway motorcycle in Bangladesh from the china factory.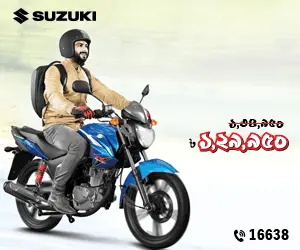 KEEWAY RKS 125 - Why and How I Choose
In 2014 I saw a rks 125 in Narayanganj for the 1st time and liked the design of the bike very much. From then I added Rks 125 in my choice list.
I found the main showroom of keeway motorcycle at Amtoli, Mohakhali in Dhaka and visited there. I chose this bike only due to it's outlook.
KEEWAY RKS 125 - Buying Day
It was 10th July 2015, I bought RKS 125 for Tk 142k from the main showroom of keeway motorcycle at Mohakhali, Dhaka. I was very excited on that day.
1st Ride and cause of buying a bike
I felt awesome when I rode on Rks 125 for the 1st time. I bought the bike to meet up my biking hobby.
Specifications of Keeway RKS 125
General information
Model:
Keeway RKS 125




Category:
Naked bike
Engine and transmission
Displacement:
124.50 ccm (7.60 cubic inches)
Engine type:
Single cylinder, four-stroke
Power:
11.00 HP (8.0 kW)) @ 9000 RPM
Torque:
9.20 Nm (0.9 kgf-m or 6.8 ft.lbs) @ 7500 RPM
Compression:
10.6:1
Bore x stroke:
57.0 x 48.8 mm (2.2 x 1.9 inches)
Valves per cylinder:
2
Fuel system:
Carburetor
Fuel control:
Overhead Valves (OHV)
Ignition:
TLI
Lubrication system:
Pressure splash
Cooling system:
Air
Gearbox:
5-speed
Transmission type, final drive:
Chain
Clutch:
Wet, multiple-plate
Chassis, suspension, brakes and wheels
Frame type:
Bassinet type
Front suspension:
Telescopic forks
Front wheel travel:
110 mm (4.3 inches)
Rear suspension:
Telescopic coil spring
Rear wheel travel:
66 mm (2.6 inches)
Front tyre:
90/90-17
Rear tyre:
110/80-17
Front brakes:
Single disc
Front brakes diameter:
240 mm (9.4 inches)
Rear brakes:
Expanding brake (drum brake)
Rear brakes diameter:
130 mm (5.1 inches)
Physical measures and capacities
Dry weight:
117.0 kg (257.9 pounds)
Power/weight ratio:
0.0940 HP/kg
Seat height:
760 mm (29.9 inches) If adjustable, lowest setting.
Overall height:
1,070 mm (42.1 inches)
Overall length:
2,040 mm (80.3 inches)
Overall width:
780 mm (30.7 inches)
Ground clearance:
185 mm (7.3 inches)
Wheelbase:
1,260 mm (49.6 inches)
Fuel capacity:
16.00 litres (4.23 gallons)
Other specifications
Color options:
White, Black, red
Starter:
Electric
Speedometer:
Digital speedometer with clock, trip meter, ODO meter, fuel indigator and Analogue tachometer







KEEWAY RKS 125 - Engine Performance, Top Speed & Mileage
This bike has 124.5 cc single cylinder, four stroke engine which pumps out 11 HP and 9.20 NM torque. Acceleration of rks 125 is very smooth. This bike accelerates very fast from 4500 rpm to 7500 rpm. I managed to reach from 0 km/hr to 60 km/hr within 5.93 seconds. Upto 97/98 kmph acceleration is good. Then it takes time to reach at top speed.
I've got top speed 113 km/hr(without pillion) on airport road, Dhaka. I've a video of riding this bike on airport road. You may watch it @ Youtube. Engine creates very low sound (even at 90+ km/hr) which become negligible after wearing helmet.
Rks 125 is a vibration free machine. I don't feel any vibration even at 100+ km/hr. When the bike was new (before crossing 2500 km) I got mileage 35/36 kmpl in city and 42/43 kmpl on free road. After riding 2500 km, I tuned my bike and from then till now I get mileage 43-44 km/l in city and 49-50 km/l on free road.
Though this bike don't have kick starter I never faced any problem to start it with the self starter. 2016 model of Rks 125 has been upgraded with kick starter. I didn't face any engine overheating issue.
In 17 months I've ridden 20000+ km on it but it never troubled at all. As per the user's manual of Rks 125, this bike is designed to ride on highway. I found highway riding on this bike is more fun than city riding.
KEEWAY RKS 125 - Breaking, Controlling & Comfort
Front single disk break of 240 mm diameter and rear drum break give perfect breaking. Front telescopic fork (travels 4.3 inches), rear coil spring (travels 2.6 inches) and good sitting position ensure comfortable ride.
I never felt any back pain. Combination of 110/80-17 rear tyre, 90/90-17 front tyre, well designed frame, good seat height and the efficient breaking has made the bike very easy to control.
Tours with KEEWAY RKS 125
I love touring on motorbike and have done several tours with my rks 125. Some of them are:
Dhaka – Gazipur- Sreepur and surrounding places – Dhaka ( around 200 km)
Dhaka –Comilla – Dhaka (220+ km)
Dhaka- Jamuna Bridge – Dhaka (274 Km)
Dhaka-Sylhet and surrounding places – Jaflong- Dhaka (749 km)
Dhaka- Barisal- Pirojpur- Dhaka ( 651 km)
This bike performed well in every tour. Jaflong tour was really great.
You may read the travel story of my Jaflong tour at Facebook.
KEEWAY RKS 125 - Changed Spare Parts
Rear wheel bearing ( once @7500km)
Chain spocket set (once @9000+ km)
Rear break shoe ( once @10000+km)
Front disk break pad ( once @12000+km)
Spark plug ( once @ 14000+km)
How do I take care of my KEEWAY RKS 125
I get the chain of my bike adjusted and lubed, air filter and spark plug cleaned @ every 500 km interval. I change engine oil @ 1000 km interval.
At every 2000 km interval, I wash the chain with kerosene and change engine oil filter. From the beginning till now I've been using Gulf 20w40 and it costs me only tk 400. I get my bike washed once/twice a month.
KEEWAY RKS 125 - Positive Sides
Smooth engine
Vibration free machine
Super controlling and breaking
Good seating position
Good ground clearance
No back pain in long ride
No engine overheating issue
Soft, smooth and soundless gear shifting
Awesome look
After sales service is too good
KEEWAY RKS 125 - Negative Sides
Low mileage as a 125 cc bike
This bike looks smaller in size
Rear suspension could have been better
Engine sound is not sweet to hear
Lack of service center outside Dhaka city
KEEWAY RKS 125 - After Sales Service
In Dhaka city the main service center of keeway is at Tejgaon ( opposite to Nabisco Biscuit Factory). Each person of Service team is very cordial and takes care so much about the problems of their customers.
All spare parts are available at the Speedoz's head office at Mohakhali and also at Central keeway service centre, Tejgaon, Dhaka. Outside Dhaka keeway have not enough number of service centre but they send their service team periodically to their dealer point.
KEEWAY RKS 125 - Recommendations For Users:
So far I know, most of the Rks 125 users pour 1000 ml engine oil into the engine oil chamber. According to the user's manual of Rks 125, oil capacity of the engine is 1400ml. Common amount of refilled engine oil is 1200ml. I'll recommend all the rks 125 users to pour 1200 ml engine oil into engine oil chamber. It'll make the engine sound sweeter and acceleration smoother.
To avoid engine overheating issue get the perfect tuing of your bike, shift gear below 5000 rpm. In long tour take a break of 10 minutes at every 50 km interval. It's good for engine.
Modification on KEEWAY RKS 125
I've got both the tires of my bike tubeless. It cost me only 600*2= 1200 BDT.
Conclusion
Inspite of being Chinese motorcycle Keeway rks 125 is a very good bike. I've ridden on it 20000+ km and till now I'm satisfied with it's performance. Actually, I didn't expect so much from a Chinese bike. For any query feel free to contact with me @ Mehedi Hasan
You can send us your motorcycle ownership review too. Share your experience and moments with your bike via our blog. You can write in Bengali or English or, both. Click here for a guideline on how you should write you ownership review and then send your ownership review to articles.bikebd@gmail.com
You might also be interested in