Kawasaki Motorcycles - Free Registration And Cash Rebate!
Published On 17-Nov-2019 09:15am , By Raihan Opu
Asian Motors Ltd. is the official distributor of Kawasaki Motorcycles in Bangladesh, and in this month of November, they are giving away Free Registration and Cash Rebate offer on their motorcycles!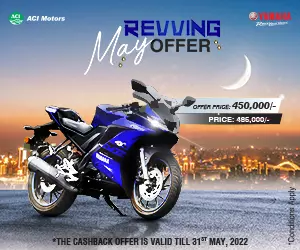 Kawasaki is one of the most popular Japanese motorcycle brands mainly for its focus on performance and technology. Kawasaki Motorcycles Officially arrived in Bangladesh in early 2018 through the hands of Asian Motors Ltd, and since then, they have not only launched two of the most hyped sports bike - Kawasaki Ninja 125 and Kawasaki Z125 but also introduced several cashback and free registration campaigns on their motorcycle line-up.
Kawasaki Motorcycles Free Registration and Cash Rebate Offer
Kawasaki Motorcycles is giving away Free Registration and Cash Rebate on 3 of their models - Kawasaki KLX 150BF, Kawasaki KLX 150L, and Kawasaki Z125 Pro. In this offer, The customer will get 2 years of Free Registration with every purchase of the mentioned 3 models. Also, all these models are getting a cash rebate of flat 10,000 BDT!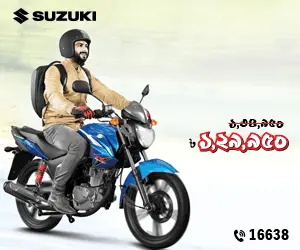 This offer is valid throughout November 2019. These Free Registration and Cash Rebate offers can be availed in Kawasaki Motorcycle Flagship Showroom in Bangladesh. Kawasaki has been running with this product line-up since its official launching in Bangladesh, in addition to Ninja 125 and Z125. Recently they have introduced the new Green Petrol color variant for the Kawasaki D-Tracker.
Kawasaki Ninja 125 2020 Edition
In 2019, Kawasaki dropped Kawasaki Ninja 125 2019 Edition - which quickly became one of the leading 125cc sports bikes. In Bangladesh, it was one of the most hyped bikes to arrive. 2020 is almost knocking at the door, and Kawasaki Global is already planning to launch the updated 2020 edition of the model. Kawasaki Bangladesh has already teased in their Facebook page that they will bring the 2020 edition as soon as it is launched, so maybe this is going to be the trump card of Kawasaki Motorcycles in Bangladesh for the upcoming year.
You might also be interested in