Kawasaki KLX150BF User Review - 7000KM by Saleh
Published On 21-May-2020 09:15am , By Raihan Opu
Kawasaki KLX150BF User Review
In my daily-life rides, I always wished to ride a quality dual-sport motorcycle with mentionable off-roading capabilities. I road several off-road machines. But when Kawasaki officially hit the Bangladeshi motorcycle market, the opportunity came to fill up my desire. And now here I'm to share my experiences riding Kawasaki KLX150BF for a period. So, guys, welcome to my Kawasaki KLX150BF User Review.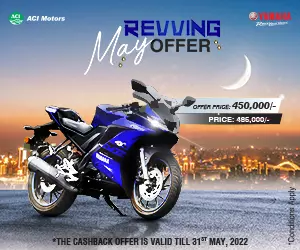 Kawasaki KLX150BF User Review
Guys, this is Saleh from the northern district Rangpur, a simple motorcycle user. In my younger days, I was too fascinated to ride in the simple off-roads with my father's Honda H100S CDI. Though it was not an off-road machine that two-stroke machine gave me some golden memories on the dust.
Resulting I was always craving a nice off-road machine from my early age. I owned several motorcycles and at last, in 2018 I got the brand-new Kawasaki KLX150BF key in my hand. My riding volume is not that frequent. By means, I am a simple daily life commuter.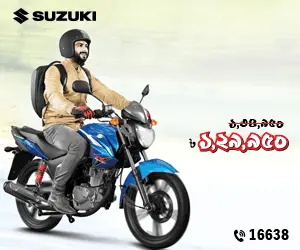 In the meantime, after owning the machine it clocked around 7000 kilometers in its ODO. Within this mileage, I covered several simple and rough off trails, hilly tracks, single tracks, and unavoidably several urban roads. Hence the experience I gained riding the lovely KLX150BF is just amazing. So, I just love to share it.
Riding Ergonomics, Control & Comfort
First, I should share a few points about the riding ergonomics therefore the control and comfort features of Kawasaki KLX150BF. KLX150BF is solely a dirt-profiled dual-sport bike. The motorcycle is profiled sleek and slender just copying most of the basics of solid dirt or MX bike. Hence it can be described better as a solid endure styled trail bike.
It's light-weighted and nimble. The riding and controlling posture are completely upright. Larger 21" front and 18" rear endure featured wheel gives better off-riding benefits. Further, longer travel suspension gives nice support in any type of terrains. Hence the front USD-Suspension gives tremendous benefits even on the street and in sudden braking.
So, the control of the bike is just amazing both on the street and off-road. Moreover, riding in the busy city traffic it's just fun. No hassle to deal with the city traffics. But one thing may bother some of you that is the higher saddle height and the knobby tire wobbling. If you are not habituated with off-road bikes then definitely it will cut-off your riding pleasure.
Coming to the comfort level, I feel much comfortable with KLX150BF. But at first, it was not that comfortable as is at present. The engine vibration, especially on the time of throttle accelerating and decelerating just felt like the hell. Moreover, the suspension rigidity somewhat ruined the fun riding on the flat surfaces.
Later clocking over 3000 kilometers getting the periodic maintenances the engine knocking and vibration reduced a lot. In the meantime, tire knobs lost their edges and I tweaked both suspensions with few adjustments. Resulting, at now I'm happy with my KLX comfort level. Ohh another thing that can bother you that is its hard cushioned flattened and straight seat. That's it.
Riding & Commuting Experiences
Riding the KLX150BF for around 7000 kilometers it seems it's not a deal-breaker to most of the riders. I see it's a very simple commuter with most entry-level off-roading features. But counting the motorcycle Engine-Capacity Limitation regulations in Bangladesh I see no way but using the entry-level motorcycles. Hence for the off-road-focused users, KLX150BF is a good option for off-road riding.
Riding on the street and highways most of the street-focused rider may feel bored. Some may complain about the hard-cushioned saddle and the lower top speed. But to me, it's a thrill machine which allowed me the freedom to head anywhere.
Only a tiny narrow space is enough to move the bike forward even in the worst traffic jam. Moreover, the significant lightweight and nimble maneuvering just gave it a nice profile to control easily. I just loved it.
Coming to the off-road matters, I see the KLX150BF just a balanced and well-designed trail machine. Truly it's not a deal-breaker but I see it's a capable machine to deal smart the off-roads. Low RPM power delivery is nice enough.
That literally creates fun factors. You can feel the torque up to the mid. But over that, it feels dry. Meanwhile, in the high elevation like technical hill climbs the balance and low RPM capability minimizes its under-power lacks.
Overall Performances
In the overall assessment, to me, the KLX150BF is good enough for a moderate range of riding. I can commute easily, ride hassle-free can go anywhere I wish. And the happy thing is the maintenance is very simple and easy. In the case of engine performance, I found few lacks riding on the technical terrains like extreme slop or in high elevations.
It gets sluggish mostly around in upper mid RPM. It fails to deal with the extremes within its range. Hence again it also can be recovered or minimized with low RPM capabilities. In this case, changing the sprocket ratio gave me a fruitful result to deal better with the performance lags.
Lastly, another thing I should mention boldly, the rear braking system is just worst in this bike. I found the rear brake disk is very small that is not efficient as does the front setup. In most of the cases, rear-wheel locking failed which is the most gnarly thing I missed a lot. I just hate the rear brake failure.
Coming to the performance figures, from my riding the power delivery and initial acceleration is nice enough in KLX150BF. It accelerates fast up to the mid RPM. I could clock the maximum top speed on the street was 105kmph. Cruising with decent 85-90kmph it feels so sweet. But over that, it vibrates like the hell.
In terms of fuel economy, it gave me a decent and stable figure that is 32kmpl. With the continuous and rough throttle, it doesn't drop than 28kmpl. But if you commute smoothly it can reward you with the figure around 36kmpl. But I feel so annoyed with the smaller capacity of the fuel tank. And rests are quite ok for me.
Flaws and Weaknesses
I have mentioned several times that the Kawasaki KLX150BF is not a deal-breaker. But it's a capable trail machine. The number of advancements of this bike made me happy even against the upper range of price. But I should describe the flaws and weaknesses of the bike from my riding experiences clearly. Here are those.
Quite an under-powered machine in the 150cc segment motorcycles.
Torque is sluggish after the mid RPM.
The engine vibrates a lot initially in the first 3000 kilometers.
Engine vibration continues in time of accelerating, decelerating, and gear transitions.
Rear indicator and rear panel poorly mounted.
Here the seat is flattened, straight, and too hard cushioned.
The fuel tank capacity is quite low.
The rear brake is just useless. It couldn't make me happy.
Price is quite high and spare parts prices also high.
Kawasaki KLX150BF User Review
So, guys, that's quite everything about my Kawasaki KLX150BF User Review. I tried to share most of the questioned corners which I have been frequently asked by others. Once more, it's not a deal-breaking machine with its higher price and lower-rated power.
Whatever it is, but to me, it's a nice package to satisfy the entry-level user like me. I can go free anywhere, in any direction. No matter its paved road or off-trail, KLX takes me to my free spaces. That's it.
You might also be interested in