Kawasaki KlX150BF Free Test Ride Campaign
Published On 21-Sep-2022 12:34pm , By Arif Raihan Opu
Kawasaki is one of the most popular and famous motorcycle brands in the world. Kawasaki built a reputation for having some of the most powerful engines on two wheels, spawning legendary sportbikes like the Ninja series and a line of championship-winning off-road bikes.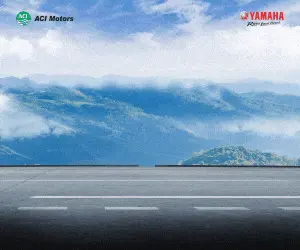 In Bangladesh, Kawasaki started their journey back in 2018. Asian Motorbikes Limited is the official distributor of Kawasaki Motorcycles in Bangladesh.
For the time being, Asian Motors Ltd. will only have 4 motorcycle models in their lineup. They will announce the price of the bikes at the Dhaka Bike Show 2018, which will be held between 22nd and 24th March 2018.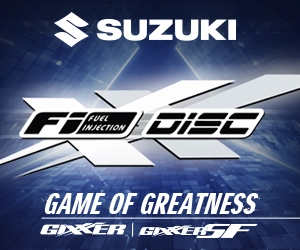 Dirt bikes are not so popular in Bangladesh. But there is some demand for dirt bikes for the dirt bike lovers in Bangladesh. In the dirt segment, one of the popular motorcycles is the Kawasaki KLX150BF.
The Kawasaki KLX 150 BF is almost identical to the KLX 150 L. The Kawasaki KLX 150 BF possesses a SOHC single-cylinder, 4-stroke, air-cooled engine with an engine displacement of 144cc. The power and torque figures from this machine are as follows: 12 BHP at 8000 RPM and 11. 3 Nm at 6400 RPM.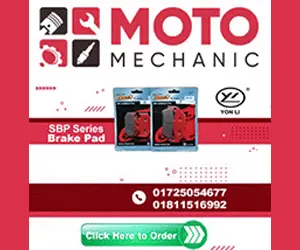 Dirt bike lovers, we have good news for you! Kawasaki arranged a test ride in their showroom. So test ride the motorcycle and experience for yourself the thrill of the Kawasaki KLX 150BF.
Kawasaki Bangladesh is also taking pre-bookings for the KLX150BF & getting a brand new HJC helmet for free. So, if you want to take a test ride, go to the Kawasaki Flagship Showroom. Thank you.
Published by Arif Raihan Opu
Creating a value of life isn't easy. But creating life valuable is easy. So I tried to creating value and make an impact. I like to work in a team that is cooperative and helpful. I like to share my knowledge and skills for the betterment of the company. Always find out the opportunities and use in a proper way.
You might also be interested in