Kawasaki KLX 150BF Review - In Depth Road Test Report
Last updated on 10-Oct-2023 , By Ashik Mahmud
Metallic Grey or Reddish Brown; which is your way? Or you would like to hit the Sandy Silver terrain? Well, no matter whatever your way it's time to reveal the KAWASAKI Dual Sports story juicing with off-road vibes. So here is our Kawasaki KLX 150BF Review that is borne from the 3500km Team BikeBD test ride.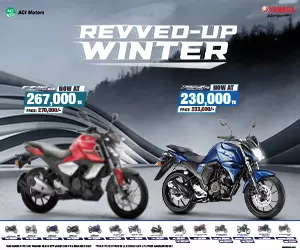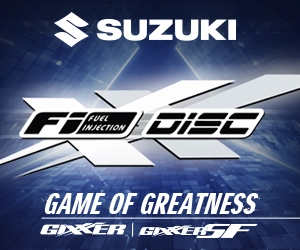 Kawasaki KLX 150BF Review – BikeBD Overview
Kawasaki KLX 150BF is a popular entry-level off-road motorcycle from giant KAWASAKI. It's a standard street-legal dual-sports motorcycle that is capable to perform both on-street and off roads. Furthermore, it's ready to roll type of motorcycle that can be used directly on beginner's dirt track.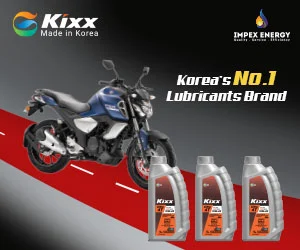 Hence, we the Team BikeBD tested the motorcycle primarily for over 3500km from the Zero Digit of its ODO. We tested the motorcycle both on and off-road. Besides our testing, we also observed the motorcycle thoroughly. We tried to figure out its build quality, advancements, and of course the flows. Hence along with test ride experiences and results, we are also sharing them here.
Kawasaki KLX 150BF Review – Appearance & Attitude
You know Kawasaki KLX 150BF is an off-road-focused all-terrain motorcycle. Hence for this core reason, the motorcycle is too much aggressive in design. It's narrower in width and significantly taller than any other street motorcycle. The motorcycle is solely designed like a solid dirt bike. But it comes with street-legal features like a regular headlamp, indicator, switchgear, rearview mirror, and rear fenders. The exhaust is also street legal comes with lower emission and it's quite silent. Hence at a glance, it's high ground clearance, high saddle, and larger wheeled motorcycle.
The motorcycle is designed on a solid perimeter steel frame that is light, rigid and strong enough. The frame is designed especially for off-road compatibility and serious trail riding as Kawasaki describes. But again it's smartly capable to deal with Regular Street riding situations. Coming to the looks, the body panels of the KLX150BF are slim, sleek, and razor-sharp. As we mentioned earlier those are very similar to the Track MX Enduro models. It comes with very tiny bikini panels and high-raised wheel fenders. Hence considering an overall design with iconic Kawasaki Green shade KLX150BF is aggressive, gorgeous, and cool.
Kawasaki KLX 150BF Review – Riding, Controlling & Handling Characteristics
Throughout the BikeBD Kawasaki KLX 150BF Review, we found the riding, controlling, and handling characteristics of KLX150BF it's quite different. It's a light weighted, high saddle and high ground clearance Enduro figure motorcycle. Hence seating on the bike and twisting the throttle diverts the rider with a different feeling and attitude. So we enjoyed the delicious riding of KLX150BF. We rode that on the highway along with bumpy and gravel roads to assume its controlling and handling characteristics. Again to measure off-road riding capability we rode off-roads including crossing the creek, riding on sandy dirt surfaces, and of course on hills.
Seating and Riding Feature of KLX150BF During our test ride, we found the KLX 150BF mostly is a single rider dirt profile bike. The seat is straight and the covering is much grippy. Here the riding position obviously upright while all the arrangements including the handlebar, footpeg, and control levers positioned upright. The handlebar is much wider and it's quite huge with high raised handlebar mounts. Thus it supported nicely while dealing tight & tough situations of extreme trails. Whereas no matter you ride sitting while on the street or ride standing on off terrains.
Coming to the rider footpeg and handlebar grips those are Enduro standard. Furthermore, the notchy metal footpegs are covered with a removable rubber cushion to support in Standard Street riding situations. Coming to the pillion seating arrangement we got few spaces for carrying a pillion. But the thing we should make clear, it designed dedicating the trail riding. So carrying a pillion as regular it's not convenient or comfortable.
Kawasaki KLX 150BF Review - Experiences with Enduro Standard Wheels The KLX150BF comes with basic Enduro Standard wheel and suspension system. Hence with 21" front and 18" rear wheel we found it easily can deal with any simple pothole and even obstacles.
Again while jumping over the pothole or bumps the high ground clearance gave extra advantages. Furthermore, the dirt-profiled knobby tires gave tremendous grip on off-terrains. Hence the tires it also gave fantastic support on wet and gravel on-roads. But on the smooth street surface, it felt wobble and vibration in lower speed. Here one thing we should make clear as the wobbling in lower speed on the street its natural with knobby tires. But it can be minimized or omitted completely through replacing with street focused dual-terrain tires. But in such case, it will miss its extreme off-road riding capability.
Kawasaki KLX 150BF Review - Performances of Long Travel Suspension System
Coming to the suspension response of KLX150BF both the suspensions are long-travel suspensions. Primarily it felt quite rigid in average riding conditions, especially while riding within break-in intervals. But after that, we never cared for any bumps or potholes and literally forgot to slow down or apply the brake there! Here we should state that while playing with pro riding mode it revealed its true character and extreme performances. Hence upon our test ride experiences, we guess the suspension system performs in three phases. The first phase is somewhat felt rigid in normal riding or on the smoother street. Secondly, it reveals its true performance in fun playing mode.
Thirdly it gives tremendous and absolute support while climbing, jumping, and landing over the obstacles. Hence that time the whole suspension travel plays and gives the enjoying experience that can't be experienced with any other type of bike. Therefore the compression and rebounding are just awesome in moderate to tough riding conditions.
Braking and Engine Braking Performances You know KLX150BF is a 118kg light weighted machine. So its braking is effectively combined with wheel braking and engine braking system. Its wheel braking capability is quite nice. But one thing we missed from rear brake that is sudden wheel locking thereby doing the rear slide or drift.
Coming to the engine braking capability it's also moderate. In lower gear, it does respond well. But on higher gears, it's just okay and needs to apply the wheel brakes to make speed down. So it's upon practice or being habituated and rider needs to cop with its characteristics, that's it.
Kawasaki KLX 150BF Review – Engine & Performances
Well, now time to hit the clause of Engine & Performance of KLX 150BF. The bookish performance figure of the bike is not groundbreaking. But in real ground its moderate and of course it depends on which terrain you are going to hit. Here again, the question comes which is your way, Metallic Grey or Reddish Brown! Regular street or off roads! Hah hah, ha... Guys this is the core matter! From our test rides, I just fascinated with the motorcycle controlling behavior as that was amazing.
So if you ride in the city for commuting it's super fine. If you ride on the highway for traveling it's also nice. When you ride on off terrains it's just hell like sweet! But if you are crazy about street performance and crazy to race over the speed of 100kmph then it's not your machine. Then you should go another way as KLX150 is not for you.
Engine Performance & Smoothness Whatsoever comes to the performance the engine is already tested in the different corners of the world. The engine is rock solid within its performance range. It's a smooth and quick response to throttle. Gear shifting also is smooth which feels like cutting the butter. The motorcycle has few vibrations and that felt while riding on the street. While we started to roll the bike from the Zero kilometer the engine vibration was quite groundbreaking! But after the third draining of engine oil, it quite vanished. Only a few vibrations felt that found specifically in lower mid RPM, but not more that.
During testing the bike we found much torque delivery from the engine and that is linear up to the top-mid range. Hence the aggressive torque was felt until hitting around 70-80kmph speed considering off and on roads. Therefore the power delivery is also linear but the throttle response is comparatively good.
Also read: Best Kawasaki Mileage Bikes In Bangladesh At A Glance
KLX150BF Performances In Numeric Figures
Whatsoever to be more specific, on the road with 12BHP Power & 11.3NM Torque Kawasaki KLX150BF gave us a maximum top speed of 110kmph. Whereas, the fuel economy figure has counted averagely as 38kmpl on regular terrains.
Here clocking 85-90kmph on street it's just an easy deal with the bike as it accelerates fast. Again while riding too much aggressive on off terrains its fuel economy reduced to 32kmpl. So anyone can ride the KLX150BF carefree over 200km with a tank full fuel with any riding mode.
Kawasaki KLX 150BF Review – Capability & Back Lags
So, reader, we have disclosed pretty much everything that found in our test rides. But before the wrap up we want to hit again with the Pro and Cons of Kawasaki KLX 150BF in bullets. Advancements of Kawasaki KLX 150BF
Premium build quality and finish.
Gorgeous and attractive Enduro style looks and design.
Basic Enduro Standard wheel and longer travel suspension.
The bulletproof reliable engine that tested in different corners of the world.
Engine roar is minimal and exhaust is quite silent and it feels so sweet.
Climbing or pulling capability of the engine is satisfactory.
Ground clearance is significantly high that is good for off roads.
Air filter inlet is placed in maximum height that allows carefree deep creek or lake crossing.
Wider handlebar with high raised mounting that allows superb controlling.
Handlebar grips are stock Enduro styled; it grippy even in wet condition.
Rearview mirrors are just awesome. Each of those nicely covers the 2/3 view of the back.
It comes with stock handguard, suspension guard, engine mud protector, chassis guard, chain guard and exhaust heat shields.
The seat cover is much grippy, which keeps the rider stable against sudden situations.
It comes with stock Enduro styled notchy metal foot pegs; those also cover with removable rubber cushions.
Overall KLX150BF is a nice and balanced package with attractive features.
Few Weaknesses of Kawasaki KLX 150BF
KLX150BF is a nice package no doubt. The engine performance is good but few rawer power & torque would have increased the fun factor.
The engine performs better within its performance range but has a minimal vibration in certain RPM.
Due to knobby tires, it feels wobble on Solid Street but it quite natural.
The motorcycle saddle height is significantly high. Hence for the lower height people, it's not convenient.
The saddle is good shape but the cushion is not soft or comfortable.
Moderate headlamp illumination, that's quite okay for usual riding condition. But it's not suitable for pro riding.
Turning indicator light assemblies bend within a limit but those are not that much flexible. The rear mounting is too poor.
ODO is analog with minimum gauges and it's literally good for nothing.
Stock handguards have no metal bracket. Hence those going to be useless after a heavy crash.
Fuel tank capacity is only 6.9 liters including reserve. Hence a few more capacities would have added more advantages.
The rear brake efficiency is below average. A larger disk would have added more advantages to fun playing.
It has no auxiliary carrying accessory; hence it needs aftermarket carrying accessories for the travelers.
Lastly, the price is much higher considering the socioeconomic situation of Bangladesh.
Kawasaki KLX 150BF Review – Wrap Up
So, readers, that's quite everything from us on KLX150BF. Here we came to wrap up the BikeBD Kawasaki KLX 150BF Review. According to our riding experience and findings, it's a nice and premium motorcycle that comes with premium build quality and features.
Therefore KLX150BF is the delicious nutrition bar for those who literally want to hit the crazy off terrains. But of course, it allows moderate playing on the street. Hence you are free to head almost anywhere where others can't hit and lay down. So the choice is yours which trail you are going to hit, cheers!
Published by Ashik Mahmud
You might also be interested in