Kawasaki Is Giving 30,000 BDT Cashback And Free Registration
Published On 02-Dec-2020 04:33am , By Raihan Opu
Kawasaki Is Giving 30,000 BDT Cashback
Asian Motorbikes Limited, the official distributor of Kawasaki Motorcycles, has announced a new offer on the KLX 150BF. They are offering 30,000 BDT of cashback with 2 years of free registration for the KLX 150BF.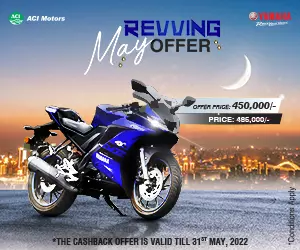 Kawasaki Bangladesh is offering 30,000 BDT of cashback on the Kawasaki KLX 150BF motorcycles. Adding to the cashback, Kawasaki is also offering 2 years of free registration for these motorcycles.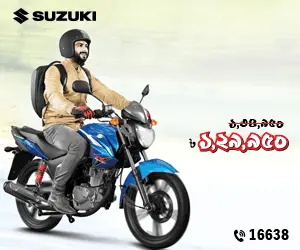 The official price of the Kawasaki KLX 150BF is 3,30,000 BDT. Now the offer price of the bike will be 3,00,000 BDT only. Kawasaki is one of the top motorcycle manufacturers in the world.
Kawasaki is a Japanese company that is most popular for its Ninja series, Z series, and KLX series. Kawasaki is also extremely popular around the world for being one of the best off-road motorcycle manufacturers.
Kawasaki KLX 150BF is one of the best off-road motorcycles in Bangladesh. It is popularly known for its early torque, which helps the bike to master up tough steep terrains.
The responsive engine with strong torque allows the rider to get a very smooth feeling while riding the bike. The features of the bike allow the bike to be very unique compared to its competitors.
Previously people used to opt for local importers for Kawasaki motorcycles, which caused Kawasaki bikes to become excessively expensive and unaffordable for most people.
After Asian Motorbikes Limited brought Kawasaki Motorcycles, the prices of these motorcycles became more affordable and reasonable. Even with the affordable prices of the Kawasaki KLX 150BF, the cashback offer brings the price of the bike down significantly and makes the bike even more affordable.
The Kawasaki KLX 150BF is called one of the best off-road bikes in Bangladesh due to its suspension setup. The front of the bike gets an Upside-down 35mm Showa forks setup.
The front suspension of the bike is considered the best off-road suspension available in Bangladesh. The rear suspension of the bike is a 5-step adjustable Uni-track mono-shock which easily absorbs the shocks of the earth.
So now this Cashback offer will help a biker to buy this bike, who loves this kind of dual-purpose street motorcycle. Thank you, everyone.
You might also be interested in