Free Registration Fee With KTM Motorcycles In Bangladesh
Published On 13-Jun-2021 02:37pm , By Raihan Opu
KTM Motorcycles in Bangladesh are giving away Free Registration Fee with the purchase of every KTM Motorcycles in Bangladesh. Runner Automobiles Ltd are currently the official distributor of KTM Motorcycles in Bangladesh.
Free Registration Fee With KTM Motorcycles In Bangladesh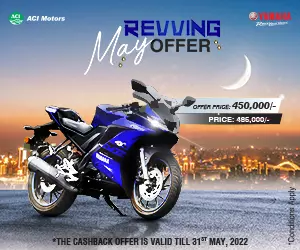 Back on January of this year KTM launched 3 motorcycles in Bangladesh. They all uses the same 125cc engine which has a single cylinder & 4 valves. KTM has two series, Duke which is the naked sports bike series & RC which is a full sports bike series.
The engines of KTM bikes produces the same 14.5 BHP power @ 9250 RPM & 12 NM of Torque @ 8000 RPM. Each bike is equipped with ABS system, Fuel injection & many other modern technologies.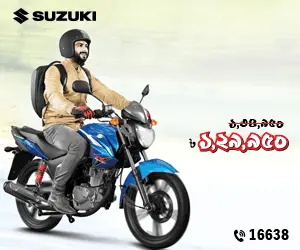 For Bangladesh KTM has bough two variants of Duke 125, one with halogen headlight & another with LED headlight. The variant with the halogen headlight has been tested by us. This is the old variant of Duke & it cost 3,50,000 BDT.
Click To See KTM Duke 125 Review
The Duke with LED headlight comes with lots of features, feature including duel channel ABS, TFT display which we only see in high end motorcycles & gives huge amount of feedback to the riders with informations about the bike.
The overall design of this bike is also new such that KTM removed under belly exhaust and installed conventional exhausted to this bike. This variant of KTM Duke 125 cost 4,80,000 BDT.
The sports series of KTM is known as the KTM RC125. This is a very aggressive looking bike. It is priced at 4,75,000 BDT currently in Bangladesh. The reason why Duke 125 cost more over RC125 is that with RC125 they didn't alter too much of the design but with Duke 125 they have made many cosmetic changes which set it apart from the older variant.
KTM worldwide has a wide range of motorcycles ranging from 125cc to upto 1290 cc. Their most popular motorcycle model is KTM Duke. People love KTM Duke for being unique and having lots of features even if they are only coming in Bangladesh in 125cc variants. If You want to Find KTM Bike showroom near you visit Our Website. Thank you all
You might also be interested in