K And N Air Filter For Pulsar
Published On 09-Dec-2012 03:38am , By Raihan Opu
The name K & N Filters has long been standing for one of the best air filters for automobiles known to man. Every Pulsar rider want K and N Air Filter For Pulsar for good performance. It's made of high quality; it improves performance while at the same time increases engine efficiency.K&N Performance Air Filters for Bajaj Pulsar motorcycles are designed to increase the horsepower and torque, while providing excellent filtration to ensure long engine life. K&N air filters are washable, reusable and will be the last air filter your Bajaj Pulsar will ever need. K&N's Bajaj Pulsar sports bike air filters are simple performance add-ons and come with a million mile limited warranty.
_x000D_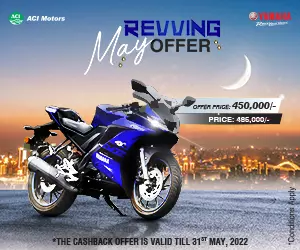 Â
_x000D_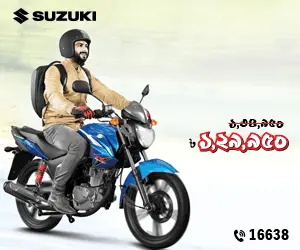 The Bajaj Pulsar is one of the most famous bikes in India. Bajaj Auto also sells the Definitely Male motorcycle in various other markets globally and has attained success in those countries as well. Now K&N (the maker of performance air filters for automobiles) has launched an air filter specially for the Pulsar. The BA-2201 (product code) K&N air filter will work on all Pulsar motorcycles right from 2006 to today. The same K&N filter can be used on the Pulsar 150, 180, 200 and 220. However the stock replacement filter will not work with the Pulsar 135LS.
_x000D_
_x000D_
The K and N air filter improves performance, fuel efficiency and noise of the bike it is used on. The filter never needs to be changed but requires regular oiling. Oiling the filter is easy and can be done yourself or through a service center. The company backs up its products with a Million Mile Limited Warranty.
_x000D_
_x000D_
Cleaning a K & N is very simple. For cleaning there are no kilometer intervals. But in general, the company recommends cleaning the filters every 40,000 kms, cleaning is also advised based on visual inspection. Every K & N has a cotton mesh as well as wire mesh. As per company recommendation, if the wire mesh is not visible then is the time for cleaning. The company also provides special cleaning kit which includes a cleaning solution (solvent) and an oil. Any other oil is not recommended for K&N and the same goes for cleaning liquids or agents.
_x000D_ _x000D_
_x000D_
Steps To Clean K and N Air Filter For Pulsar
_x000D_
Step 1. Remove the K and N Air Filter For Pulsar from carburetor or air box._x000D_ Step 2. Spray the given solution on filter surface from inner side and outer side._x000D_ Step 3. Keep the filter untouched till maximum 10 minutes._x000D_ Step 4. Wash the filter in plain water without pressure. (Small quantity of Liquid Soap is permissible for washing, then apply plain regular water to clean and remove the soapy water)_x000D_ Step 5. If there is any dirt remaining on the filter body then repeat the step 2._x000D_ Step 6. After washing the filter in the water keep the filter for drying. Natural drying is advisable for K & N filters to avoid the damages. (Do not use compressed air, that will damage the cotton mesh)
_x000D_
Step 7. Before applying oil, make sure the filter is completely dry. After drying the filter, apply the given K & N oil on outer surface Do not use the oil from inner side.
_x000D_
Step 8. Refit the filter.
_x000D_
That's all, Hope That's K and N Air Filter For Pulsar give extra power to the speed lovers.
You might also be interested in