Motorcycle Washing Tips & Cleaning Techniques
Published On 10-Sep-2014 03:38pm , By Shuvo
Riders have you ever bathe your pet anytime? Some of us maybe did once, or tried to do that at least once. Now let's head in to my point. Do you ever tried to bathe your bike once? I think this time the answer will be 'Yes". It will be quit impossible to get any one who did not bathe or tried to bathe his bike at least once. And everybody wants & likes to do that. So I will not waste your time just entering into my topic.
Motorcycle Washing Tips & Cleaning Techniques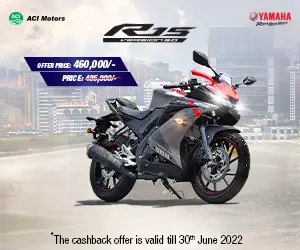 Today we will discuss about Motorcycle washing Tips & cleaning techniques. Possibly most of us do not need any detail on that but perhaps some of you may get any uncommon techniques from this article. Whatever lets enter.
Our bikes get dirty frequently as it runs over the road in all season. No season of Bangladesh is dirt or dust free. So our bike needs frequent cleaning & washing in all season.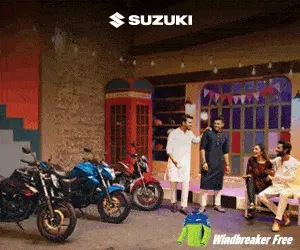 Necessary Equipment's For Motorcycle Washing:
For the washing & cleaning process we need some basic gears & equipment's. We will not use any highborn equipment or gears for our cleaning job rather than very common everyday life use tools.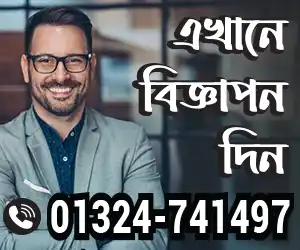 So Here Is The List:
0.5", 1" & 1.5" Paint brush
Tooth brush (1 for oily area & 1 for normal dusty area)
Clean & soft cotton rags (piece of used tea shirt)
Piece of clean soft sponge
Shampoo
Quality laundry detergent powder (to wash extreme dirt)
Bucket & Mug
Solvent like Kerosene / Diesel / Petrol
Spray gun with plastic bottle
Polishing cosmetics
Small piece of silky cloth for liquid wax polish
Sequence of Cleaning & Washing:
It may sound funny but yes, it will reduce your labor and time if you maintain a sequence of cleaning process. You have to start form the lower part of your bike. This means the under part of engine, catalytic converter, silencer, chain-sprocket, lower mufflers, wheels etc. The lower part of bike gets extreme dirty very frequently as it remains very close to roads dirt & dust. Sometime it gets rusted if it is not cleaned frequently for long time.
After that you have to concentrate on the middle part of the bike, mainly the engine section. This part is with engine section, carburetor, air cleaner, shock absorbers, signals, lights, wirings, battery etc.
And at last you have to work on whole bike from top to bottom to clean your bike from top to bottom. So the bottom line is, start work from bottom and end the job again at the bottom of the bike.
Preparation of Cleaning:
For the cleaning & washing job select a shadowy area so that sunlight cannot directly fall over the bike. If possible work under a shade. Put the bike on the center stand. If possible open the easy removable part like side panel, seat, chain cover etc. Opening those removable parts you will able to clean the body surface & dusty narrow grooves more efficiently. Explore all the washing & polishing gear beside your work area so that you can work hassle free.
Dry Cleaning:
After the preparation we will go first for dry cleaning. Dry cleaning means cleaning your bike without any type of liquid or solvent like water, shampoo, kerosene, diesel, petrol etc. When your bike is clean enough and no need for soap-water wash (bath) and just dusts are all over the bike due to regular driving, you can go for dry cleaning.
Use a clean soft cotton rag to wipe off the dust from the dusty body part. Do not wipe hard or rinse hard the dry surface. The microscopic sharp dust scratches the paint job or the glossy part, when rinsing dry. So dust off the rag very frequently.
Use soft paint brush to remove the dust from the narrow grooves. Don't use any hard haired brush when working dry. And again dust off the brush very frequently to avoid scratches.
Before soap-water wash:
Before the soap-water wash sometime the bike also need a dry cleaning. This is applicable for an extreme dirty bike. Maybe you have ridden a long dirty road or off road or you may have not cleaned your bike for a long. So you need some dry cleaning. For this purpose use only the paint brush and a tooth brush.
See under the bike engine, center stand, foot page, leg-guard, wheels, mud guards, chain-sprocket & cover. You will see lots of dust & dirt untied or affixed with the surfaces. So remove off the dirt & dust with paint brush & tooth brush. Use the handle of the tooth brush to move out the dirt from the narrow grooves of the under part of the bike.
You may say why should we go for dry cleaning where as we are going to wash our bike with soap-water. Yes if you are not going for a soap-water wash you can go for dry wash. But you also have to do it to make your soap-water wash swiftly with lesser effort. Most of the time avoiding dry wash for extreme dirty bike the biker becomes overturned when all the dust & dirt melted by water or by other solvent. And he had to give extra labor to wash them out and to keep the tools clean again & again. So it is better to go for a dry wash before the bath for an extreme dirty bike.
Removing Rust & Dirt:
In some concealed, hidden or the lower part of the bike gets easily rusted & extreme dirty. The dirt affixed with such metal part get wet due to wet weather, wet road & dries again with engine heat and stays affixed for long time. Thus they become harder, make the metal part rusted & other part extreme dirty.
This type of dirt is really hard to remove. So, to remove this type of hard dirt or rust we have to make them soft & lithesome with solvent. We have to make them wet & soft by water or kerosene.
Most of the regular situation simple water can do nice work with a tooth brush to wash & clean them out. But when the part get extreme dirty & rusted like hard nut, water can not do much. In such situation solvent like kerosene or diesel can do nice work. So in such situation brush the dirty & rusted part with kerosene or diesel and let the dirt soak the solvent and get loosen.
Then remove the dirt by the paint brush. For the extreme dirt use the tooth brush. In such way you can clean whole lower part of the engine, catalytic converter, silencer, center stand, side stand, foot pages, gear & break levers & movable joints. Do not use solvent like kerosene or diesel for painted plastic or rubber made parts as it can fade off the parts and make the part fragile. So use normal soap-water for those parts.
Cleaning The Middle Part:
The middle part of the bike is likely the engine area which covers the engine, heat sink or radiator, air cleaner, side panel, carburetor etc. as I mentioned earlier. To clean this part of the bike use quality laundry detergent powder with shampoo water. Take a pot with 1/2 liter water & mix one table spoon of detergent & a mini pack shampoo.
Use the paint brush to clean the dirt & dust from the zigzags of the parts like heat sink, engine crank, wheels etc. Do not use cold water for this area, use simple warm water. In the winter season it will nice if you use just tube-well water after pressing out some water from tube-well and take the worm water. For the carburetor, horn, signal and electrical area do not use water to clean them. Use only solvent like kerosene (petrol is costly but appropriate for that) to clean such area.
Cleaning The Upper Areas:
This is the most sensitive area of the bike for washing. The glossy painted surface, sleek colored fuel tank, chrome coating, plastic console, side panel, rear panel, electronic part & control switches are the most sensitive part of the bike. So you have to be more cautious when washing such areas as those things needs some extra attention while washing & cleaning your bike.
Do not use detergent type thing to clean & wash such areas. It is nice to use only sophisticated bike washing liquid to wash them. As in Bangladesh we are not still habituated with such bike washing kit, so just forget it and use simply a mini pack shampoo mixing with 1/2 liter warm (not hot) water.
Use soft haired paint brush to clean the zigzags and use very soft type sponge to softly rinse off dirt coated with the body. For this work use a simple spray gun & fill it with warm water & mix 1-2 mini pack shampoo. Shake the bottle & spray the soap water on the dusty body or area. Get wet the soft piece of sponge with the shampoo-water and softly rinse the wet area.
Wash out the foam & dirt with clean water pouring by mug. Do not though off water forcefully over any part of the bike as it does not make any benefit, but enters into the grooves of sensitive area and can ruin the sensitive parts.
Wash one part after another so that the area can not dry off before pouring water and washing the dirt & soap foams. When you work on a wider surface at a time, it can quickly dry off the soap foam & water, and keeps water mark on the chrome or painted surface. So after washing the area quickly pour clean water all over the surface and wipe off all the water from the body by clean cotton rag so that no water mark stay on the surface.
After Wash Task:
After the bath turn the engine on for 1-3 minutes and turn on the lights horn & signals. When the engine gets heat a little, the water & other solvent get out vaporizing from the narrow grooves like plug base, carburetor, screws and other sensitive parts. If you are not going for cosmetic polish after the wash, just get a ride of 2-5km and that will be fine to get out and vaporize all the water & solvent from your bike parts.
After the wash you have to lubricate all the movable parts like chain-Sprockets, side stand, center stand, foot page, gear & break lever joints. And then wipe off additional lubricants from the areas. So now your bike is clean & ready for regular ride.
Guys, here I have tried to describe about " Motorcycle Washing Tips & Cleaning Techniques". I will return soon with the second part of my article "Bike polishing & shining techniques".
You might also be interested in