How to Convince Your Parents to Get a Bike?
Published On 29-Nov-2020 11:43am , By Raihan Opu
How To Convince Your Parents To Get A Bike?
Are you dependent on your family? You can't buy but need a bike? You don't have any earning, that's why you want to convince your parents to get a bike? So whatever it is join to our today's discussion on "How to Convince Your Parents to Get a Bike". Wish from here you can get the way of solution.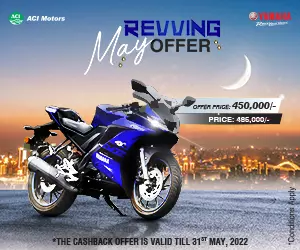 Worldwide motorcycling or biking, the habit comes first from family and friends then from surroundings. But in Bangladesh, the phenomenon is quite different. Many of the families don't carry or forward the sequence of motorcycling to the generation. However, many of the peoples get inspired by surroundings which are absent in family.
So, many of the families do remain out of this culture. And truth is that a large number of families are feared or just hate this culture. It's because motorcycling is not so frequent or common in every segment of our society. Further, still, it's not counted as a common sport or trusted commuting vehicle.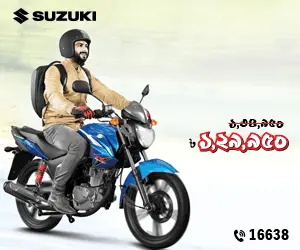 So whatever it is, but the days have changed. Life is so fast these days and everyone needs to commute quickly. Thereby everyone needs to save time and money. At this point, a two-wheeler can be the most prominent and money-saving vehicle for everyone. So people need motorcycles.
So if you are aged enough and have a handsome earning no matter you can buy your bike own. But when you are dependent on your family then the difficulty arises. Then you need to convince your family for the financial and moral supports. Literally, it's a crucial situation.
How to Convince Your Parents to Get a Bike?
So before approaching, you have to consider a few important concerns. Your parents or guardians earning, your age, your necessity, how you can be supportive by your bike, surrounding social circumstances, etc. should take into serious consideration.
Again, perhaps your parents or guardians are not financially capable enough. Or they are somewhat feared about the daily accidental cases caused or faced by bikes. Or maybe they are trapped within some wrong concepts on bike or biking. So approach very carefully & patiently. So do follow our advice.
Be very specific and tell your family that you need a bike for your daily commuting or other.
Tell your parents how it can help your daily life or job and save time & money.
Assure them about your riding capability, the obedience of street law, and government regulations.
Convince your guardians that you can be supportive to other family members in case of their daily commuting. Assure them to serve in need of the daily outgoing members of the family.
Approach them, how a bike is better than other public transport and helpful for free commuting.
If your family is not that financially strong can convince them describing installment facilities of the motorcycle companies.
Further can show how you can earn with your bike by part-time delivery service or by Ride-n-Share services.
If your family fair enough in earning can convince them assuring better exam results.
If your parents have specific obligations like accidental trauma, fear, or wrong perception on the biking, approach more carefully. Assure them with your caring attitude, obedience to traffic rules, riding safety precautions, etc. But one thing, never push them on limits rather approaching positively.
Be Positive to Convince Your Parents
So, guys, these were the most basic approach to convince someone's parents or earning guardians to get a bike. Never hurt anyone's thoughts or states as every parent is caring and well-wisher of their child's. What you can do that is always approaching positively and search out what they really want you to do.
So do accordingly to fill up their dream and desires. Yes, of course, there are some ways to convince your guardians. Hence, carefully assume the situation, your parent's capability, and mental preparation to give you a bike. And don't forget to keep promises whatever you are promising to them
Lastly, most importantly, be mentally prepared for some sacrifices or few cut-offs of your desires and expectations. But concentrate on that you need a bike for a new start. No matter it up to your dream or expectations. Of course, this is not the last and surely you have the own earned opportunity in upcoming days. That's it.
You might also be interested in