What is BS6 engine?
Published On 12-Feb-2023 04:06am , By Rafi Kabir
The BS6 engine is a revolutionary advancement in the automotive industry that has revolutionized the way we drive and interact with our vehicles. It brings about improved fuel efficiency and reduced emissions, giving us cleaner air quality, enhanced performance, and an improved driving experience. The BS6 Engine is the result of extensive research by automobile manufacturers to create an engine that meets strict emission standards while providing better performance. This article will provide an overview of what BS6 engines are, their characteristics, advantages and limitations, as well as the implementation of this new technology in automobiles.
Introduction to BS6 Engine
BS6 engines are the latest generation of internal combustion engine technology developed by automakers to meet the requirements of Bharat Stage 6 (BS6) emission standards. The BS6 emissions standards require vehicles to reduce their emissions of nitrogen oxides (NOx), hydrocarbons (HC) and particulate matter (PM). Developed in 2020, it is the most stringent emissions standard currently in place in India.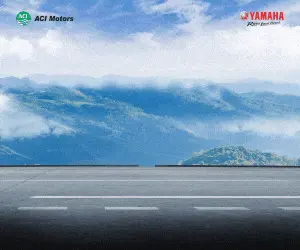 The main characteristics of a BS6 engine include direct injection technology that is used to ensure that the fuel is injected directly into the cylinder instead of the intake manifold. This helps improve engine efficiency, reduces fuel consumption and lowers harmful exhaust gases such as NOx and HC. Additionally, catalytic converters are used to reduce PM particles from exhaust gases, allowing for cleaner air emission from cars.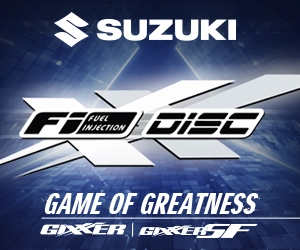 One significant advantage of BS6 engines is that they allow for better fuel economy due to more efficient combustion processes resulting from fuel injection technology and catalytic converters. This leads to lower running costs for car owners as well as fewer trips to refuel their vehicles. Furthermore, these engines provide better performance and smoother acceleration due to improved combustion processes, allowing cars equipped with them to accelerate faster than regular engines.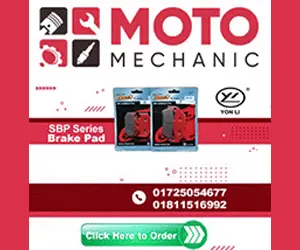 The limitations of BS6 engines include increased manufacturing costs due to the need for more sophisticated equipment and components such as direct injection systems and catalytic converters. This can result in higher overall vehicle prices when compared with regular engines that do not have these features. In addition, since these engines are still relatively new, there can be some teething problems in terms of reliability or durability which may take time to resolve fully over time.
Implementation of BS6 engines has already began in India with several automakers now providing cars equipped with this technology. Many automakers have also stopped production on older models that do not comply with BS6 standards so as to make way for newer models with improved efficiency and lower emissions levels. As such, it is expected that most cars available in India will soon be powered by BS6-compliant engines only.
Characteristics of BS6 Engine
The BS6 engine is a new generation of engines developed by Bharat Stage (BS) standards, which are used in India to regulate emissions from motor vehicles. It has been designed with improved fuel efficiency and lower emissions compared to the previous generations of engines.
The core features of the BS6 engine include a combination of advanced technologies such as direct injection fuel system, turbocharging, and high-pressure exhaust gas recirculation (EGR). The direct injection system provides more finely atomized fuel while the turbocharger helps increase air intake during combustion. The EGR helps reduce pollutants by recycling exhaust gases back into the engine. Additionally, the BS6 engine uses an oxygen sensor to monitor air-fuel ratios and ensure optimal combustion efficiency.
Another key feature of the BS6 engine is its ability to run on multiple fuels such as petrol, diesel, CNG and ethanol blends. This allows for greater flexibility when it comes to choosing fuels for different applications. The engine also has improved NVH (noise, vibration and harshness) levels due to its smoother operation and increased torque output at all speeds.
Finally, the BS6 engine meets India's stringent emission regulations for petrol and diesel vehicles. This ensures that vehicles powered by these engines will produce fewer harmful pollutants like nitrogen oxide (NOx) and particulate matter (PM). As a result, these vehicles can help reduce air pollution in cities where they are used.
Advantages of BS6 Engine
The BS6 engine offers a range of advantages that make it stand out from its predecessors. One of these advantages is its improved fuel efficiency, which results in lower emissions and more economical running costs. The engine also produces fewer emissions overall due to its advanced combustion system, making it one of the cleanest engines available. In addition, the BS6 engine has increased power output compared to its predecessors, allowing for better performance. The engine is also less prone to wear and tear than earlier models, resulting in longer lifespans and fewer repairs. Finally, the BS6 engine has improved soundproofing technology, resulting in a quieter experience for drivers.
Limitations of BS6 Engine
The BS6 engine has some limitations that should be considered before using it. The most important limitation is the cost, as the new technology used in this type of engine increases the cost significantly. Additionally, due to its complexity and high-tech nature, maintenance and repairs can be particularly expensive and time-consuming. Furthermore, while the emissions produced by a BS6 engine are much cleaner than those of older models, they are still higher than those produced by electric or hybrid vehicles. Finally, although some improvements have been made in terms of fuel efficiency with this new engine technology, it is still not as efficient as other alternatives on the market.
Implementation of BS6 Engine
The implementation of BS6 engines is the latest advancement in engine technology and is already being used across India. It has been designed to be more efficient and cleaner, meeting the latest emission regulations set by the Government of India. This new engine uses advanced technologies such as catalytic converters, fuel injection systems, exhaust gas recirculation (EGR) systems, and improved air intake systems to reduce emissions and improve performance.
BS6 engines burn fuel more efficiently than their predecessors, resulting in significantly lower emissions of carbon dioxide (CO2), nitrogen oxides (NOx), hydrocarbons (HCs) and particulate matter (PM). This means that they are much better for the environment than traditional petrol or diesel engines. Additionally, BS6 engines also offer improved fuel economy which can lead to cost savings for drivers.
Furthermore, these engines are much quieter than their predecessors due to innovative noise suppression technology. This makes them ideal for use in areas where noise pollution can be an issue. Additionally, many BS6-compliant vehicles come with advanced safety features such as lane departure warning systems, adaptive cruise control and blind spot monitoring that can help drivers stay safe on the road.
Overall, the implementation of BS6 engines is a major step forward in automotive technology with numerous environmental, economic and safety benefits for drivers across India.
Conclusion
In conclusion, the BS6 engine is an advanced engine designed to meet the stringent emission standards of Bharat Stage VI. It offers a number of advantages, including improved fuel economy, increased power output and reduced emissions. At the same time, it has certain limitations that should be taken into account when implementing the engine in cars or other applications. All in all, the BS6 engine is an important part of improving air quality in India and providing a cleaner environment for all.
I am Rafi. I always work with my hard and soul. I always try to keep up with the hopes of my superior.
You might also be interested in