How Long Does It Take to Learn How to Ride a Motorcycle?
Published On 29-Nov-2020 11:35am , By Raihan Opu
Of course, riding a motorcycle is extremely fun that absolutely is incomparable with any other sport or adventurous activities. Those who have never ridden a motorcycle definitely never had known the true experience of that excitement and freedom. Whatever about the deprived folks, but they may ask How Long Does It Take to Learn How to Ride a Motorcycle? So here we came with the answer.
How Long Does It Take to Learn How to Ride a Motorcycle?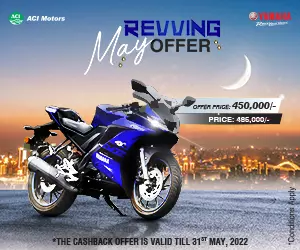 How Long Does It Take to Learn How to Ride a Motorcycle?
Riding a motorcycle is not that a difficult job. But definitely, that expertise develops with practices. Moreover, it's quite a bundle of concerns that combine makes a safe riding. So we say only learning to ride a motorcycle is not that important. But it's important to learn how to ride a motorcycle maintaining the proper manner.
Riding a motorcycle no doubt is an expertise, art, and responsibility. All three make a complete riding. So first of all, one should know how to ride, what should maintain on riding, what the rule of riding on the road, what are the traffic rules, what are the safety standards.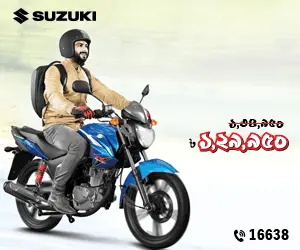 Hence we can assure hereby, maintaining all of those it won't take much time to learn to ride a motorcycle. So follow the advice. We're giving a brief of each. Surely within very short, you will able to ride a motorcycle properly.
Know About the Motorcycle
Knowing about the motorcycle is the first step to learn to ride a motorcycle. When you want to learn something, then definitely you need to know about that specific matter in detail. Hence, do observe the motorcycle, what it is, what the controlling devices are added there. Most of all, do observe how a rider starts a motorcycle and then controls it.
In such a case, help from a motorcycle rider can be most fruitful. So if possible take a rider's help to know about a motorcycle and the controlling basics. Knowing in detail you just achieved the larger part of how to ride lessen. Now you're known what are the differences between a bicycle and a motorcycle and where to put your efforts.
Consider the Motorcycle Type, Size, & Weight
So, when you're known quite about motorcycle basic, then you should focus here. Now you can determine what type of motorcycle is convenient for you to learn the riding. So, determine what you want to ride, a motorcycle, moped, or a scooter. So try to figure what is your comfort zone or what you would like most to ride.
It's not that important after learning the riding. You can ride any type of bike after learning to ride and can switch easily from one type to another. But it's definitely important while you're going to learn how to ride. Because prior to learning riding it's important to get set the rider with a specific bike.
The second most important thing is to determine what size of motorcycle you want to learn to ride. In real it's better to get a mid-size motorcycle to learn to ride. A too small or bigger motorcycle can put you in difficulties and make you feared. So get a medium size & weighted bike for learning riding.
Know & Take Safety Precautions
Before attempting for learning to ride a motorcycle one should seriously know the related safety precautions. Thus one should take necessary safety precautions accordingly. It not only save one from accident or disasters but also increases the confidence level of the learner. Hence it's so important.
Take Control Over the Fear
While attempting to learn to ride a motorcycle one should control the fear first. You can't learn anything or take any kind of lesson in fear. So, get free of fear first. In such a situation it's better to concentrate on the motorcycle, controlling basics, rules or regulations, and safety precautions.
And most of all, feel the fun of riding. Get yourself excited and amazed with the enthusiasm for riding and learning. Thus you can overcome the fear and learn the riding fast and free. So take everything easy and learn with fun and enjoyment.
Get Started with Confidence & Enthusiasm
When you've already followed the above-described advice now we can ask you to get started with confidence. It's very important to learn to ride. And we're pretty sure you're already much confident to start riding. So continue your enthusiasm and start to learn. Primary failure is not a matter. Just continue rolling, it's a simple & easy job.
Learn the Traffic Rules
While practicing to learn riding a motorcycle, within a short time you're going to hit the public roads or streets. Before rolling on the street take enough time to know and learn the traffic rules. Seriously get educated on the mandatory traffic rule & regulations.
Otherwise, it will be a violent movement both for you and others. You will not get any second chance on the public roads. Most of the time people never get any chance to correct mistakes on public roads and badly crash. So be careful & serious.
Apply the Common Sense
When you're already started rolling a motorcycle on the surface, then it's important to develop your common sense on riding. Mostly it's on riding on the road. It means many unshaped phenomenons related to riding in a specific area or region or locality.
Surely none of those never ever described in law or regulations but needs to apply common sense. Hence with patience, intellectual, and common sense, a rider needs to tackle or overcome a certain situation. So always apply common sense on riding and develop a common sense with experience.
Ride Your Motorcycle Maintaining Manners
So, we're pretty sure if you have followed the above-mentioned advice you have learned to ride a motorcycle. Truth is that learning to ride a motorcycle will not take more than a couple of weeks. If you put effort seriously you may learn within a few days. But getting more habituated properly on the road and traffic it's a matter of consciousness and practice.
So we hope, you're easily riding your motorcycle with fun & excitement. So continue rolling maintaining riding manners & traffic rules. Truly it's like a crown that makes a rider delighted and makes a better personality. So follow the manners, regulations, safety measures, apply common sense, and thus be a responsible and better rider. That's it.
You might also be interested in