Honda XBlade ABS Feature Review – The Sharp Edge Blade
Published On 27-Jun-2020 12:07pm , By Raihan Opu
The Honda XBlade is the all-new motorcycle model from the Honda Motorcycles. The motorcycle released in March 2018 and last December the new variant came with ABS enhancement. Hence covering this new machine here we are featuring Honda XBlade ABS Feature Review – The Sharp Edge Blade.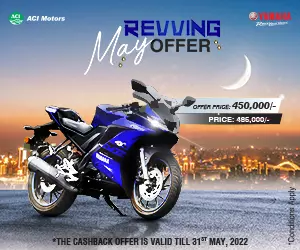 Honda XBlade ABS Feature Review – Overview
The Honda XBlade is the 160cc category motorcycle that first time displayed on the 2018 Auto Expo. The motorcycle developed under the core of Honda CB Unicorn 160R and CB Hornet 160R. Hence the chassis, engine, and a few other parts hired or remolded from the predecessors.
After that, XBlade is an all-new machine that comes with different features and different engine tweaking. So obviously the machine has crafted with a different look and design. Whatsoever, the machine releasing in March 2018 now the ABS variant is available. Hence it's now more stunning with features along with blade-like edgy appearances.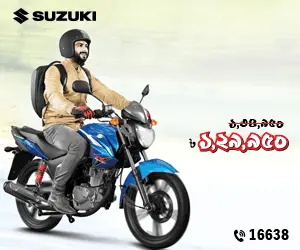 Honda XBlade ABS Feature Review – The Sharp Edge Blade
The Honda Xblade is a street commuter in the core but the motorcycle comes with an aggressive sporty look and design. It carries the badge of Sharp Edge Blade that is XBlade. Hence it's too much sharp, edgy, and sporty profiled motorcycle.
The motorcycle designed with a cutting edge sporty outline from top to bottom. Here starting from the headlamp it's an all-new and unique designed unit. The assembly is Robotic Transformer (Movie)-like unit, that comes with a Y-Figured four-pit LED light setup.
The assembly also enhanced with a raised bikini windshield that nicely covers the Full Digital ODO console. Coming to the ODO consol it looks so gorgeous that grabbed from the Honda CBR150R. So it featured with all the gauges of CBR150R and that is cool.
Coming to another iconic part of XBlade, the fuel tank is just the supper sharp piece of the bike. The multi-panel plastic tank muffler is like a set of sharp blades. It's edgy, curved, dented and of course, muscled in multiple slices. Whatever, it designed with both glossy and matt finishes.
Hence in the rests, the tail is like an arrowhead that is sharp on both sides. Therefore it's edgy with anchor-like LED tail lamp and uniquely designed close-loop double horn grab rail. Therefore the rear panel along with and side panels are also segmented in multiple pieces.
Meanwhile, the exhaust is the rounded barrel with a chrome cap over the dual-pipe outlet. In addition, the bike comes with a sporty underbelly pan, bikini rear tire fender, and bikini chain covers. Hence altogether the XBlade looks damn exclusive, sharp, and compact in design and appearance.
Honda XBlade ABS – Chassis, Wheel, Brake & Suspension System
The Honda XBlade is the sporty and stylish commuter that developed taking the Honda Unicorn 160R as the base. But solely XBlade is a different motorcycle with a different outline. Hence the Diamond frame dimension is different to fit with its aggressive ergonomics.
Here the wheel, brake, and suspension system have featured matching with its sporty profile. Here the wheels came with alloy rims and tubeless type tires. The tires are much wider than the typical type of commuter motorcycle. Hence it's 80/100-17 in front and 130/60-17 in the rear.
In the braking system, the standard option of XBlade comes with a hydraulic disk braking system in front. But the new ABS version comes with single-channel ABS enhancements in the front wheel. Whereas at the rear both the version carries the 130mm inner shoe drum-type brakes.
Again, coming to the suspension system it is upright telescopic fork suspension. Here the rear one is a mono unit that is adjustable for its stiffness. Whereas the wheel, brake, and suspension system has featured to ensure superior handling and riding stability.
Honda XBlade ABS – Riding, Controlling & Handling Characteristics
Being an aggressive styled sporty motorcycle some may feel confused about the riding, controlling, and handling features of the new Honda XBlade ABS. But we should assure that Honda never profiles their bikes to be uncomfortable. Furthermore, it designed with very handy ergonomics as it's a commuter category motorcycle.
The riding mode of XBlade is completely upright with upright seating, handlebar, and other control lever positions. The seat is one piece seat with nice curves that segments the rider and pillion seating position. Hence the seat is large, spacious and it supported with the nice shape of rear grab rails.
Furthermore, the bike is only 140kg weight along with 12.0 liter of fuel and other fluids. Hence it seems too handy to ride, control, and handle the bike without any effort. Moreover, the wider tire and enhanced ABS system will provide added advancements; of-course those increased the XBlade capability and controllability.
Honda XBlade ABS – Engine & Performance
The engine of the new Honda ABS XBlade ABS is a single-cylinder four-stroke air-cooled engine. The engine has shared from the existing Honda CB Hornet 160R but it comes with different tuning. Hence the engine characteristics and performance are quite different.
This carburetor featured engine has tuned for more fuel efficiency and it tweaked to meet the core commuting needs. Therefore the engine has optimized to deliver good low and mid-range performances. In addition, Honda's HET technology with BS-IV regulations the engine is more focused on its efficiency and performance level.
Whatsoever, the Honda XBlade engine can produce the power of 13.39PS and the torque of 13.3. The engine is featured with 5-speed gear and that can be ignited with both kick and electric starting system. Therefore, overall with the sharp, sleek, and aerodynamic design XBlade is capable to perform out of its bookish performance ratings.
Honda XBlade ABS – Specification & Dimensions
Specification
Honda XBlade ABS
Engine
Single Cylinder, Four Stroke, Air Cooled, SI Engine
Displacement
162.71cc
Bore x Stroke
Not Found
Compression Ratio
10:1
Valve System
2-Valve SOHC
Maximum Power
10.39kW (13.93BHP) @ 8,500RPM
Maximum Torque
13.9N.m @ 6,000RPM
Fuel Supply
Carburetor
Ignition
CDI
Clutch Type
Wet Type Multi-Plate Clutch
Starting Method
Kick & Electric
Air Filter Type
Paper Air Filter
Transmission
5 Speed, Pattern 1-N-2-3-4-5

Dimension

Frame Type
Diamond Frame
Dimension (LxWxH)
2,013mm x 786mm x 1,115mm
Wheel Base
1,347mm
Ground Clearance
160mm
Seat Length
582mm
Kerb Weight
140kg (STD) / 142kg (ABS)
Fuel Capacity:
12 Liters
Engine Oil Capacity
Not Found

Wheel, Brake & Suspension

The suspension (Front/Rear)
Telescopic Fork / Mono Shock Absorber
Brake system (Front/Rear)
Front: 276mm Disk with ABS Rear: 130mm Drum
Tire size (Front / Rear)
Front: 80/100-17 46P Rear: 130/70-17 62P Both Tubeless


Battery
12V, 4.0AH (MF)
Headlamp
LED
Speedometer
Full Digital
*All the specifications are subject to change upon company rules, policy, offer & promotion. BikeBD is not liable for the changes.
Honda XBlade ABS – The Blade with Sharp Features
So, readers, you can see the new Honda XBlade ABS is the killer looked sporty commuter. Hence it comes with a bundle of sharp features. So to draw a better sketch here we slice out the features again bellow.
The unmatched all-new aggressive look and cutting edge design.
Full LED ROBO-Face headlamp and Arrow Head RAZOR EDGED tail lamp setup.
Aggressive Sculpted multi-part fuel tank.
STREET-TECH DIGITAL ODO. The console is the full digital unit that shared from Honda CBR150R.
Hazard Switch with Flashing Indicator Lights featured to tackle low visibility conditions.
The XBlade comes with a long and comfortable seat. It allows better comfort traveling with a passenger and solo riding is more relaxed.
A unique design of groovy grab rail that sharply styled to highlight the rear and give support for better handling.
Wider and better road grip rear tire with Hugger Fender that allows protection from dust.
Aerodynamic Underbelly Cowl enhances the aggressive image and works for better airflow.
Powerful 160cc HET featured BS-IV standard engine. It ensures unmatched power and torque with a notable fuel economy.
ABS with Petal Disk braking system. It prevents the front wheel from a sudden locking in case of sudden braking.
Dual Outlet Exhaust Muffler that enhances the sporty look and ensures better exhaust.
MONOSHOCK Suspension System allows superior handling and riding stability.
Low maintenance durable sealed chain with increased service life.
So, guys, this is pretty much everything of new Honda XBlade ABS features. Hope, you got a clearer image of the new motorcycle. Here we close Honda XBlade ABS Feature Review. Hence, thanks for your nice presence with us. Therefore stay tuned, ride safely, and stay safe.
You might also be interested in