The Discover 125's Mileage Milestone
Published On 29-May-2023 02:44pm , By Jahid Hasan Jojo
The Discover 125 is a popular motorcycle known for its impressive mileage of 50 kilometers per liter (kmpl). With its efficient engine and smart technology, this bike offers riders excellent fuel economy, making it an ideal choice for those who value cost-effective transportation.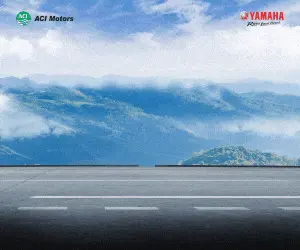 The Discover 125 motorcycle has been making waves in the market with its exceptional mileage performance. In a world where fuel efficiency is highly valued, the Discover 125 has emerged as a frontrunner, capturing the hearts of riders seeking economical and eco-friendly options. This article explores Discover 125's journey towards mastering the roads and achieving a remarkable mileage milestone.
Background on the Discover 125
The Discover motorcycle series has a rich history of delivering reliable and efficient rides to motorcycle enthusiasts. The Discover 125, in particular, has garnered attention for its balance of power, comfort, and fuel efficiency. With its sleek design and cutting-edge features, it has become a popular choice among riders looking for an affordable yet high-performing motorcycle.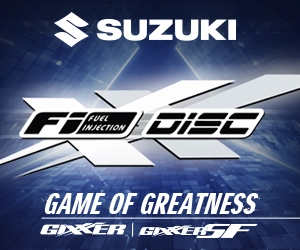 Mileage is a critical factor for motorcycles
When it comes to motorcycles, mileage plays a pivotal role for riders. Not only does it provide cost savings on fuel expenses, but it also reduces the environmental impact of transportation. High mileage enables riders to travel longer distances on a single tank, making it a desirable feature for both daily commuters and long-distance travelers. In a competitive market where every drop of fuel counts, achieving superior mileage gives a motorcycle an edge over its counterparts.
The Discover 125's technological innovations for improved mileage
The Discover 125 has embraced innovative technologies to maximize fuel efficiency. With advanced engine technology, fuel consumption is reduced without compromising performance. Additionally, the motorcycle's aerodynamic design and lightweight construction minimize air resistance and enhance overall efficiency. These thoughtful engineering choices make the Discover 125 an exemplar of technological advancement in the mileage segment.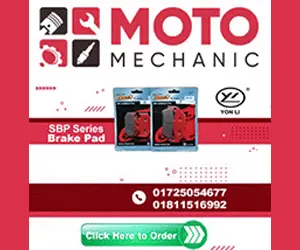 Performance and fuel efficiency tests
To ascertain the Discover 125's mileage capabilities, standardized testing procedures were conducted. The results were impressive, showcasing its ability to cover more distance with less fuel consumption. Compared to other motorcycles in the same segment, the Discover 125 outperformed many, solidifying its position as a frontrunner in terms of fuel efficiency.
Real-world experiences of Discover 125 owners
Beyond the testing labs, Discover 125 owners have shared their firsthand experiences regarding mileage. Through interviews and feedback, it became evident that the motorcycle exceeded expectations. Riders praised its exceptional fuel efficiency, applauding the cost savings they enjoyed and the positive impact on their daily lives. Discover 125 owners also highlighted the smooth riding experience, further enhancing their satisfaction.
Marketing and consumer response
The Discover 125's fuel efficiency achievements were strategically marketed to target consumers seeking economical transportation options. Advertising campaigns highlighted its mileage milestone, emphasizing cost savings and eco-friendly attributes. As a result, the market responded positively, with sales figures reflecting the growing popularity of the Discover 125. Consumer reviews and ratings reaffirmed the motorcycle's reputation as a reliable and efficient ride.
Future Prospects and Advancements
As the Discover 125 continues to conquer the roads, there are prospects for further advancements in mileage performance. Manufacturers are constantly striving to push the boundaries of fuel efficiency, exploring innovative technologies and materials. With evolving market trends and growing environmental consciousness, mileage will remain a crucial factor in shaping the motorcycle industry.
The Discover 125 sets new mileage standards, reinforcing its market leadership. With its exceptional fuel efficiency, it has become the go-to choice for riders seeking economical and environmentally friendly transportation options. The Discover 125's journey towards mastering the roads serves as an inspiration for future advancements in the motorcycle industry. As we move forward, the significance of mileage in motorcycles will continue to drive innovation and shape the way we travel.
The Bajaj Discover 125 has established itself as one of the best bikes in the Bajaj Motorcycle lineup, and it continues to impress riders with its outstanding performance, reliability, and affordability. There are several reasons why the Discover 125 stands out among its competitors and why it is considered the best bike in its class.
Published by Jahid Hasan Jojo
You might also be interested in